Notification center in Freelo (bell icon) works on a similar basis as for example on Facebook. When you have some new notifications there is a red badge with a number.
You can mark them as read or unread in case you want to get back to it later. Unread notification is yellow.
Click the eye icon to mark the notification as read (white) or unread (yellow).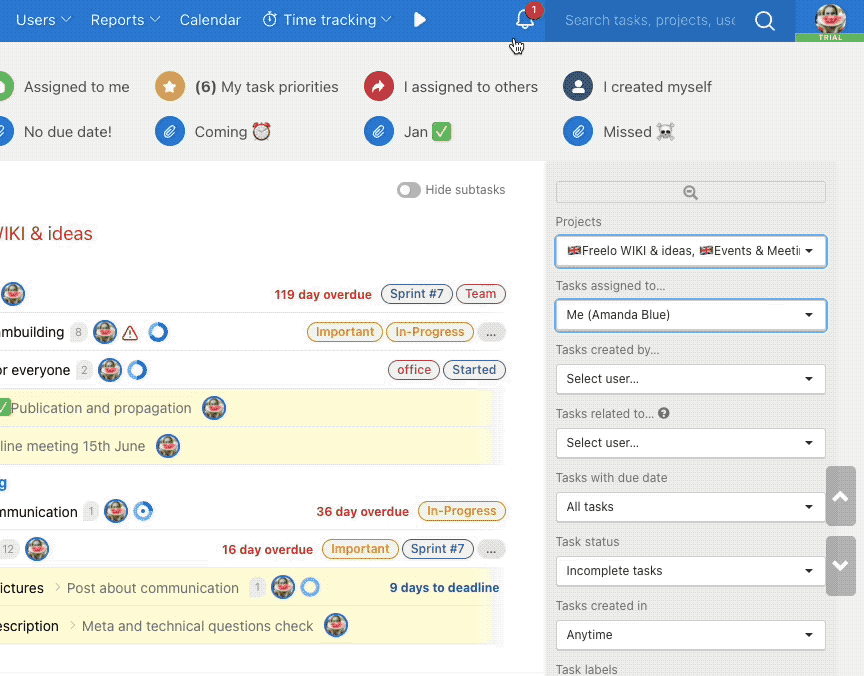 Each notification has three-dot menu where you can set:
Task or subtask following
Task or subtask reminder
Add task or subtask to My task priorities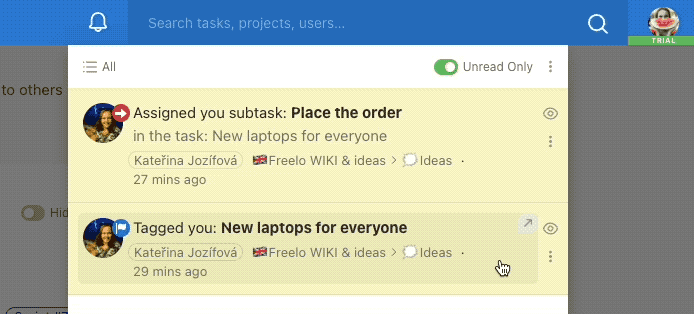 When do you get notifications
When do you become sub/task follower
You automatically become task and subtask follower when you:
Comment a task or subtask.
Someone assigns you a task or subtasks.
When someone adds you as a follower.
When you click Start following or Follow.
Keyboard shortcut to open modal window
Do you want to see details of the task or subtask directly from the notification center? Use keyboard shortcut to open modal the window with a discussion and other details.
Place the mouse over a notification and click Q. Open a modal window with task or subtask detail. There you can add comments, attachments, change due date, solver etc.
Filter notifications
Go to the bell icon and click All.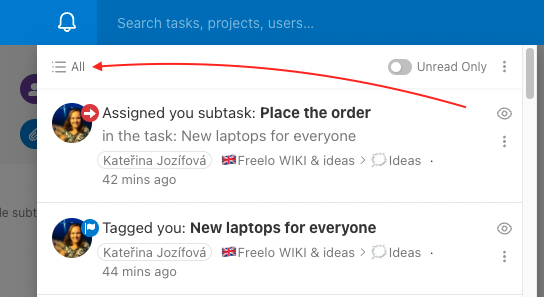 Following page offers many filters over notifications. So you can check the last completed sub/tasks, changed due dates or deleted tasks via By types…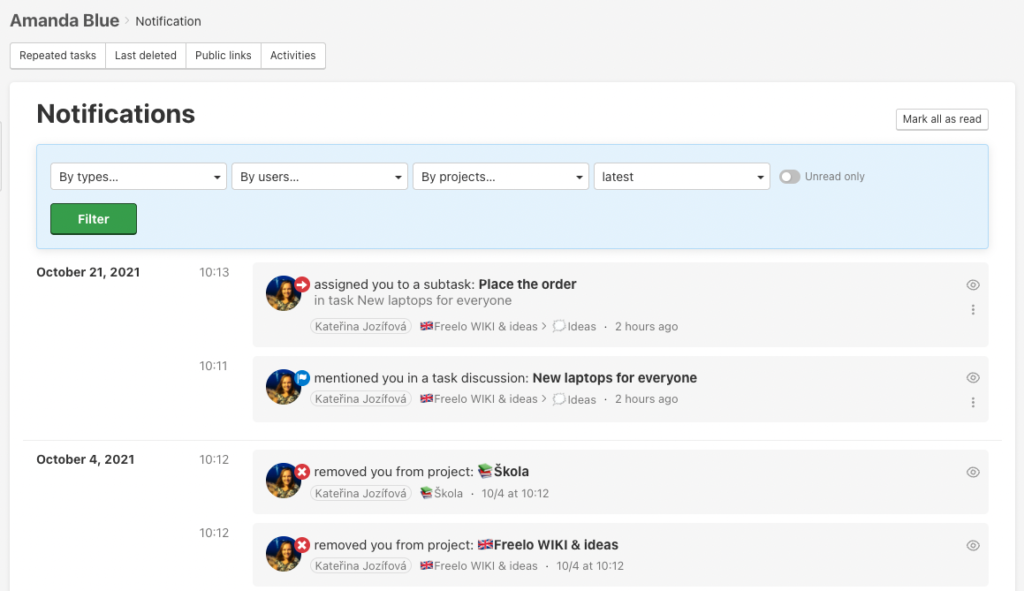 Use filters when you are looking for particular activities:
By types…
By users…
By projects…
From oldest to latest…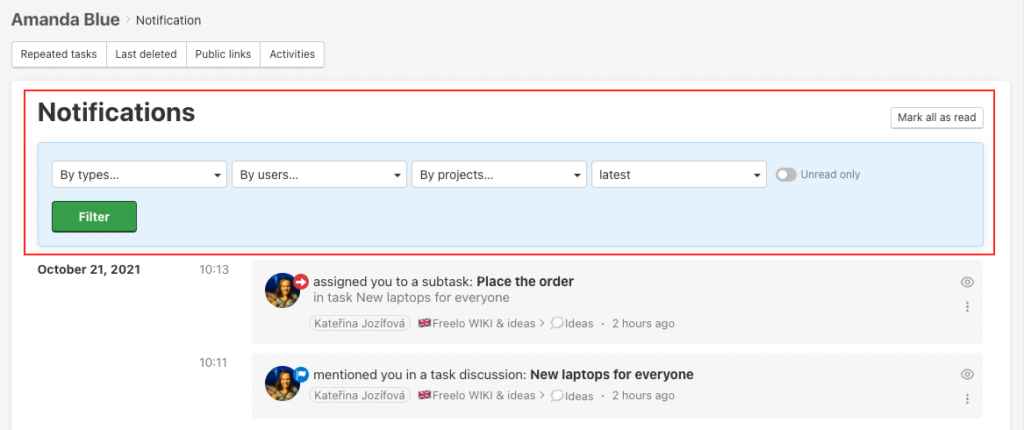 Read and unread notifications
On page All notifications you can mark all notifications as read in bulk. Click Mark all as read in the upper right corner.
Mark notifications as read or unread via eye icon, one by one.