The cornerstone of communication is a discussion in Freelo. It is made up of comments. Comments are the main entity in which you can write assignments and attach files.
Most of the  activities and notifications are based on comments.
You can add a comment when creating a task, while commenting on a detail of a task or in project notes.
How to add a comment in discussion
Click on any task name and scroll down to the text editor. Type your comment, add files or pictures and press Save.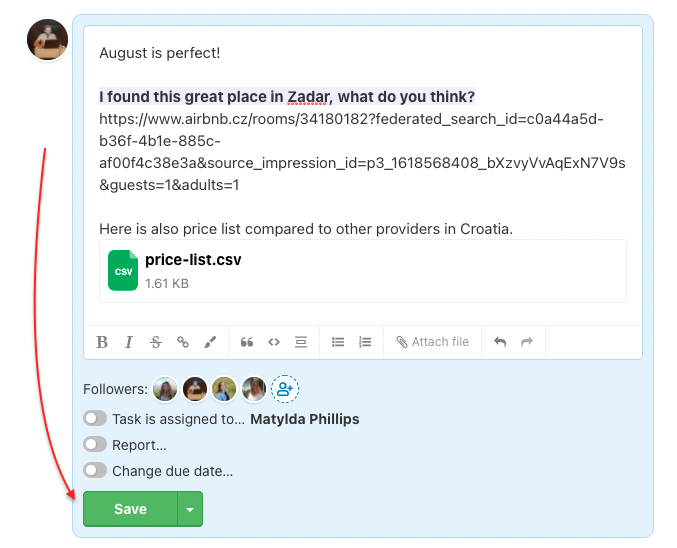 Next to the Save button is an arrow icon where you have more options within the saving a comment. In one step you can save a comment and finish a subtask > Save & Complete task. Or you can set a reminder when saving a comment > Save & Remind.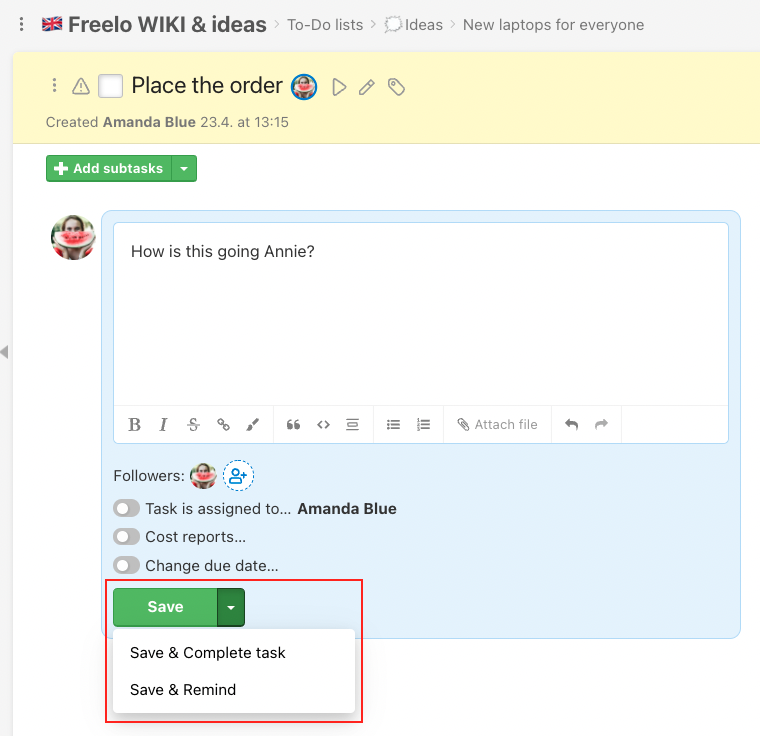 Apart from common text you can change the color, highlight the text and make your comment more readable. Also add bullet, empty space, numeration or quotation.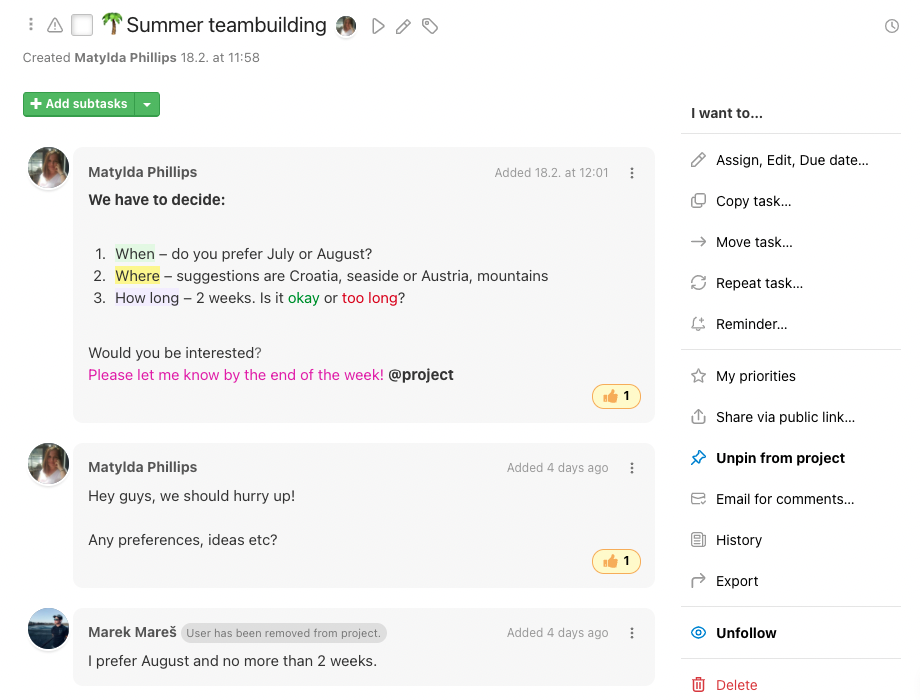 Quick discussion view
Thanks to keyboard shortcut mouse over the task + Q you can open the modal window. It displays task discussion. You can also add new comments and do not leave the current page.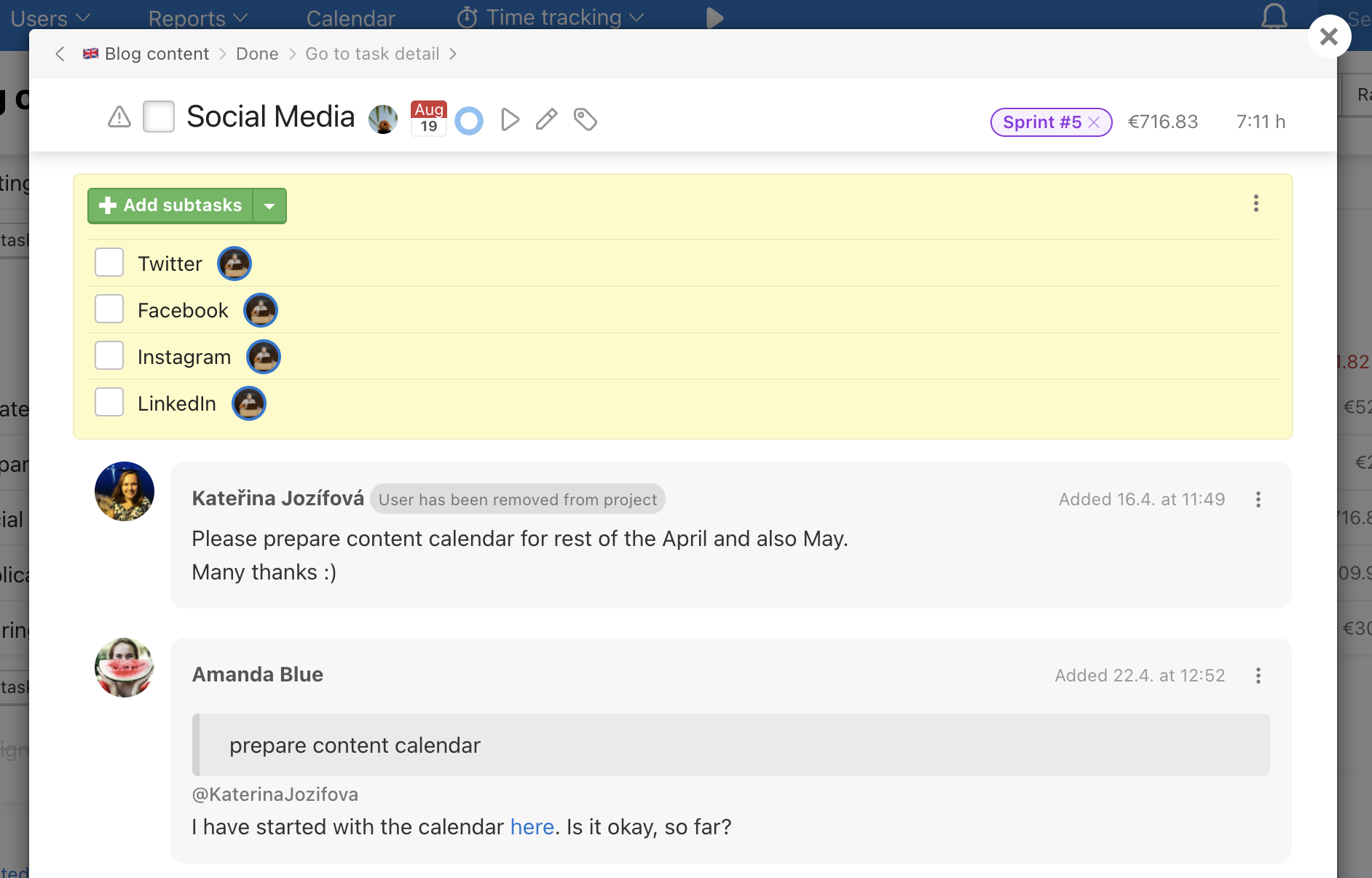 Discussion & Comment Features
The comment may contain formatted text and files.

Image files are displayed in large thumbnails.
Other files are displayed with an icon based on their type.
Play audio and video files directly in Freelo. No need to download formats such as MP4, MOV, AVI, WAV, MP3.
Maximum size of the attached file is 100MB.
Click on the file and start downloading.

You can delete your own comment within 15 minutes.
Reply to a comment – mark particular text, a button Reply appears and you can reply in the comment form.
You can create a new task or subtask from a comment, where the full text of the comment, files and links is kept. Just select the project and the To-Do list where the task will be placed. You can find the option in the three-dot menu > Create a sub/task from a comment.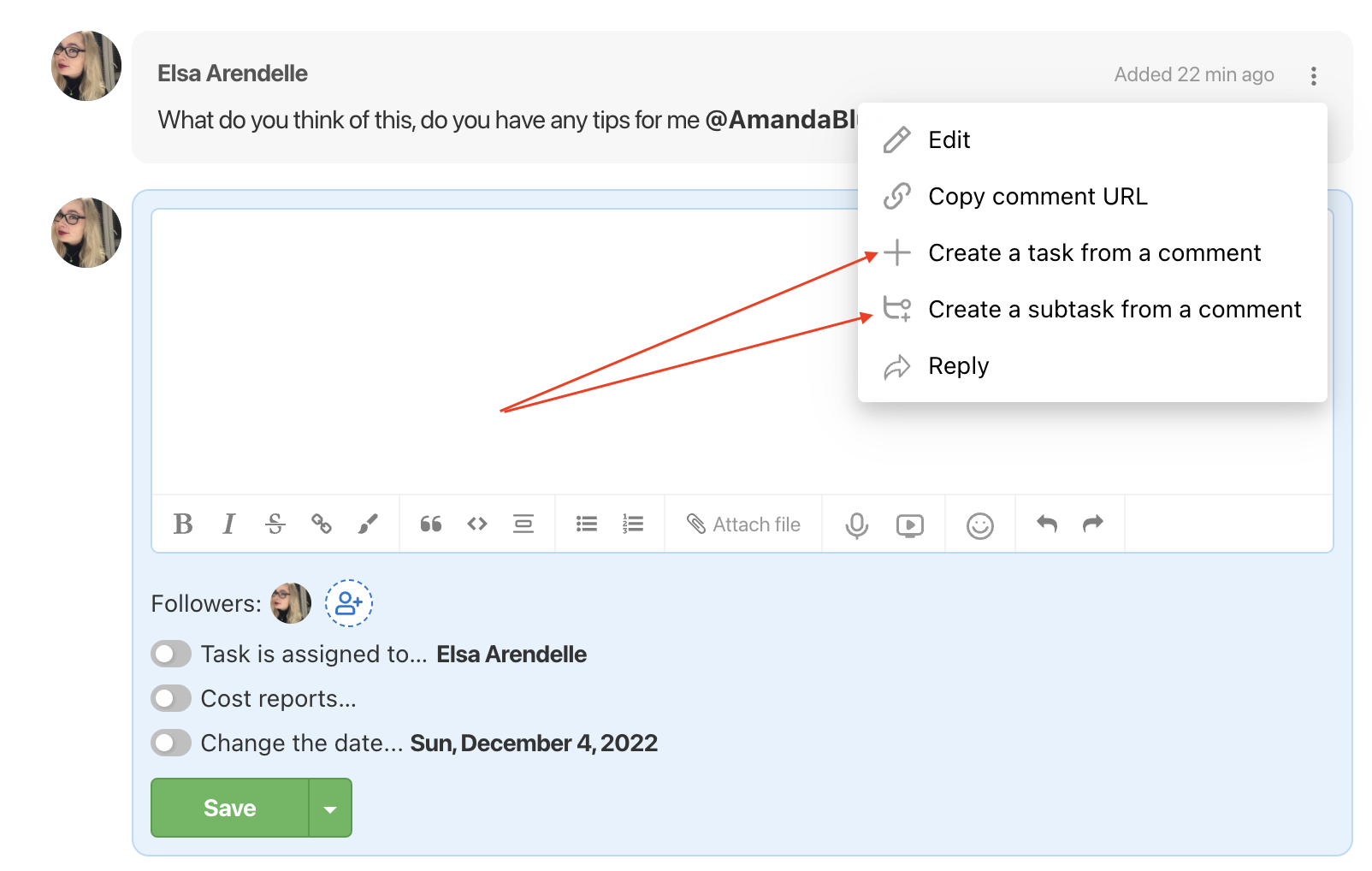 You can edit your own comment at any time.

Everyone can see the history of previous versions. In this history you will also find all the files that have been added to the comment and you can download them again.
Like the comment
Thanks to thumbs up you can "tell" other users I've read this or I agree. So it can be used for voting or just let other people know you agree with their proposal. The author of the comment is notified about each new like.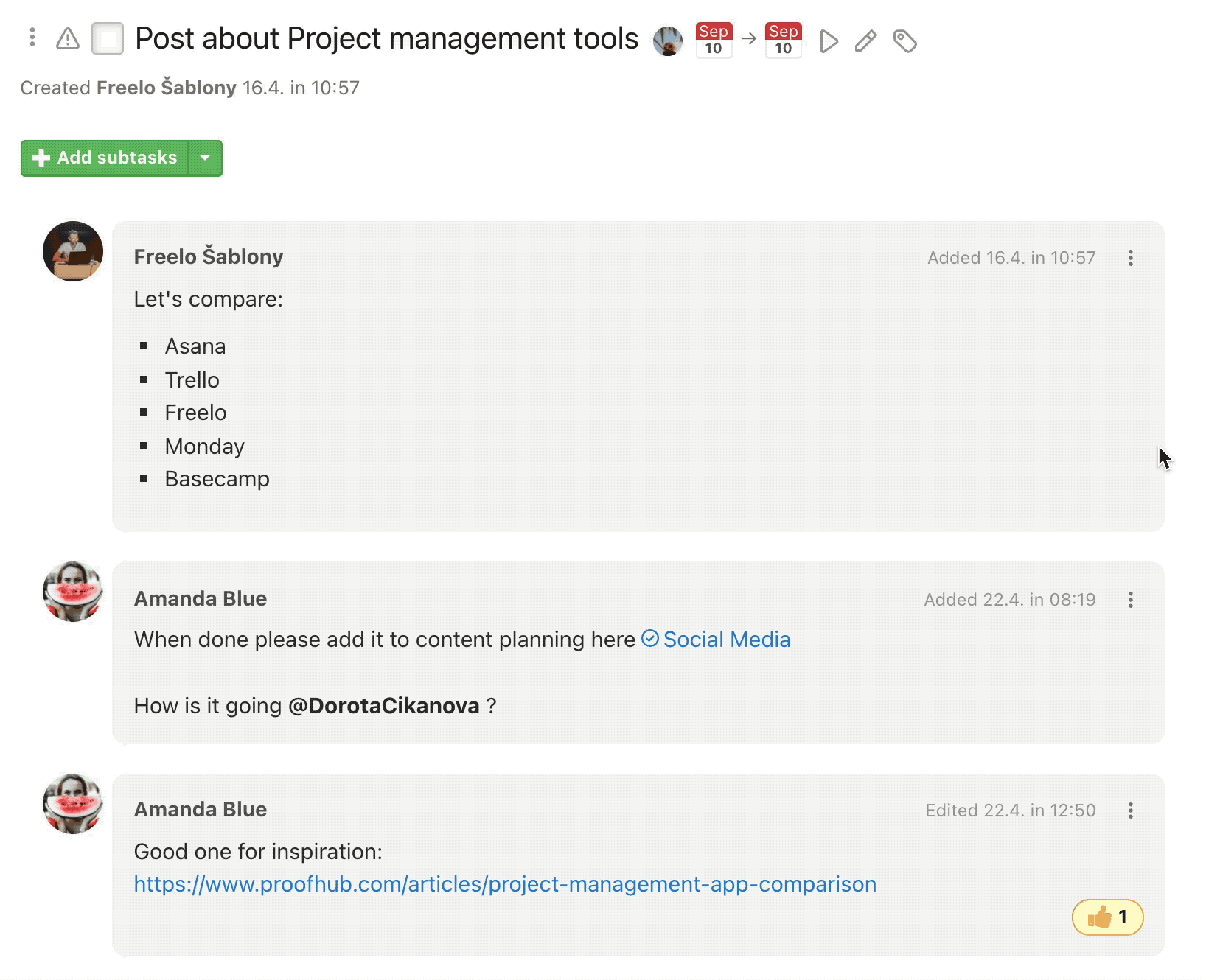 Set up email notifications and easily respond to the discussion directly from your email.
🔥 TIP: It is a perfect solution for quick reactions from your mobile.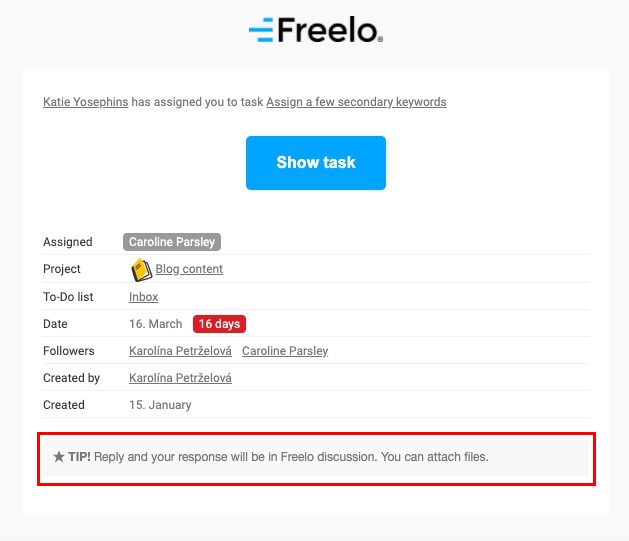 Poll in discussion
In comment you can create polls. Type the question as a name of the task. Options add a particular comment. Your team can vote via likes – thumbs up.