We know that e-mail is an important tool, you can set up your notifications and receive them via
e-mail as well. Thanks to e-mail notifications you can reply from your e-mail to the task in Freelo directly.
Go to your profile Settings (via the avatar in the top right corner) and find section E-mail Notifications.
E-mail notifications options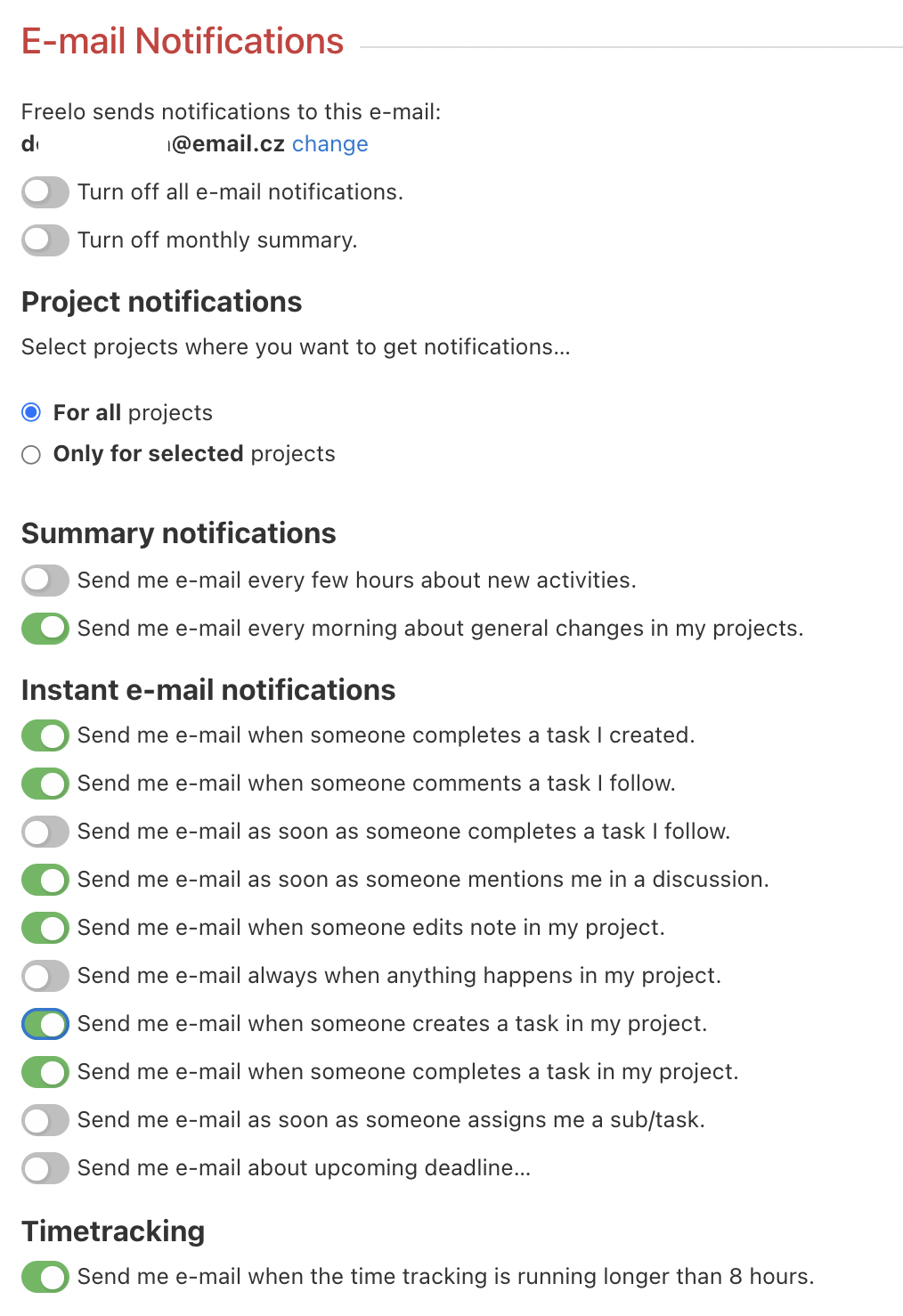 Notifications only for selected projects
You can choose for which projects you want to receive e-mail notifications. Just active the box on the left of the particular project. And you will get notifications only for these projects.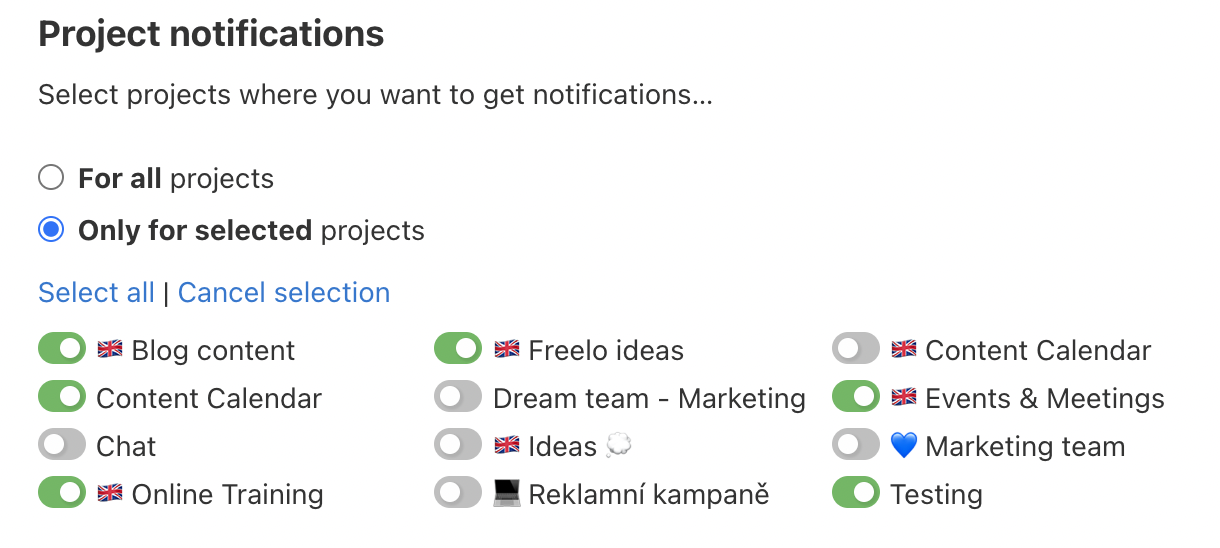 Example of an e-mail notification
When you receive such and e-mail, you can reply directly from your e-mail client or go to Freelo via Show task.