Most likely you already know mentions from social sites such as Facebook or Instagram. In Freelo it works the same way.
In a comment you can mention another user when using @UsersName and he/she gets one time notification. There is no need to assign the task to someone. Just notify user who you need a one time reaction.
How to mention a user
In the text editor in a discussion type "@" and start typing user's name. Appears list of users and just select one of them.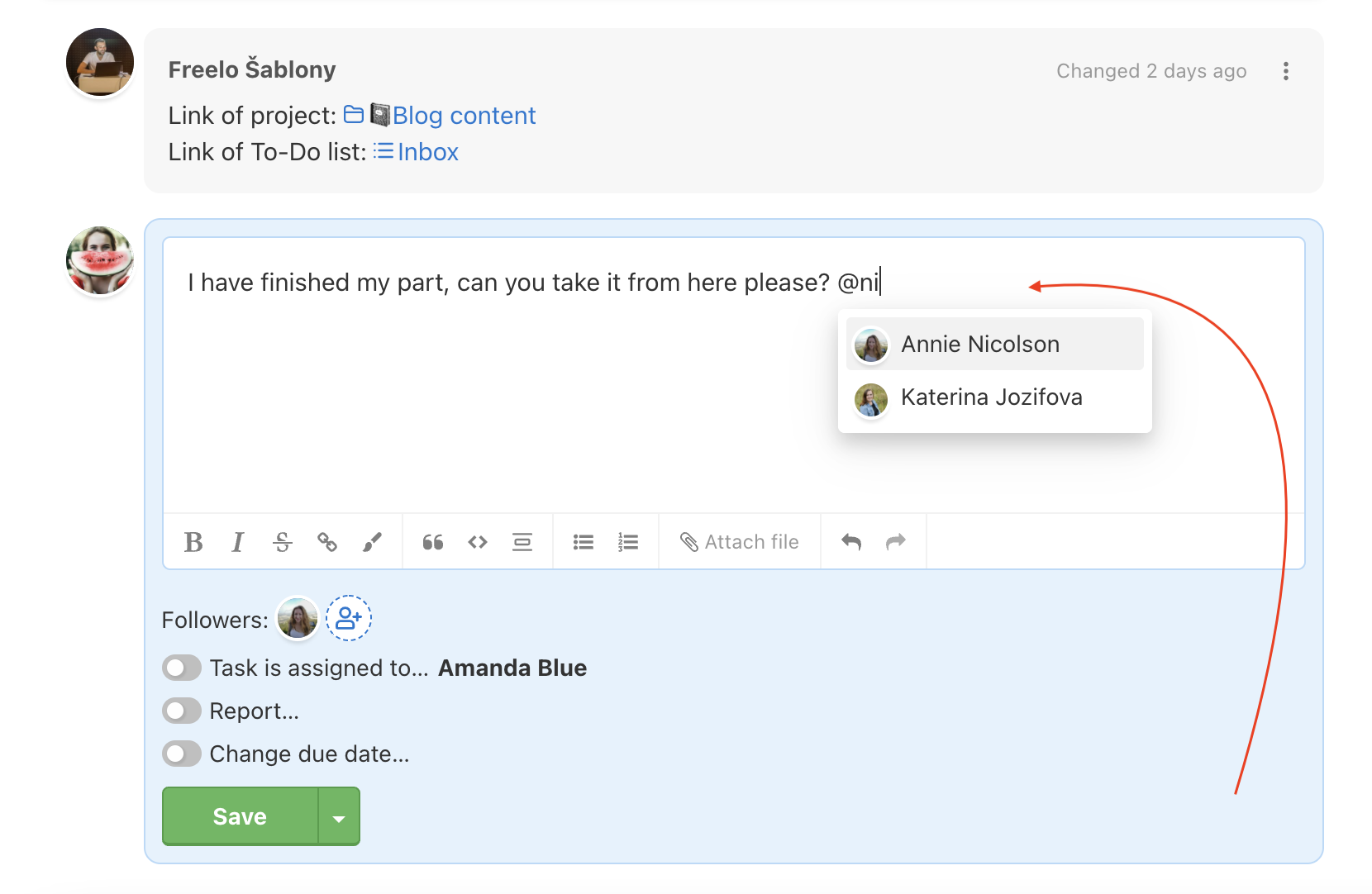 Mentions are in all discussions – tasks, subtasks, notes and files.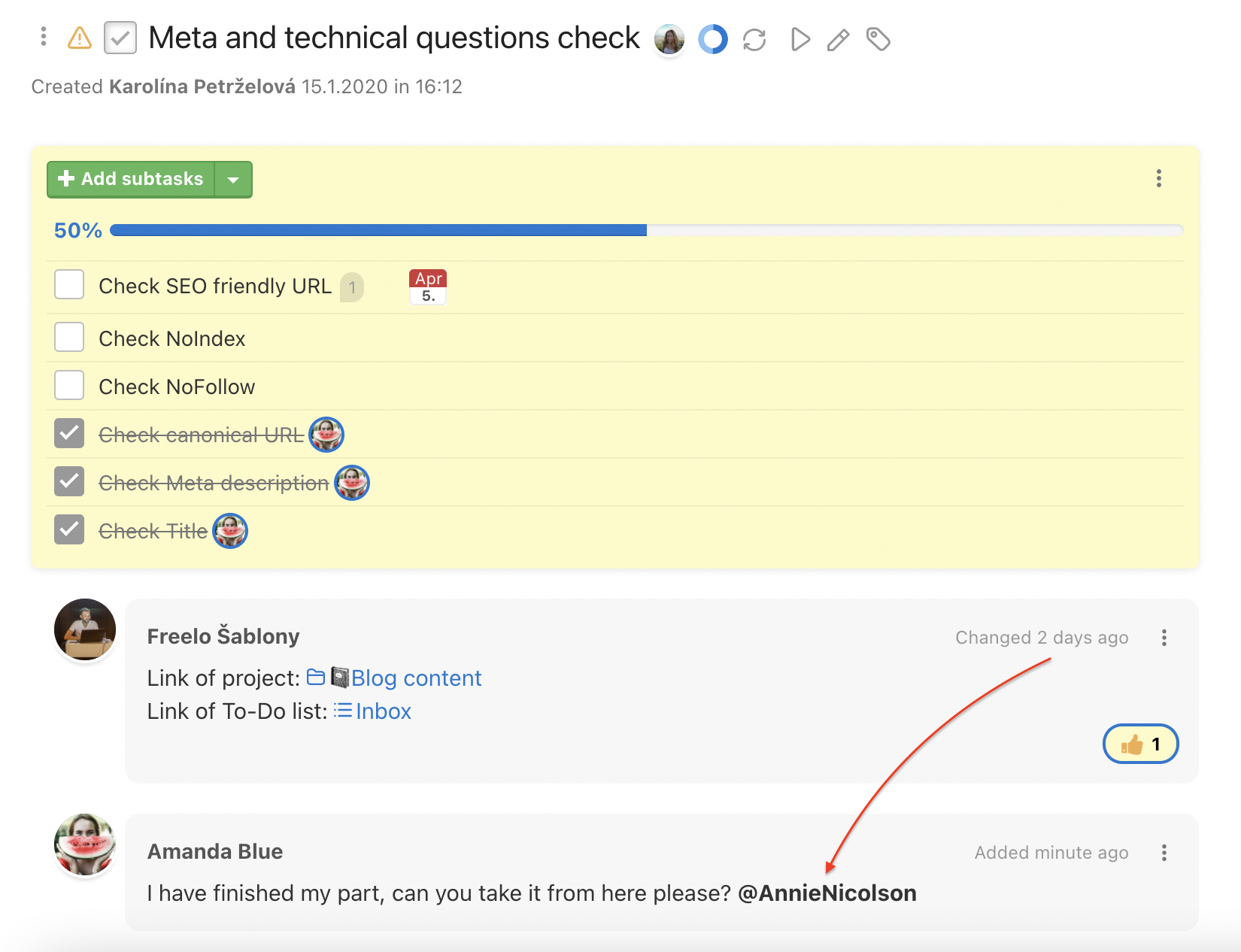 One-time notification
In case you mention a user or all project members, they receive one time notification automatically. In Freelo the notification center shows alert Mentioned you.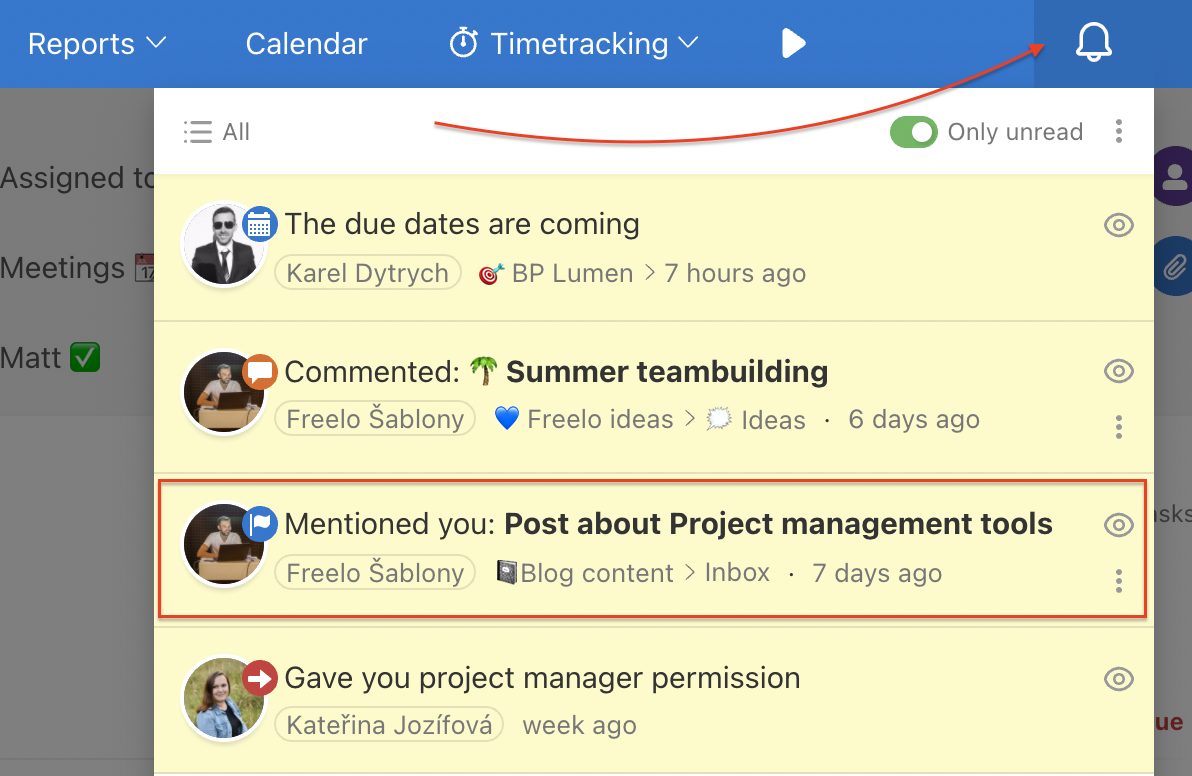 E-mail notification
E-mail notification about new mention is possible as well. In Settings > E-mail notifications, check option Send me e-mail as soon as someone mentions me in a discussion.