There are few ways how to create a new task in Freelo. Via the plus button in the upper blue bar on the left, or add to specific To-Do list in project detail or via keyboard shortcut wherever in Freelo.
When adding task set up:
New task via Plus button
This is probably the fastest way to create new task. In upper blue bar click + icon and Add task.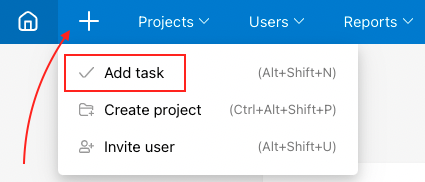 Select the Project and To-Do list where the task will be placed. Type the name of the task and possibly write down the assignment. You can also attach files, pictures or links.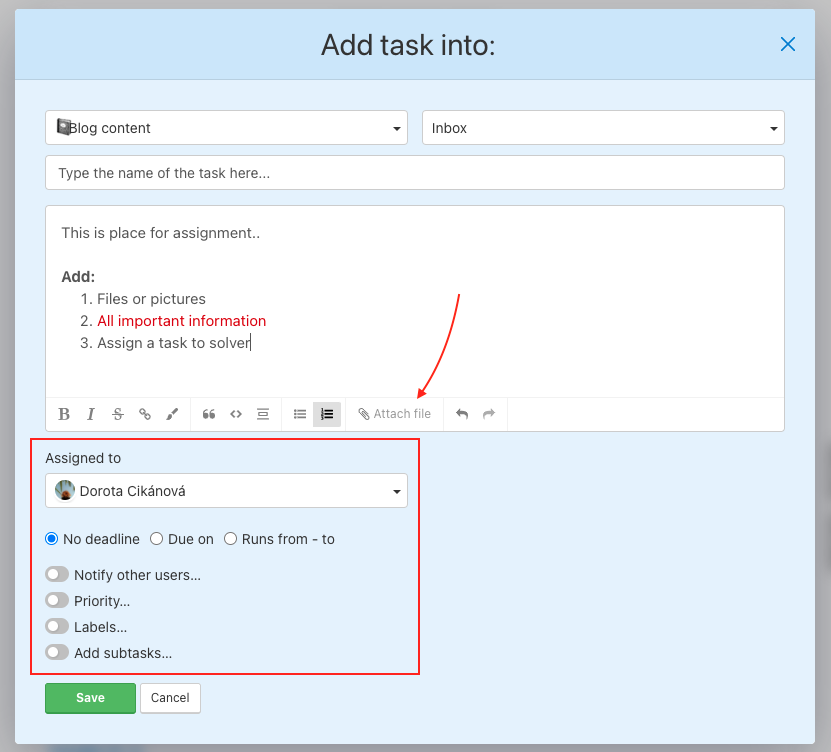 You can directly assign a task to someone, set up a deadline and also choose who you want to be notified in case of any updates.
New task from project detail
Go to project detail, select or create a To-Do list and click Add task button at the bottom of To-Do list. Do not forget to Save the task.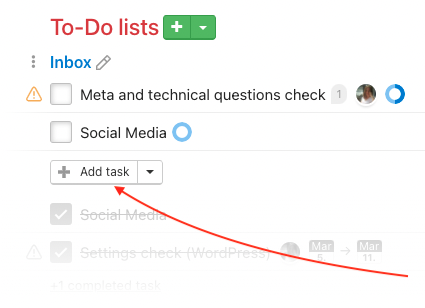 Create sub/tasks in bulk
On project detail you can add multiple sub/tasks. They can be entered manually from a list of tasks that you prepare in text form or from project template.
Use the small arrow icon on the left from Add task / Add subtask and select Add multiple tasks…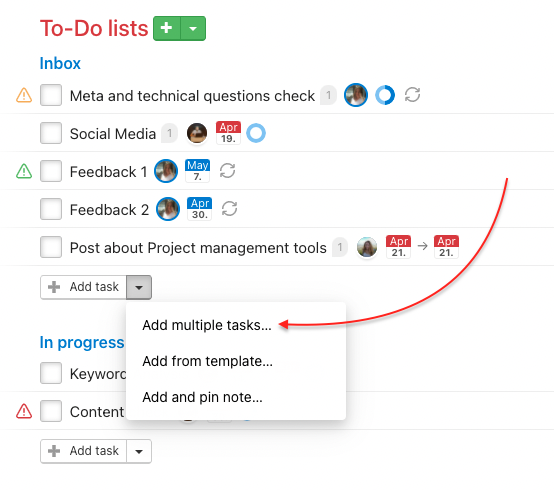 In following window you can enter tasks and also subtasks in bulk. It is important to keep the structure:
Task name
– Subtask name
– Another subtask name
Another task name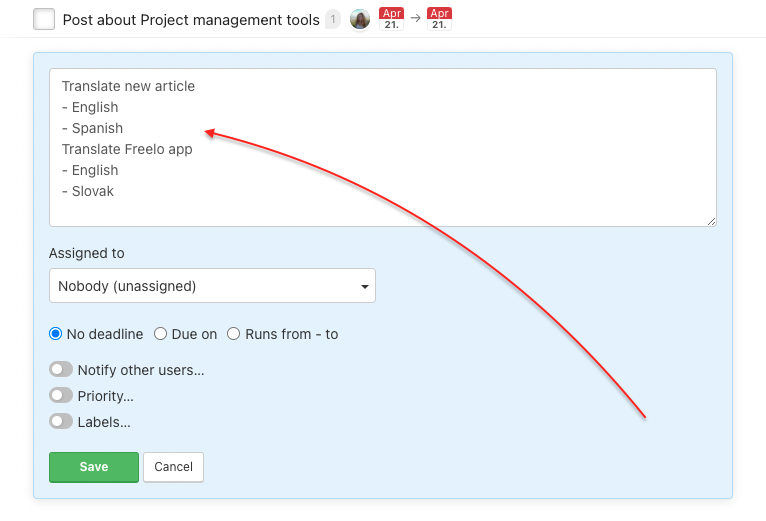 Confirm via Save.
Or add tasks and subtasks from a project template via Add from template… Appears list of project templates and you just select the tasks with subtasks that you want to add.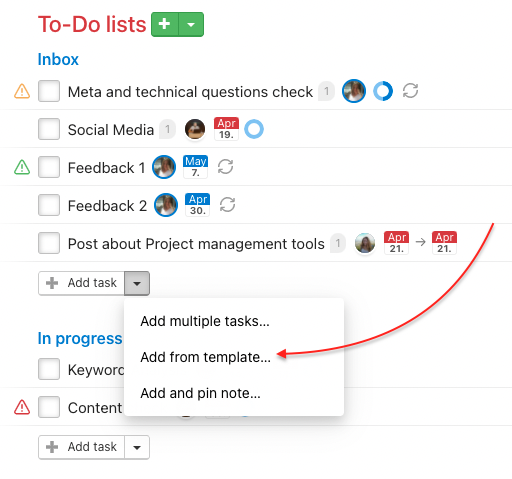 New task via keyboard shortcut
Anywhere in Freelo you can use a keyboard shortcut to create a new task: Alt + Shift + N. It allows you simply and quickly create a task without leaving the current page.
Just select the project and To-Do list where you want the task to be placed. Type the task name and optional are other details – assign it to the user, set up the deadline or add subtasks.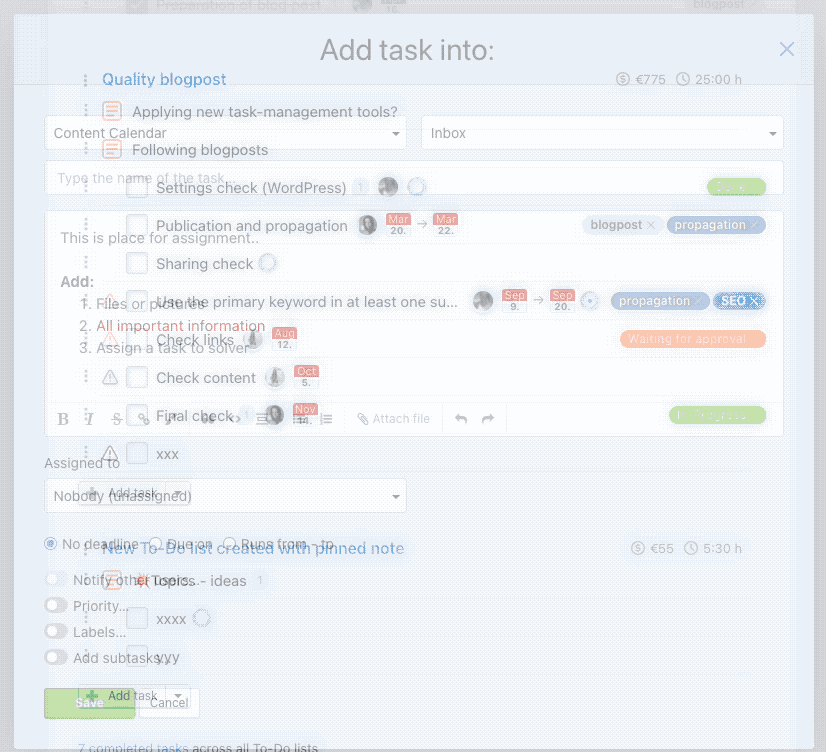 New task from comment in Freelo
Any comment in Freelo can easily become a task. In few seconds you have a task with assignment, that is taken from the comment to a new task.
Within the comment click three dot menu > Create a task from a comment.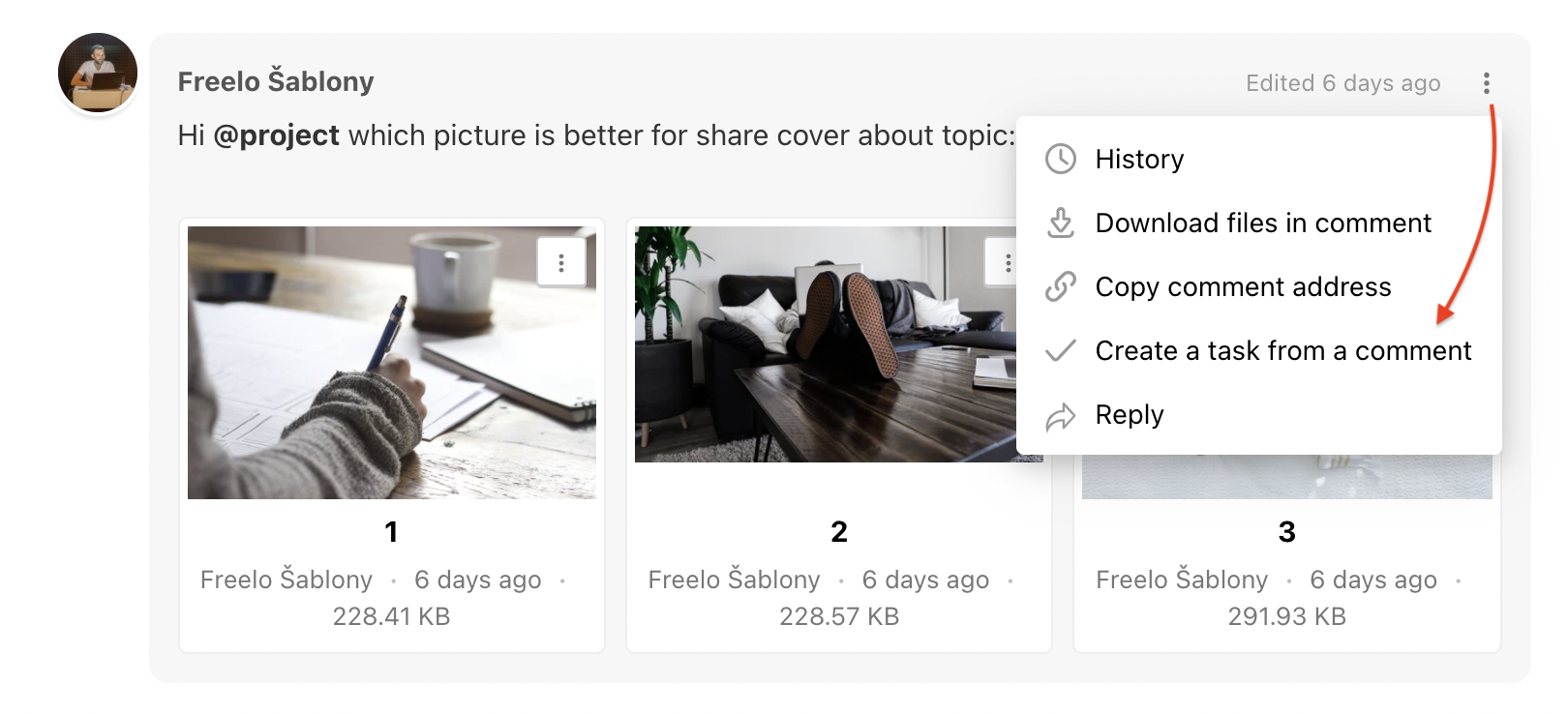 Then select a project and To-Do list and add a task name. You can also assign solver, set due date, priority, followers, or add subtasks and labels. Confirm via Save.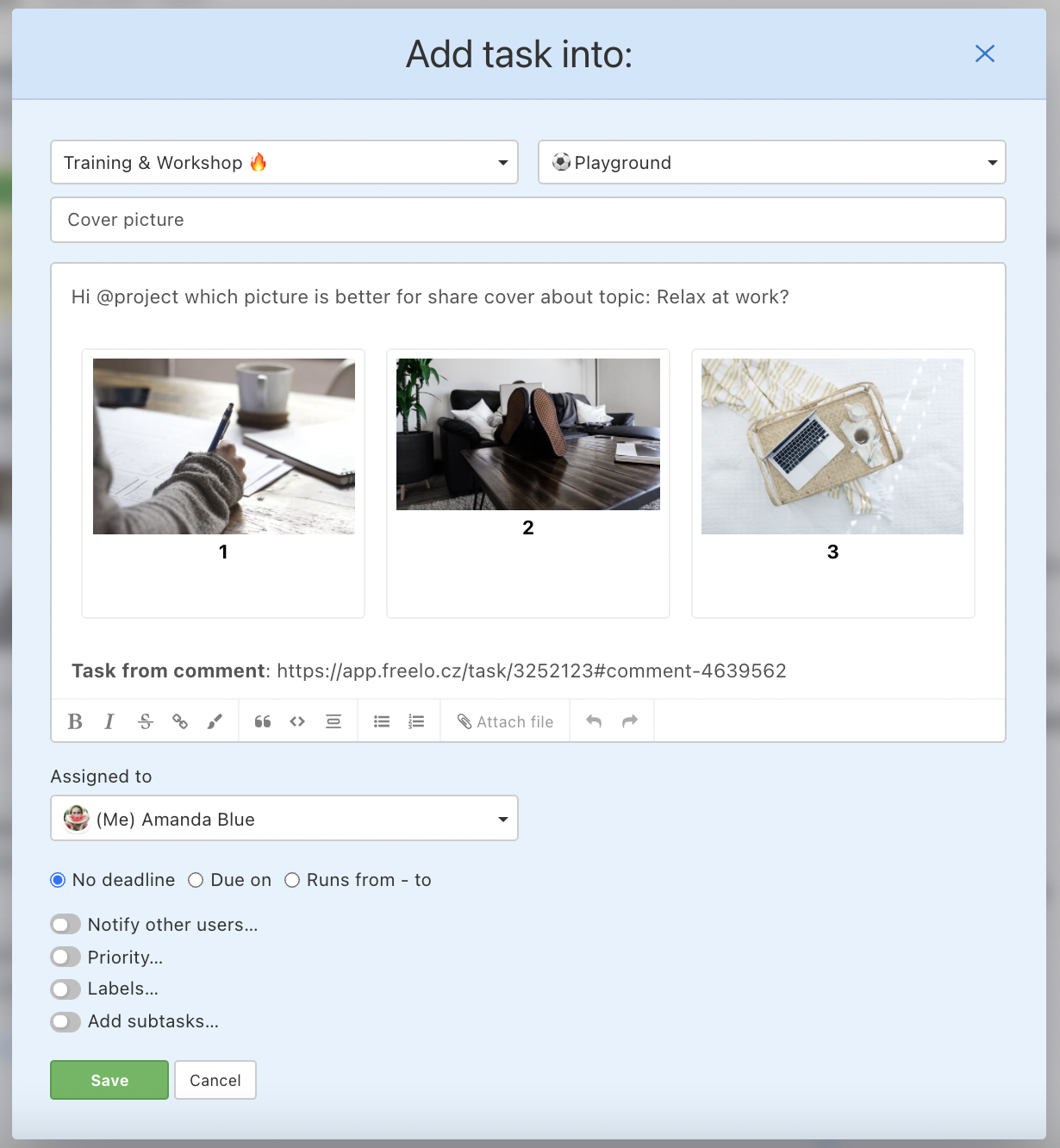 Such a task has link to the original comment at the bottom of its assignment.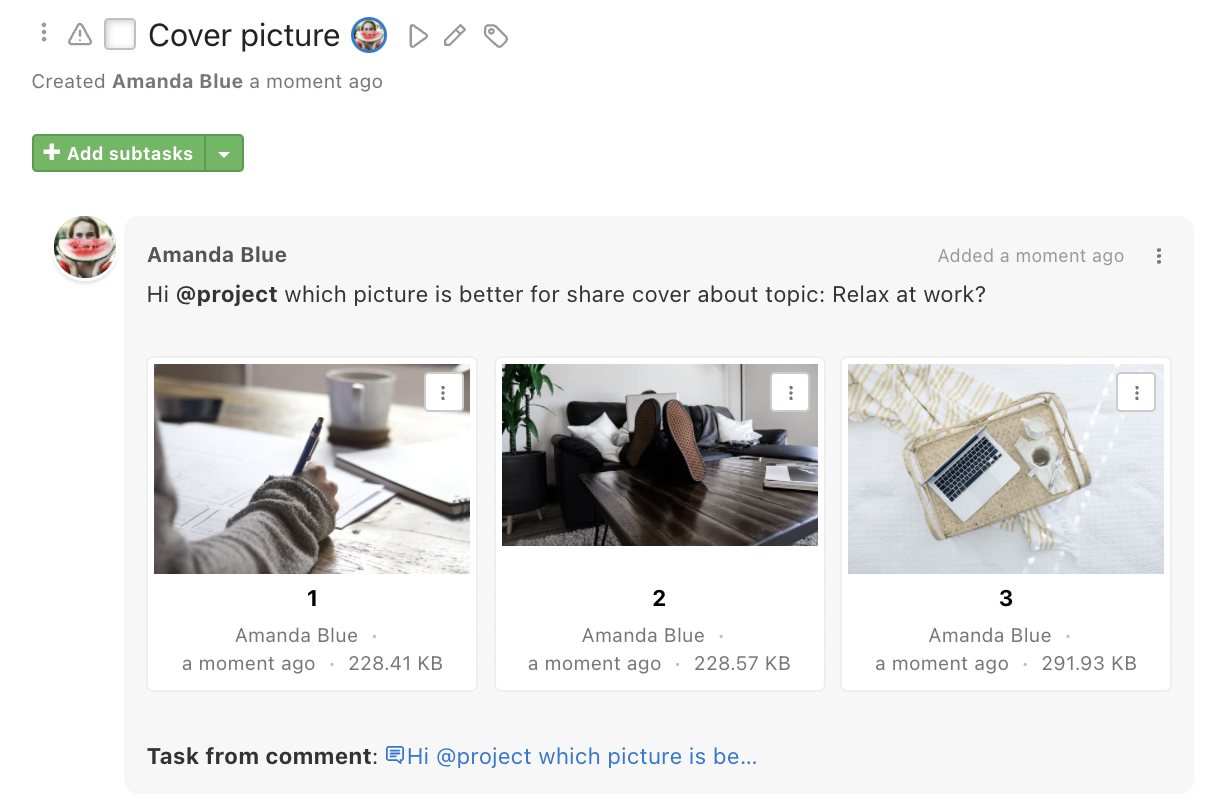 New task from e-mail
Create new task directly from e-mail. First generate unique e-mail address for particular To-Do list, where you want the task to be placed. Copy the e-mail address and paste it as a recipient of the e-mail. In subject type the task name. In e-mail text type all the detail/assignment. You can also add files.
Click three dot icon on the left from To-Do list name. Select E-mail for task creation… and then Generate an e-mail for this To-Do list. The generated e-mail paste as the e-mail recipient.