Following a task and subtask means, you will receive notifications about new activities in the task or subtask. Typically when someone adds comments, completes a task or changes a due date.
There are two types of notifications: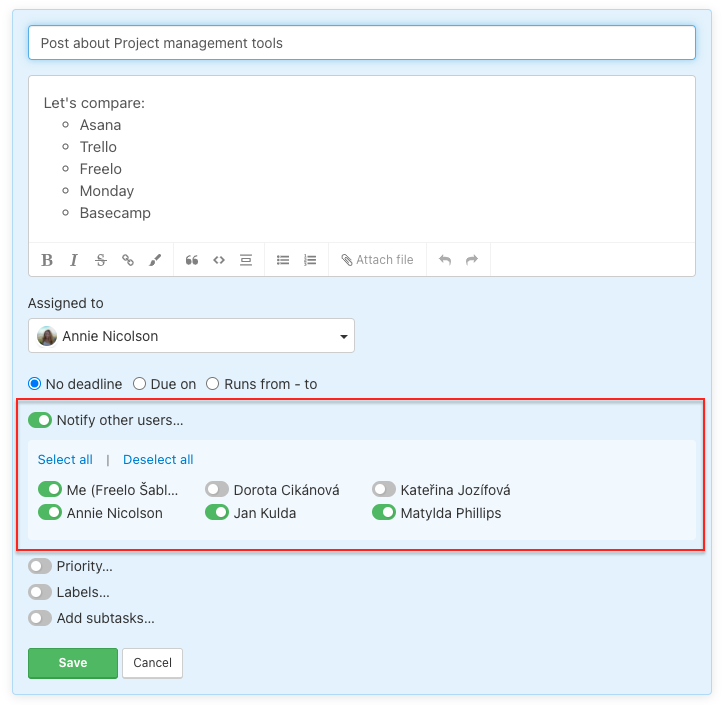 When do you start following a task?
When someone assigns a sub/task to you.
When you create a task.
When someone marks you in the list of followers.
How to set task followers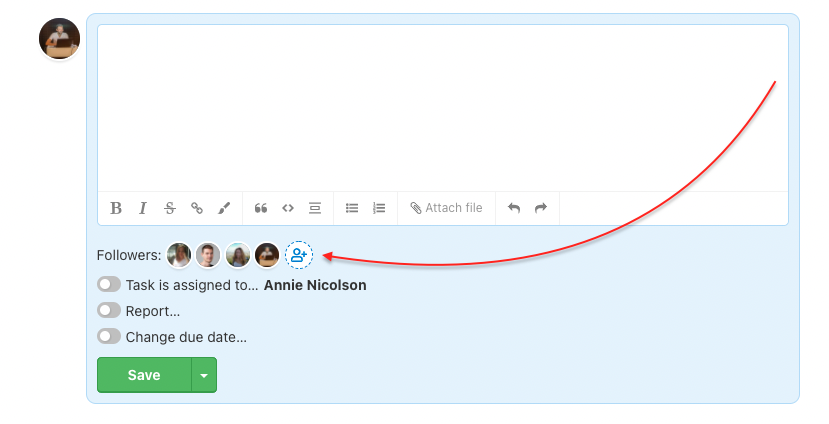 Every user can add and remove users from following anytime. Below the text editor for comments is Notify other users… and via the icon set up followers. Confirm via Save button.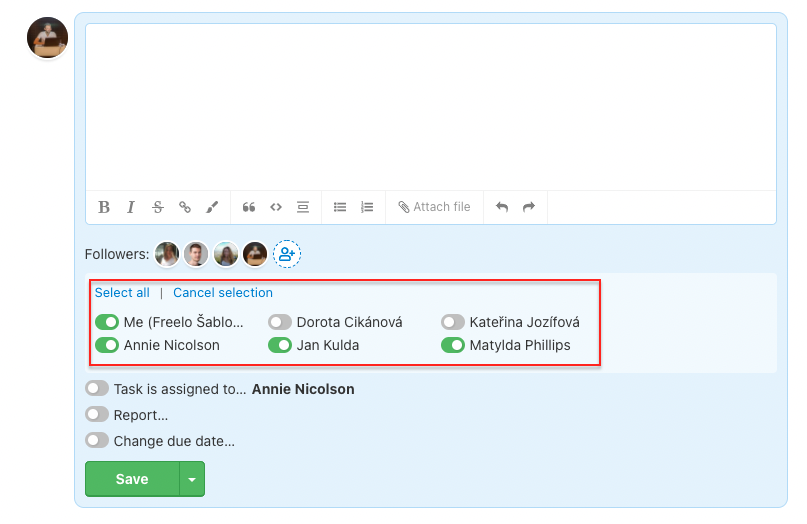 If you want to start following a particular task, there are two ways to switch on the notifications.
First one is via the three-dot menu on the left from the task name (when you are on the project detail or in the To-Do list). Click Start following.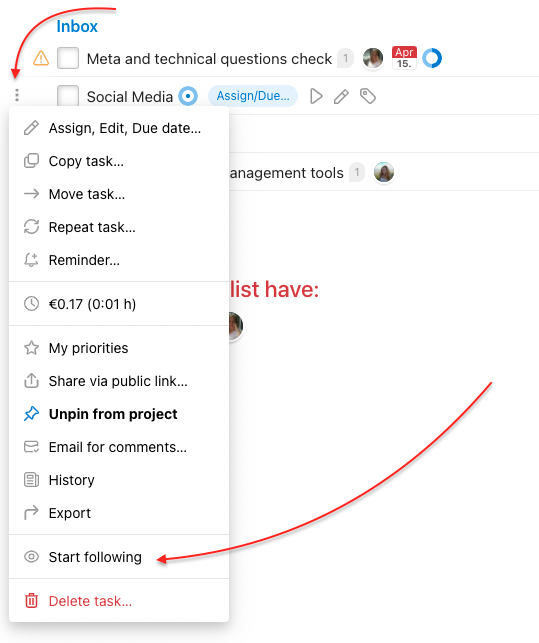 Another way is via task detail. In the right menu click Start following.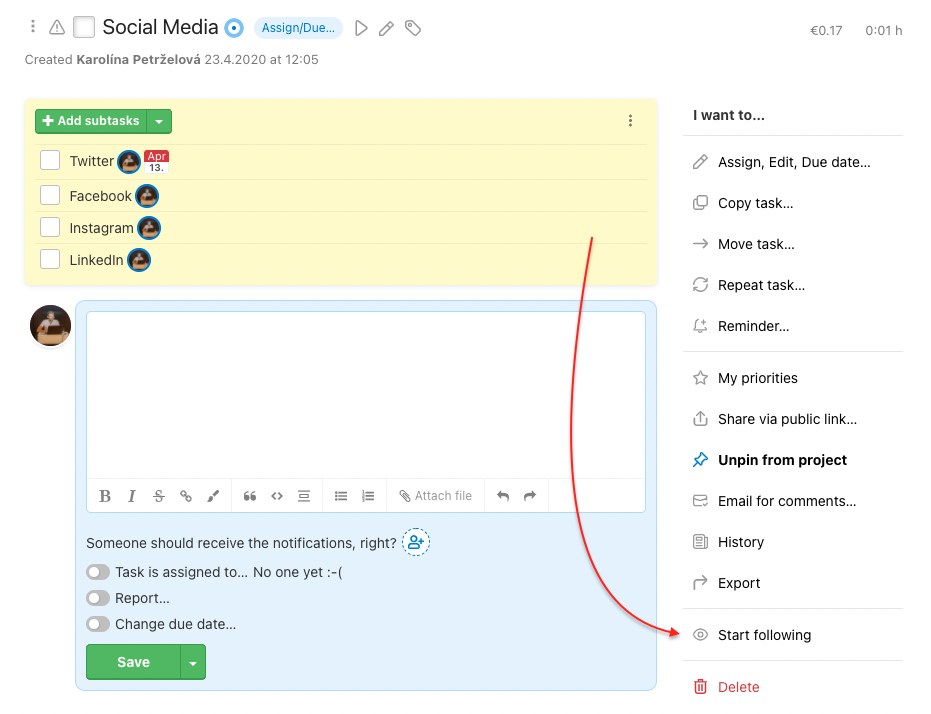 How to unfollow a task?
You can always remove yourself or other users from task notifications.
There are several options: via three-dot menu, on the task detail, the notifications window
1. Three-dot menu of the task
In project or To-Do list detail click three-dot menu on the left from task name. Click Unfollow.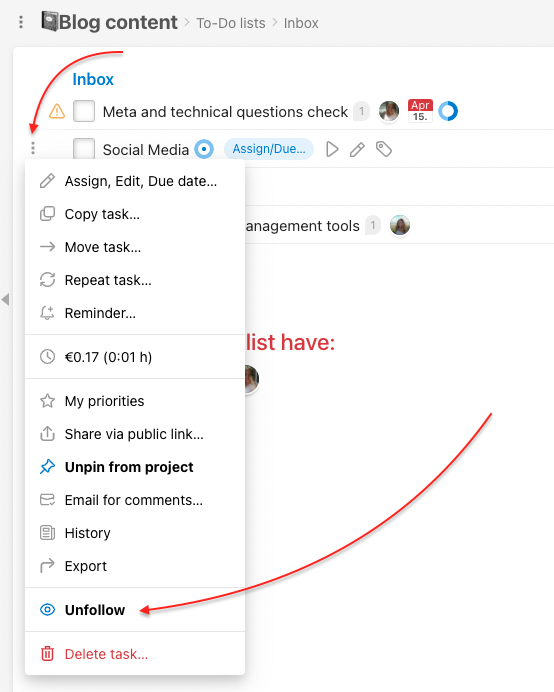 2. Task detail
Go to a particular task and click Unfollow in the right menu.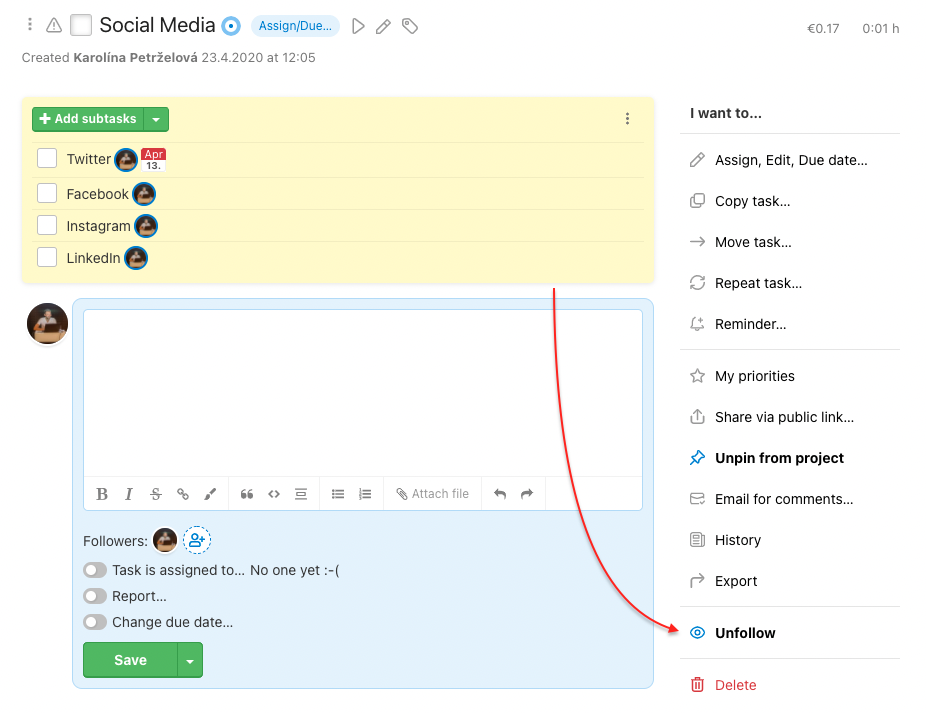 3. Notification windows
Via the notification center in the bell icon you can unfollow a task. Click the three-dot menu in the notification and Unfollow.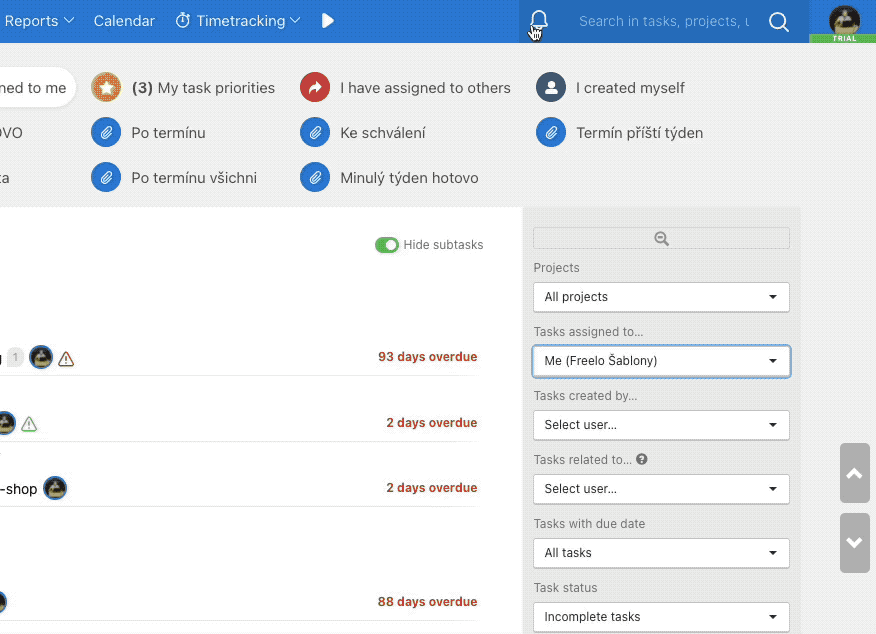 Overview of following
You can remove yourself from following projects and To-Do lists in bulk. Go to your Profile and scroll down to the section Followed tasks. There is a list of all items you follow.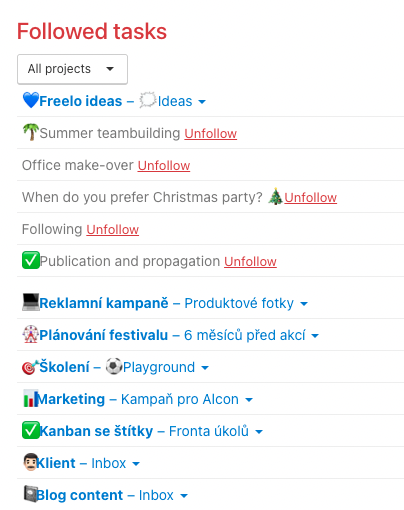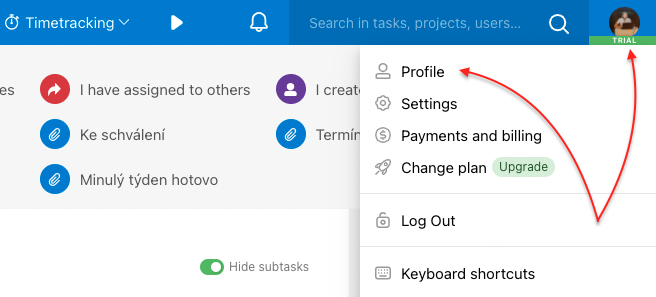 Another way to go to your profile is via the section Users in upper blue bar and (Me) your name.