Native application for desktop Freelo doesn't have. However, we have a manual how to create a desktop shortcut or download our PWA application that has similar benefits as the native app. Them it is so easy to open Freelo in one click.
PWA application
You can download Freelo PWA (progressive web application) app directly in your browser. Go to Freelo. When using Google Chrome click the first icon on the right in the address bar. Click the icon and Install.
The advantage is that you will get push notifications and gain an access to Freelo in one click.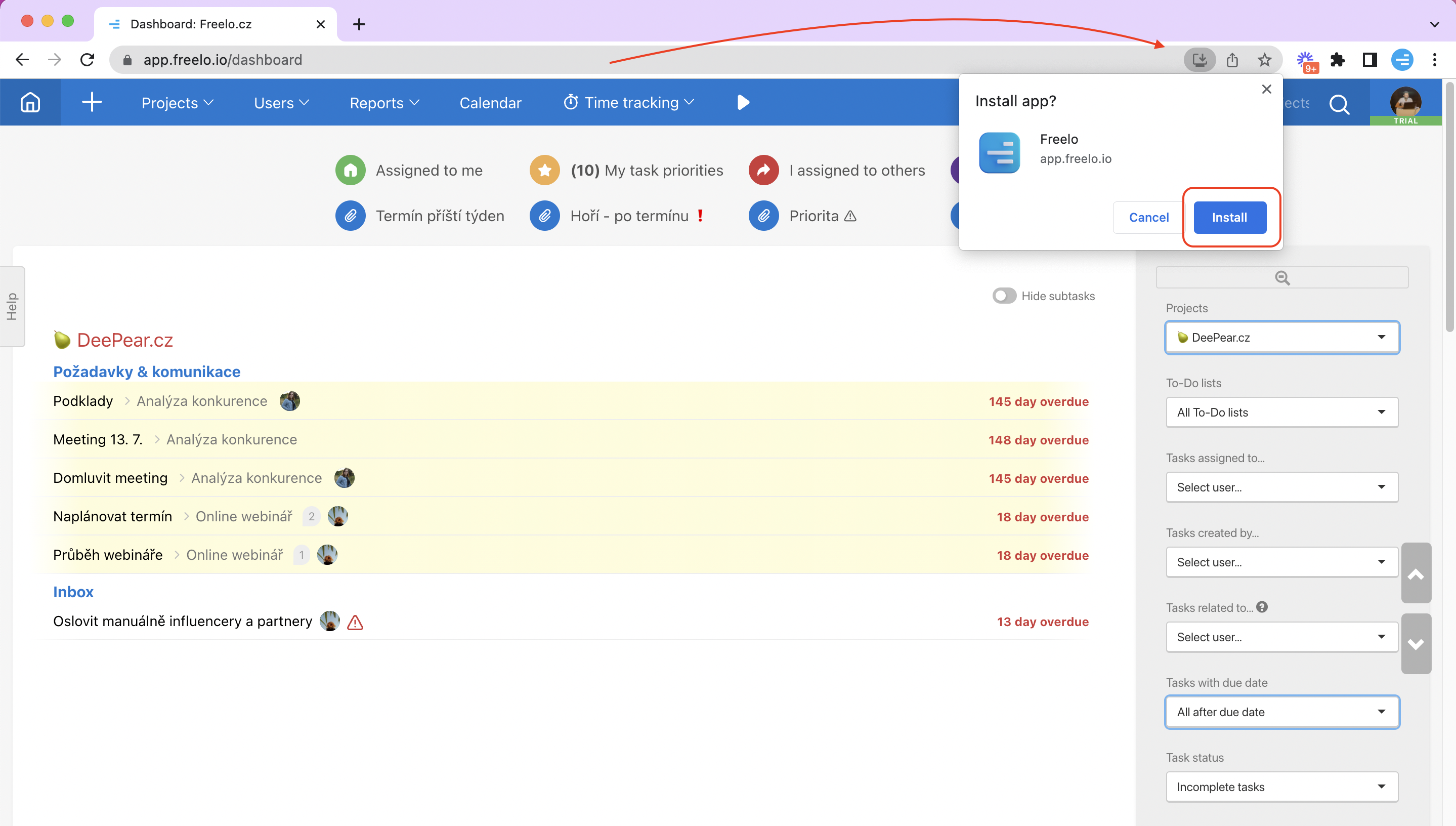 Pin the app to Dock or bar. Them you can see the push notifications badge.
When click the Freelo PWA app it shows as a separate window.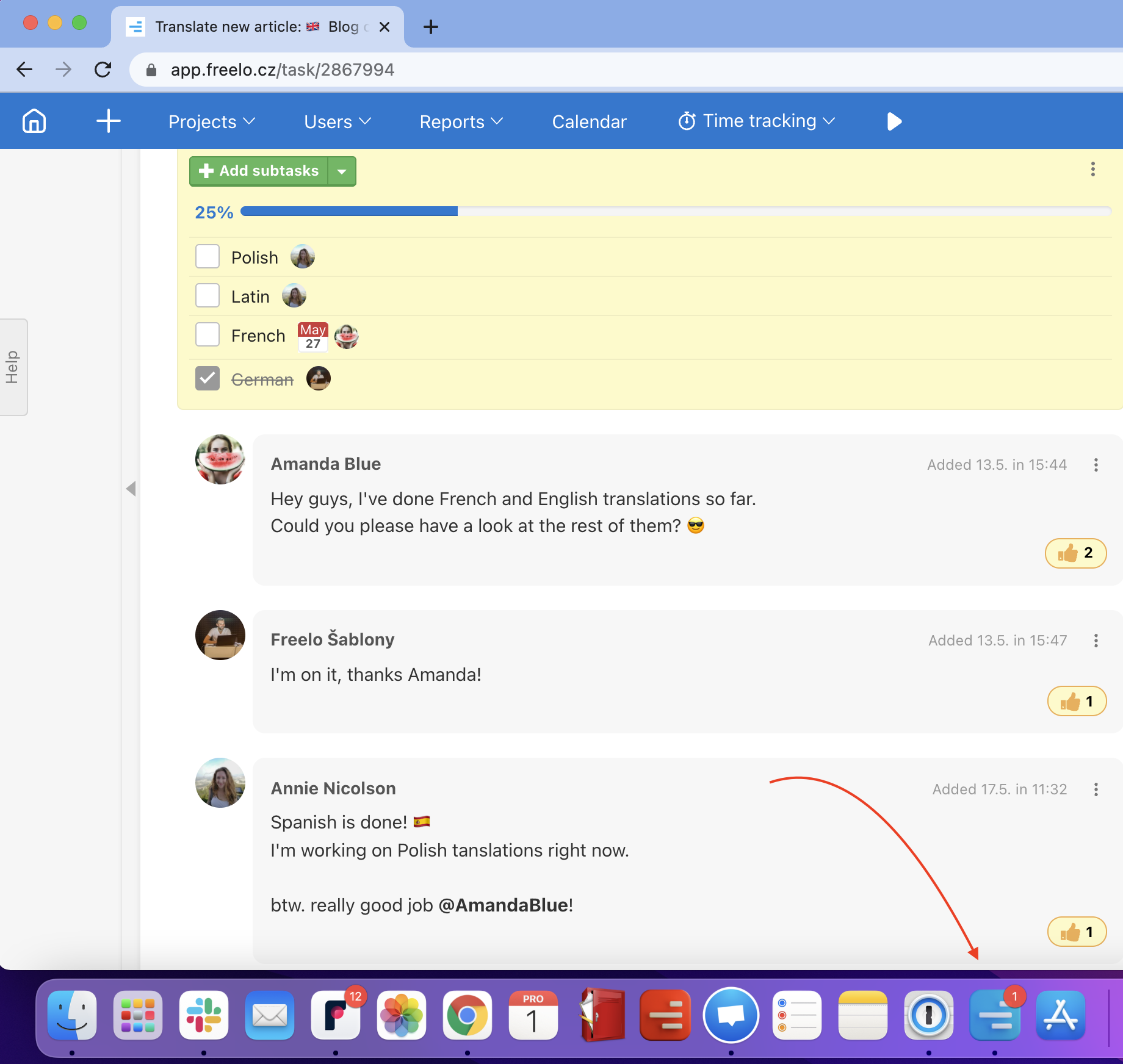 Browser notifications
Maybe you have noticed an alert about notifications outside your browser. If not you can turn on these notifications in Settings.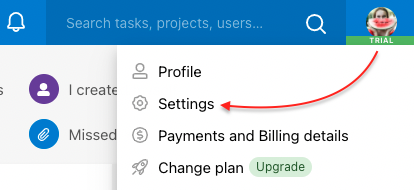 Go to the menu via your avatar in top right corner. Click Settings and scroll down to Application Settings. Click checkbox I want to switch on browser notifications.

It is important to allow notifications in your browser.
In case you have macOS, we would recommend to check setting System Preferences and Notifications. Select if you want to have banners etc. or check Apple support page for push notifications.
Freelo as desktop shortcut
When using Google Chrome go to three-dot menu in top right corner > More tools > Create shortcut… Finally, name your shortcut as Freelo and click Create.
Using another web browser? Check the article, where is how to in Mozzila Firefox or Safari.