Thanks to following a To-Do list you can receive notifications about all the current and future tasks. Feature Following is available for each To-Do list.
On the left from To-Do list name click on three-dot menu and choose Set up followers and solvers…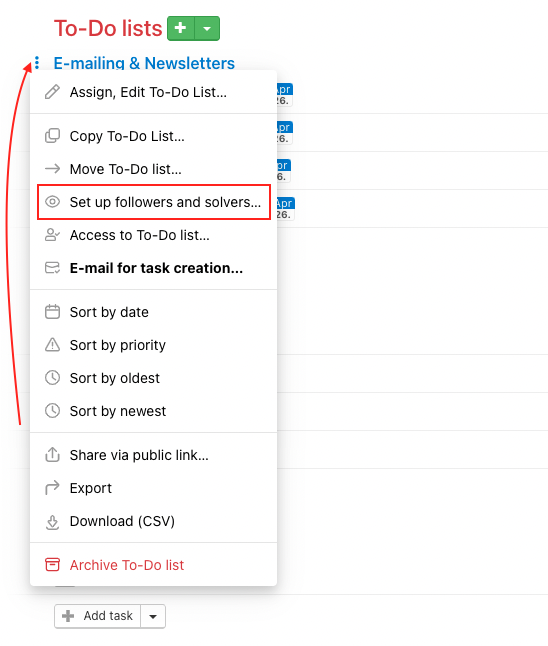 When you set up To-Do list following, you will automatically follow all the tasks in the To-Do list. You can set up automatic following for other users as well.
Following can be canceled the same way as adjusted.