Thanks to default followers and solvers of the tasks, in particular To-Do list, you can preset who receives notifications. You can set who is notified about new activities in the existing or new tasks.
It also enables to set the default solver of the tasks. We would recommend this feature in case you create tasks from email in particular To-Do list. The task has an assigned solver and you prevent forgetting.
Both features can be set in particular To-Do list via three-dot menu and option Set up followers and solvers…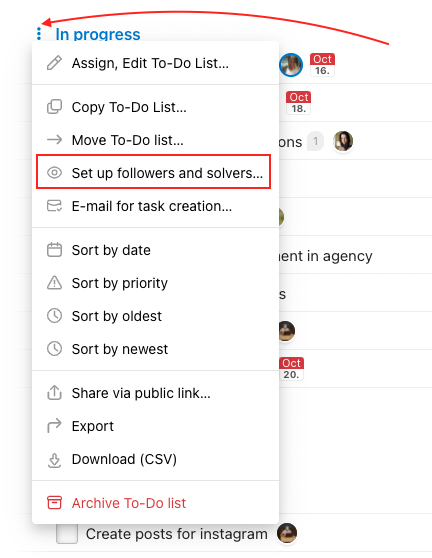 This feature is great for example in kanban, where you have To-Do lists organised per task status (Inbox, In progress, Done). If you set up users who follow a To-Do list In progress, every time when another task is moved from a different To-Do list, they receive a notification.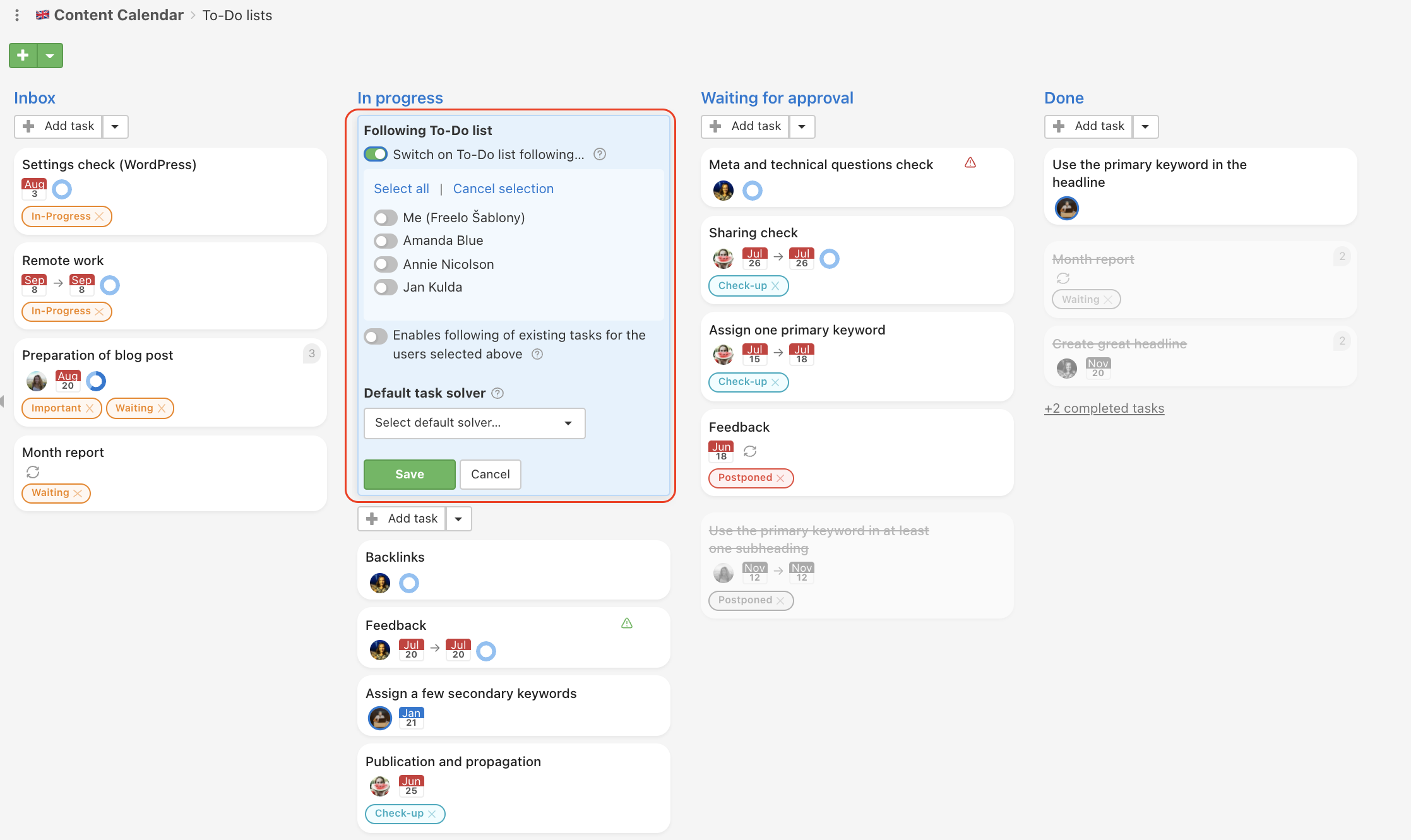 It helps you keep an eye on the progress and secure smooth flow and cooperation.
How to setup followers in To-Do list
Go to project detail and find a particular To-Do list you want users to follow. Via the three-dot menu on the left select Set up followers and solvers… In the upper part click the checkbox Switch on To-Do list following… and select particular users you want to notify. Confirm via Save.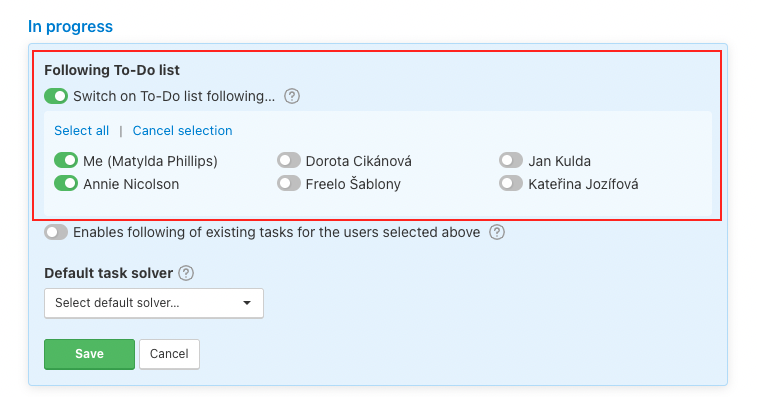 In case you want the users to follow the existing tasks as well click the checkbox Enables following of existing tasks for the users selected above. Selected users follow all existing and new added tasks as well.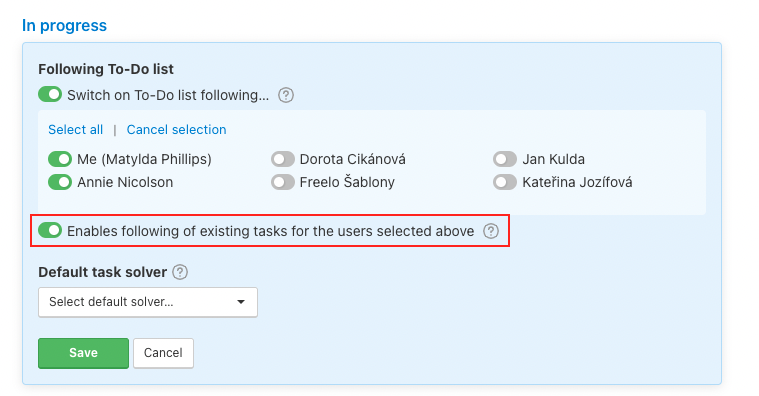 How to set up solver in the To-Do list
You can set up a default solver for all the tasks, in particular To-Do list. The user is automatically assigned as a solver in new tasks.
It is a very useful feature when creating tasks from email for example to Inbox To-Do list. It prevents forgetting a task because it does not have an assigned solver. Selected user is assigned directly when the task is created.
In the section Default task solver chooses a user. Confirm via Save.