Do you prefer the Kanban method and work in columns? In Freelo you can create a Kanban Board alias board with columns. To-Do lists are particular columns and you can name them according to phases of the tasks such as Inbox, In progress/WIP, Done etc.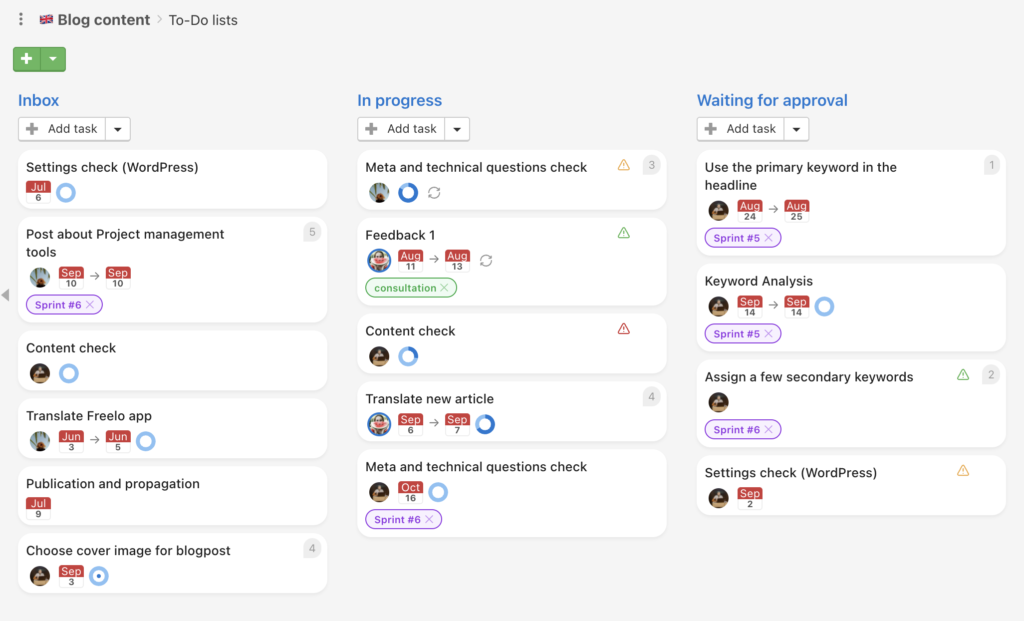 How to switch a project to Kanban view
You can set a kanban view when creating a new project or later in any existing project.
When creating a new project
How to create a new project check here. When creating a project you can set the view in columns or rows. Select Columns and add other details > Create project.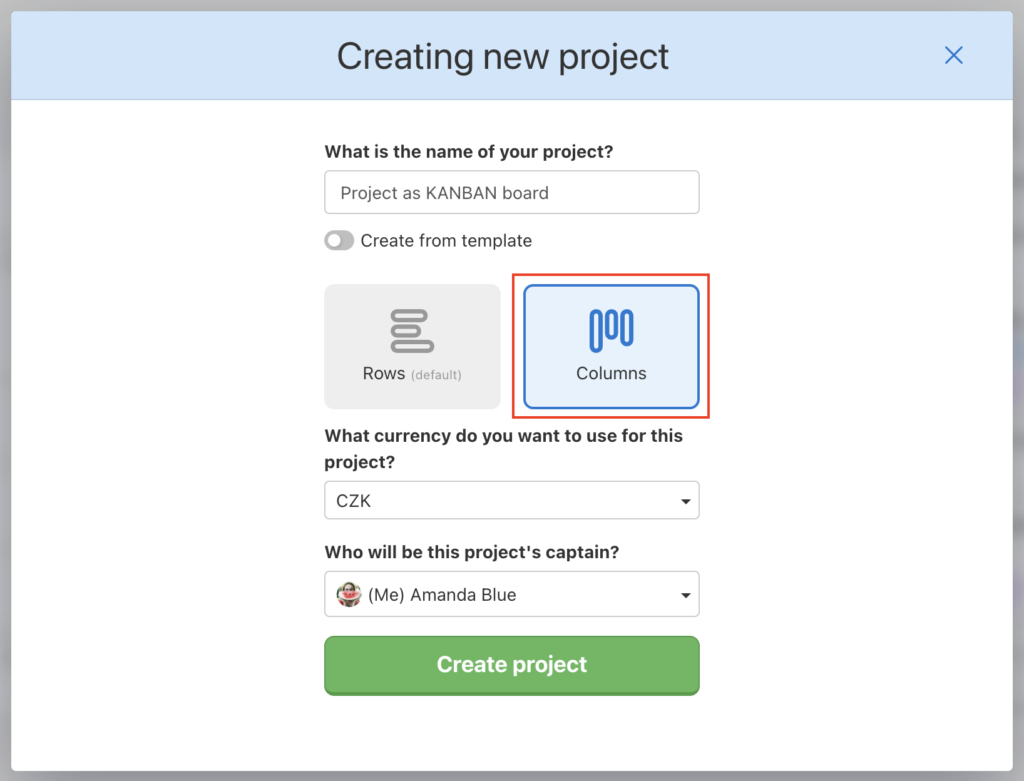 How to switch view in existing project
In all projects, your own and those you were invited to, you can change the view from rows to columns. Go to project detail and click the setting icon.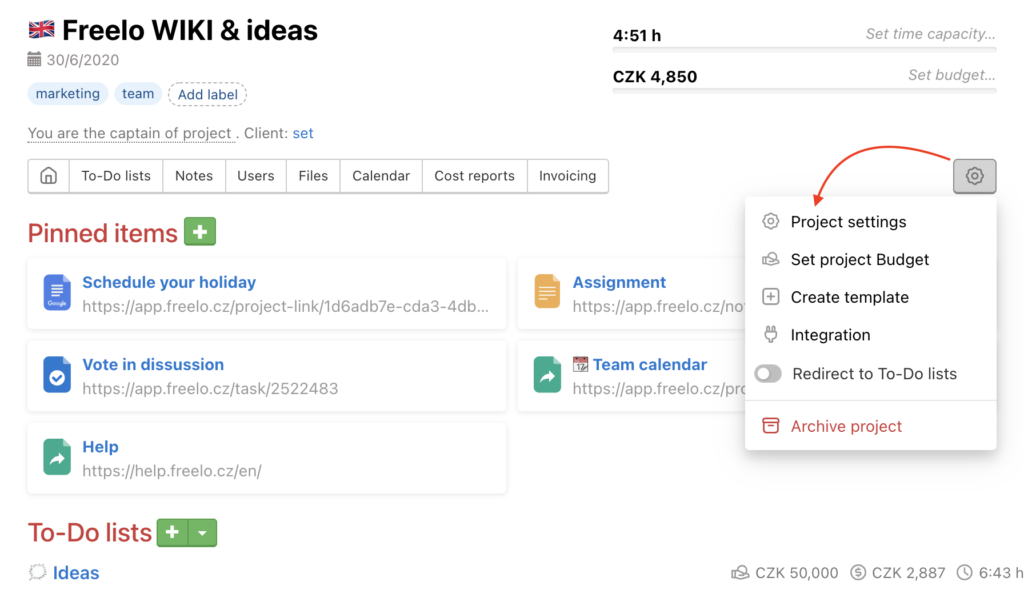 Go to Project settings. If you are the owner or the admin of the project, you can set rows or column view for other users as well. If you are an invited user, you can set the view for yourself only.
Select Rows or Columns and confirm via Save Settings.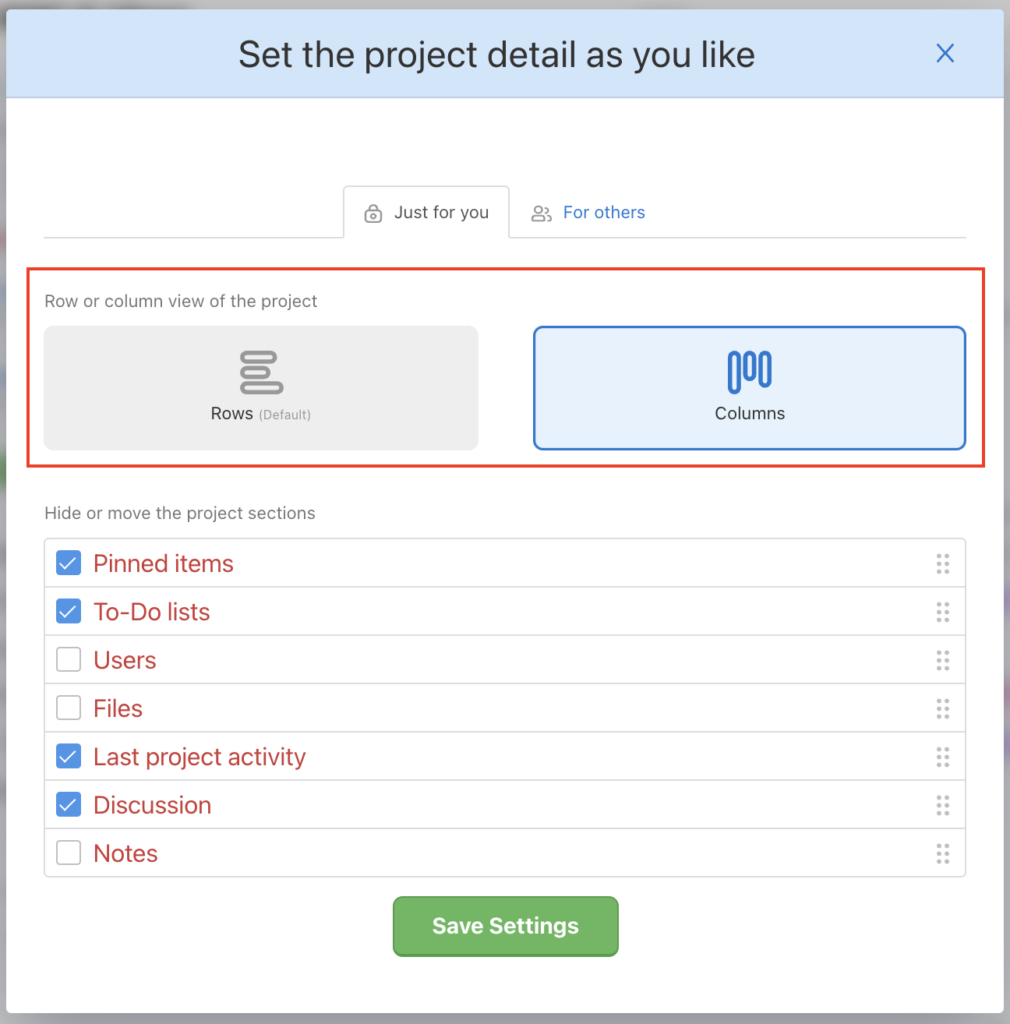 You can decide if you want to switch the project to kanban for the others.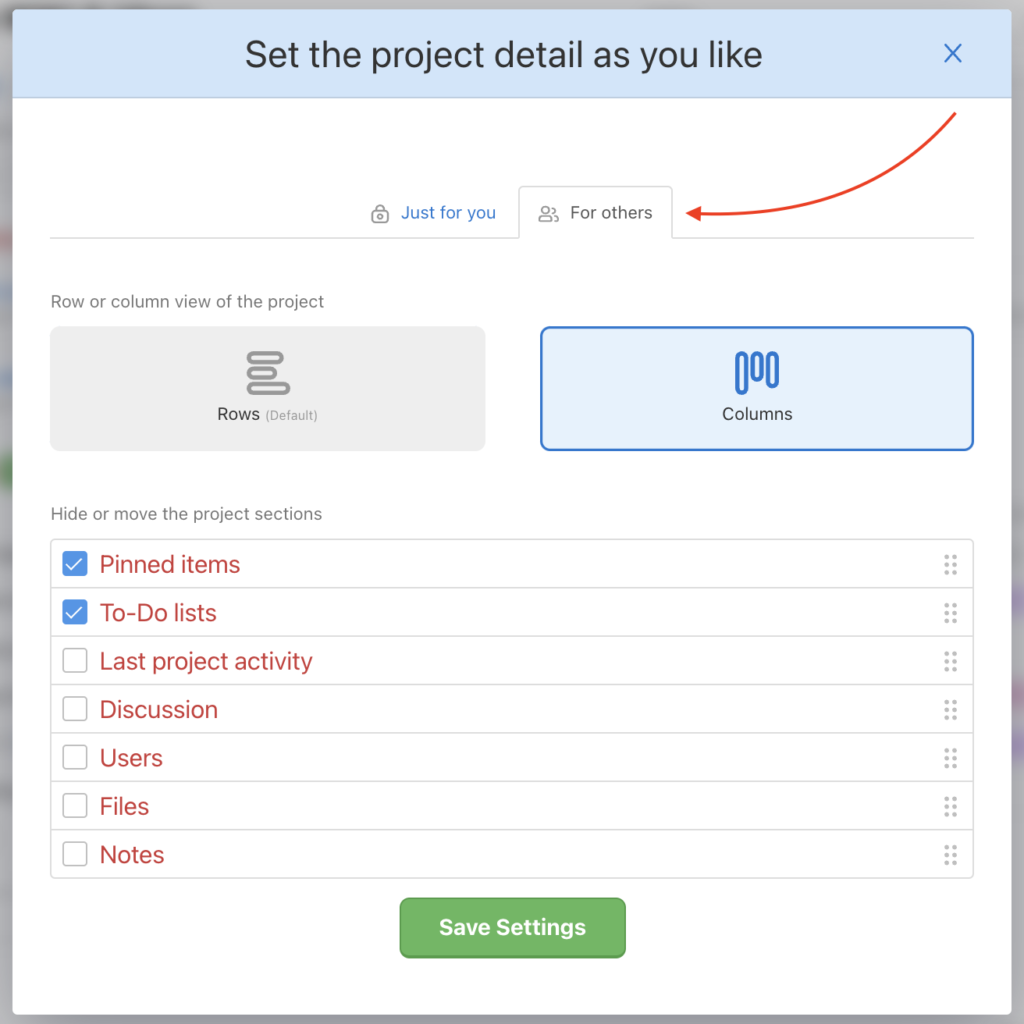 Row view
Back to project detail you can go via the three-dot menu on the left from project the name. Then click the house icon in the white bar. There are all other project sections – notes, users, reports etc.
From kanban view you can switch back to rows. In the top right corner click the three-dot button > Change view.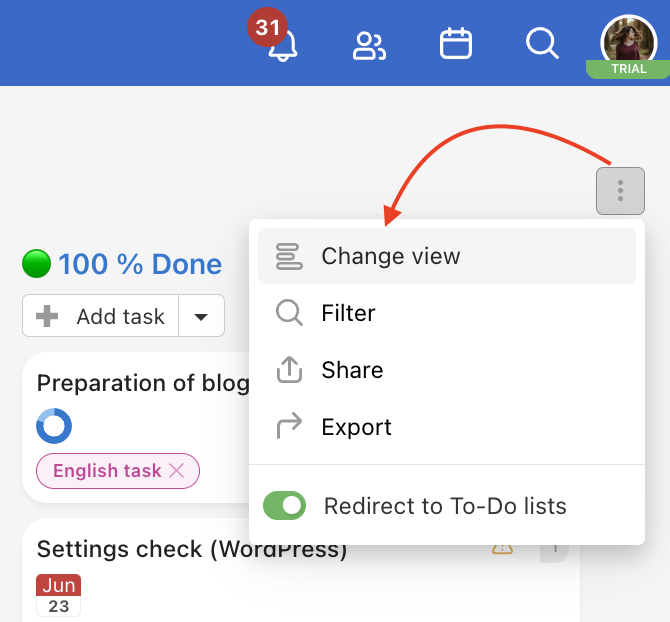 Freelo will remember the next time you see it in the columns for the project, so you will not have to set it up anymore. You always click on the To-Do list
Move tasks between columns
Now you can start moving tasks between columns according to the current task status via drag&drop. You can also move the completed tasks.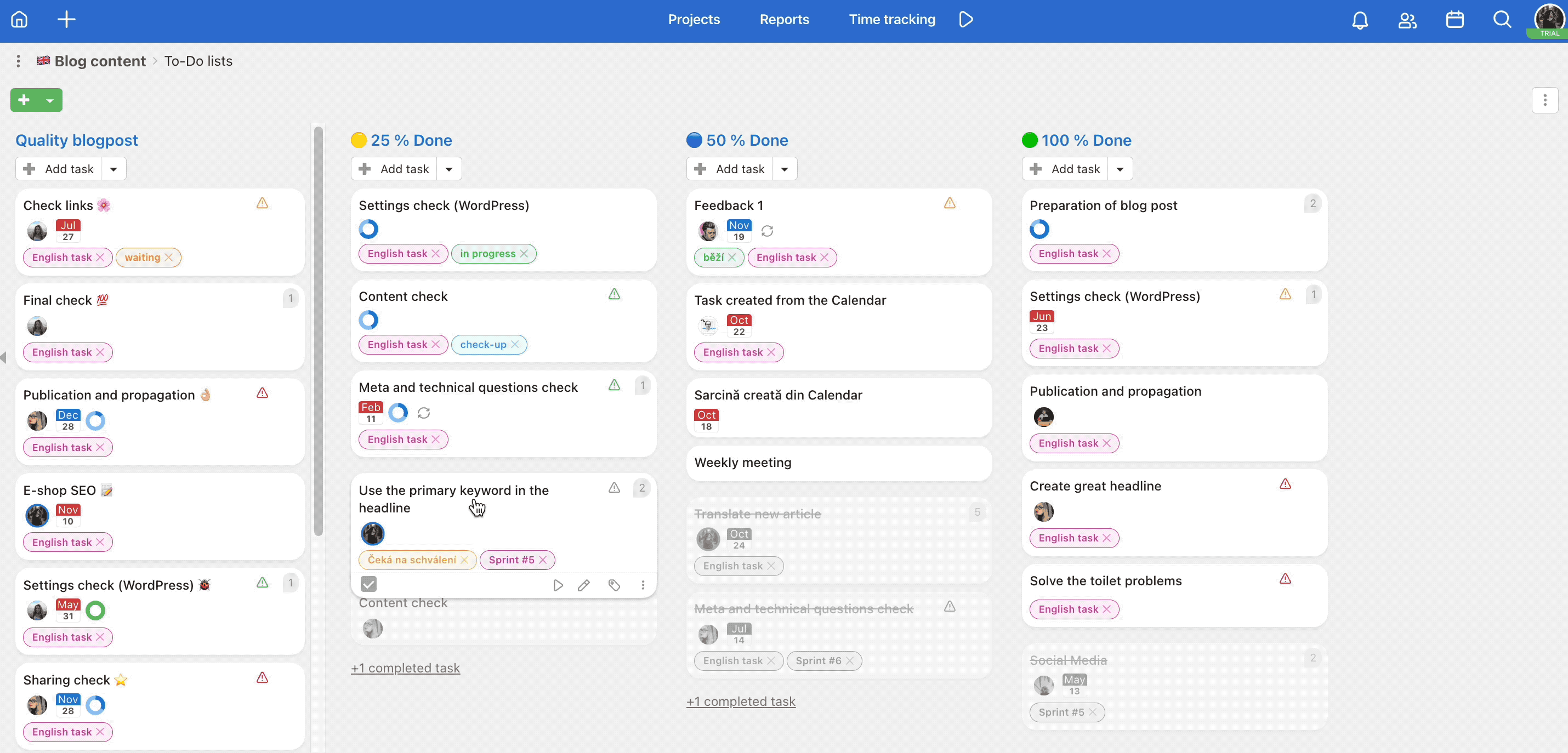 This also works when you want to order the To-Do lists or tasks up and down.