There are a few ways to create a new project. Let's have a look.
Creating a new project
When creating a new project, there are important items you need to fill in.
In the form you have to enter 4 items:
Project name (can be edited later)
Whether you want to create a project from a template (structure can be edited later)

Date from which the task due dates will be created

Choose row or column display = kanban board (can be edited later)
Project currency (cannot be edited later)
Project captain = owner (can be changed later) – this should be the user with the paid plan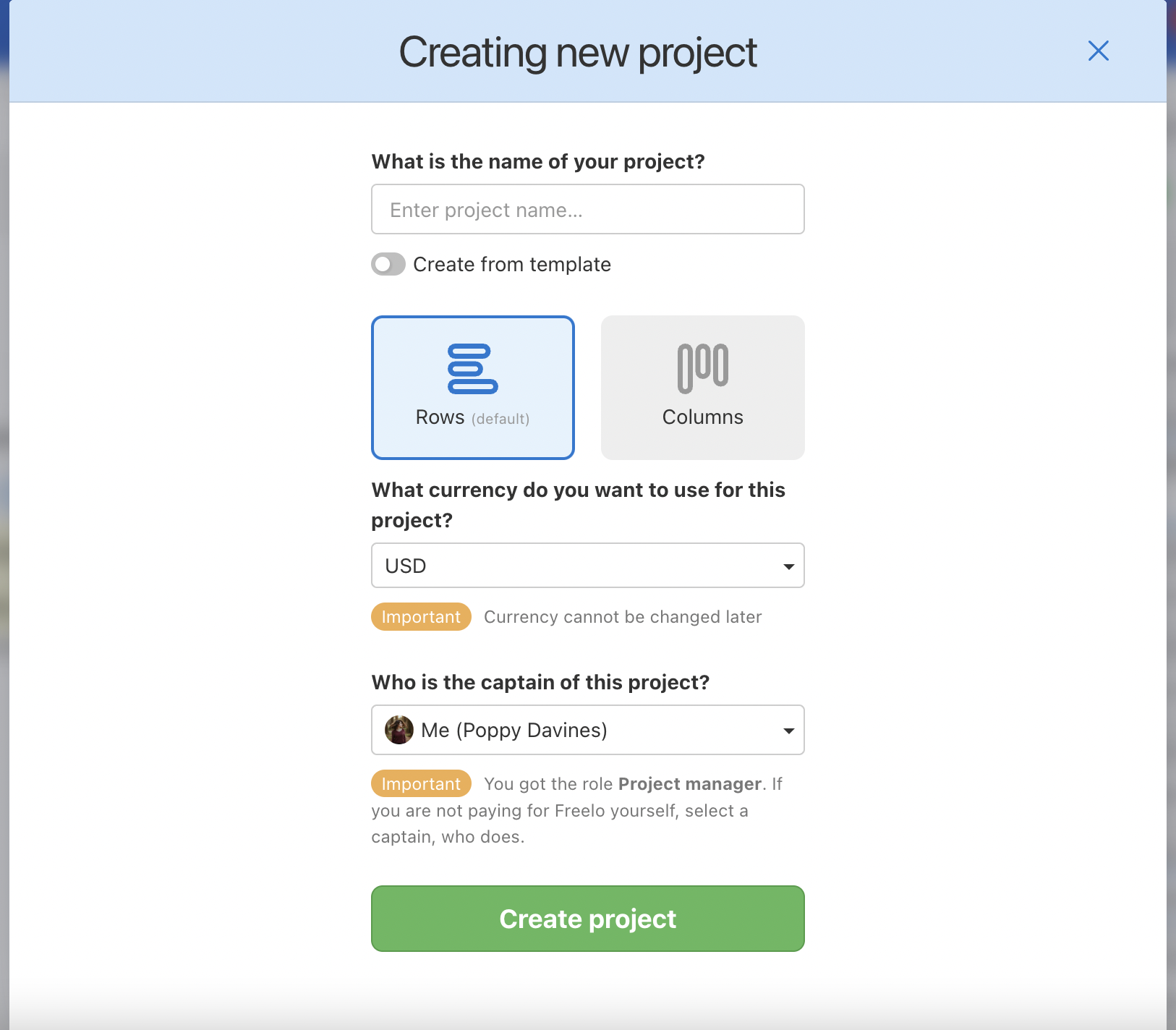 All invited users to the new project have the display (rows/columns) according to you. You can change it in the Projects settings.
Do you prefer kanban boards? Check the help that shows how to change the display for your already existing project.
1. Plus icon in the upper bar
The easiest way to create a new project is via the plus icon at the top of the header > Create a project.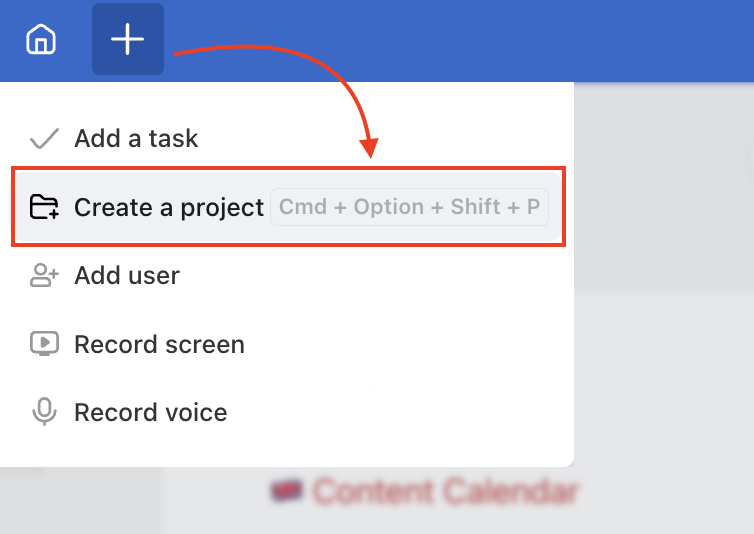 2. In the section All projects
You can also create a new project in the section Projects > All projects > green button Add a project.

3. Keyboard shortcut
The last option is via the keyboard shortcut Ctrl + Alt + Shift + P. Immediately there appears a form to create a new project.
How to rename a project
Just click the project name and the editing form will appear. Type the new name and click Save.
Project names can change the Captain and Admin only.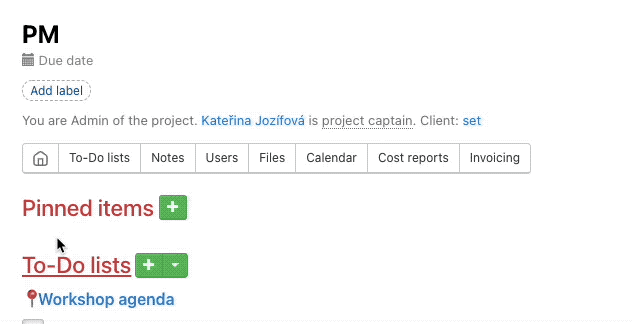 Project deadline
For each project you can set up the deadline. Freelo alerts the captain 14 days before the scheduled deadline of the project by email.
Set up the due via Due date under the project name.

Project due date is visible in the Calendar in the left column.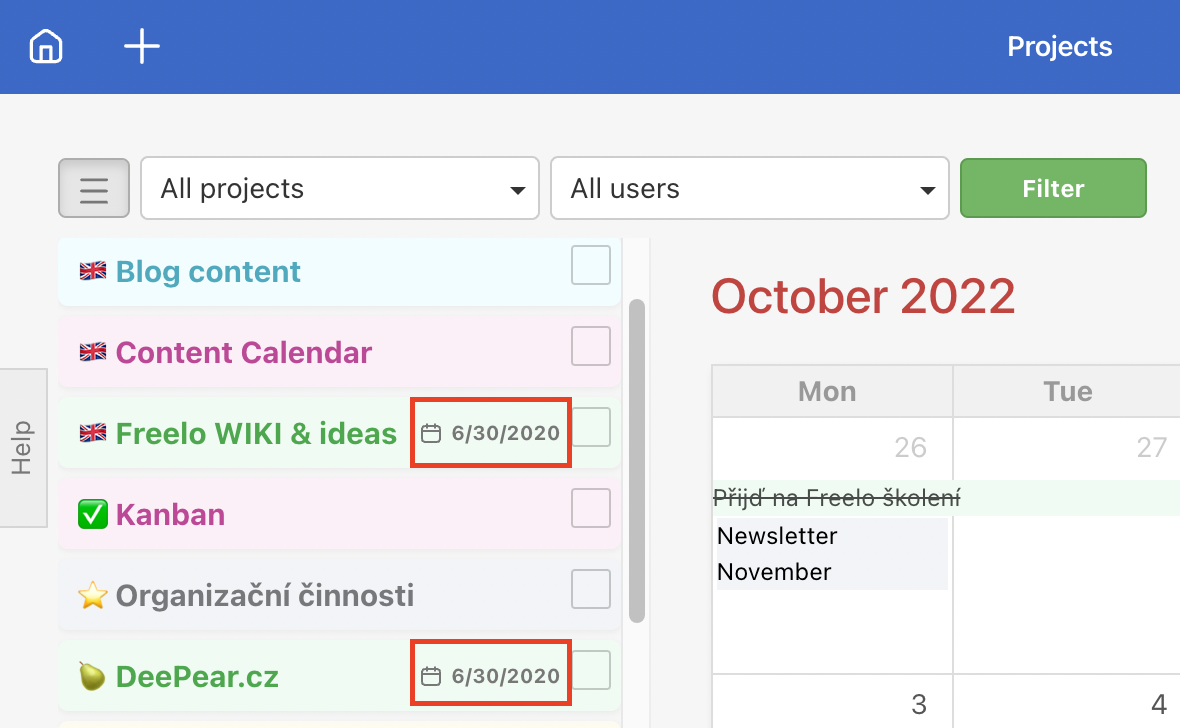 Create project as the Project manager
If someone has appointed you to the Project manager role, typically your boss or someone who pays the Freelo plan, you always see the option to select project captain.
As Project manager you should select your boss or someone who pays for a plan. The project will be counted in the captain's project limit. Otherwise, the project is yours and you cannot invite more than 3 users.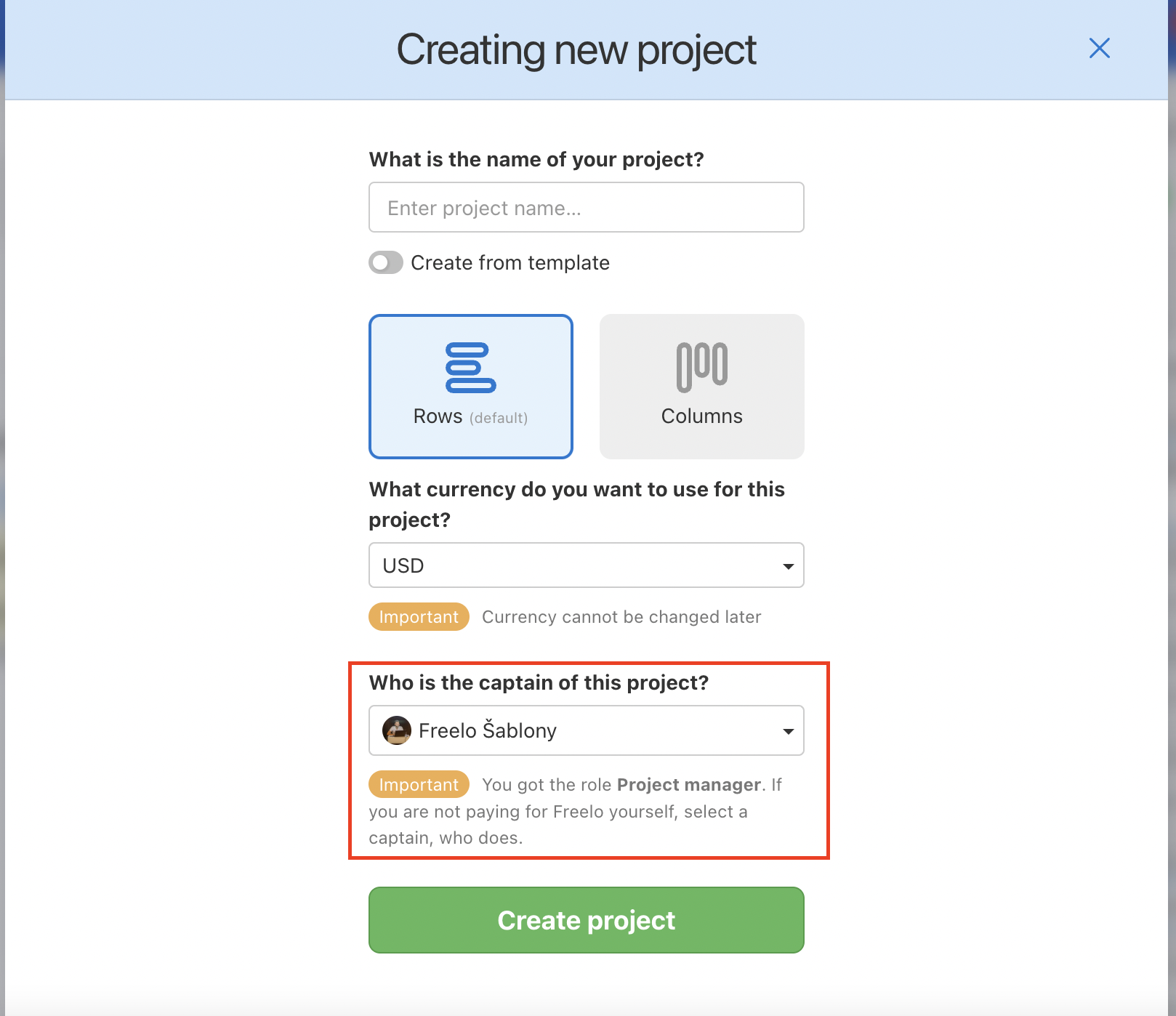 You can choose whether you want to create the project under your own account or under the boss who has appointed you the Project manager.