In case you prefer a graphical view more than a basic listing, or if you need to see the links in the structure clearly at a glance, you can use the Mind map in Freelo. It will give you a different view of the project than the classic row view or Kanban. Will a Mind map be the perfect solution for you?
How to view the Mind map
You can always find the Mind map launcher on the project detail in the white bar.

Clicking the Mind map box will take you to a special view of the project. You can see the whole project in the graphical view, which is clearly arranged in the sections exactly as you know them from the Freelo structure.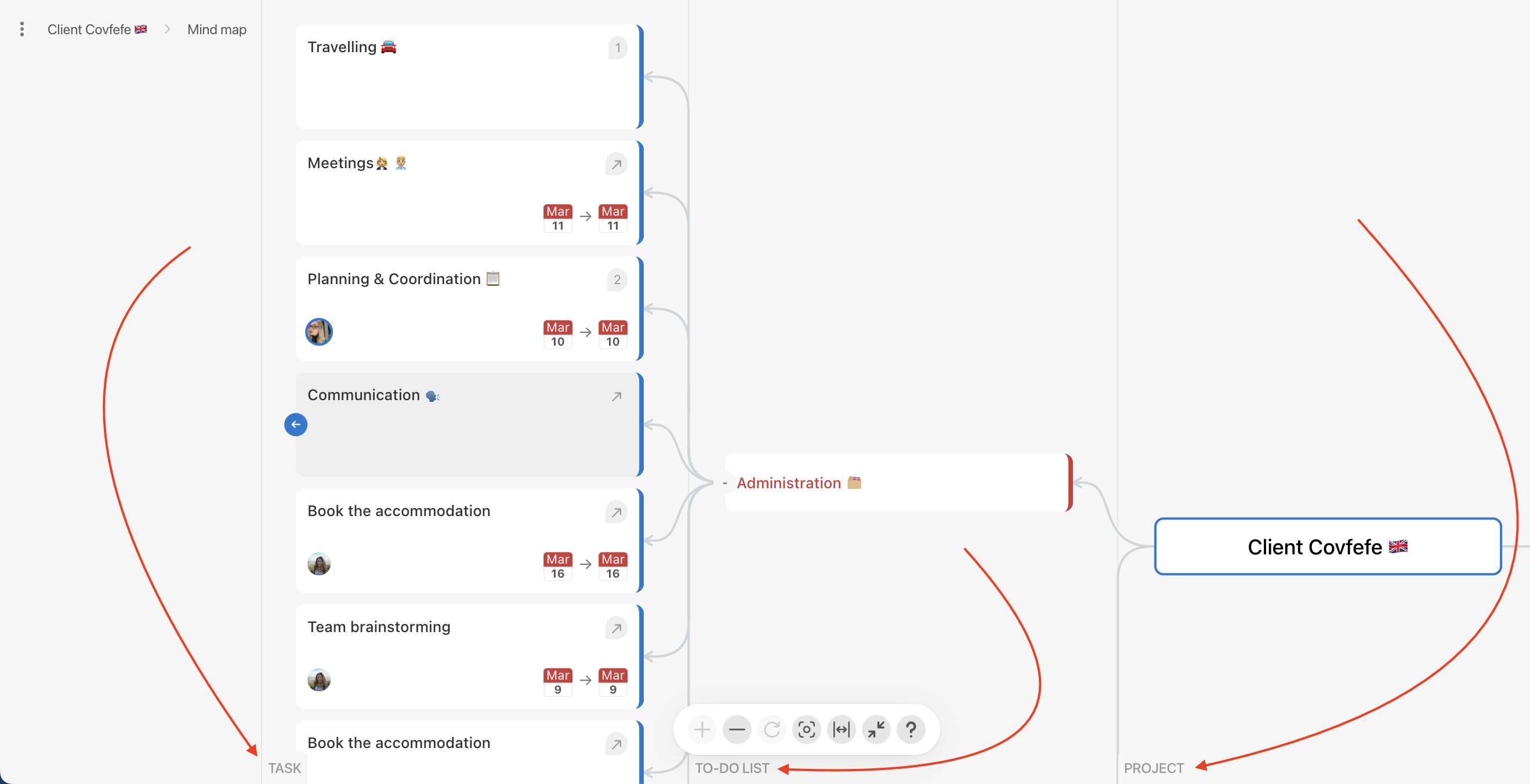 Work with the Mind map
To make working with the Mind map as convenient as possible, we have added a control panel. There you will find all the control buttons and a list of keyboard shortcuts you can use with the Mind map.

Movement through the elements
The individual components of the Freelo structure, i.e. the project, To-Do lists, tasks, and subtasks, are displayed in the Mind map as elements. You simply move through the elements with the directional arrows and open or close the next level with the space bar.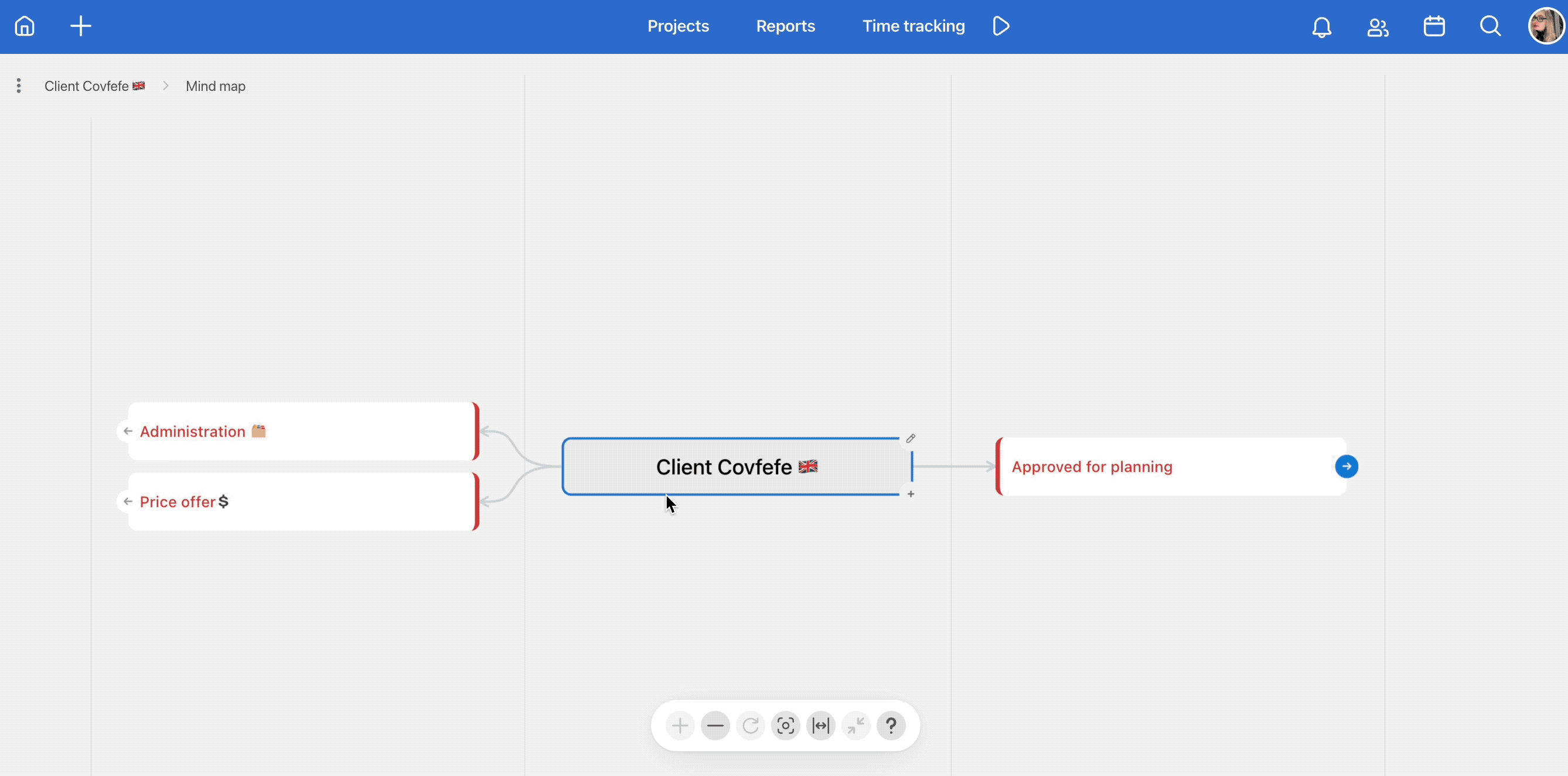 Zoom in/out
Depending on how much of the Mind map you need to see or how many elements you have open, you can zoom in or out.
You can use either the + and – buttons in the control bar to zoom in and out or scrolling with the scroll wheel (on Mac, don't forget to hold down the Cmd button).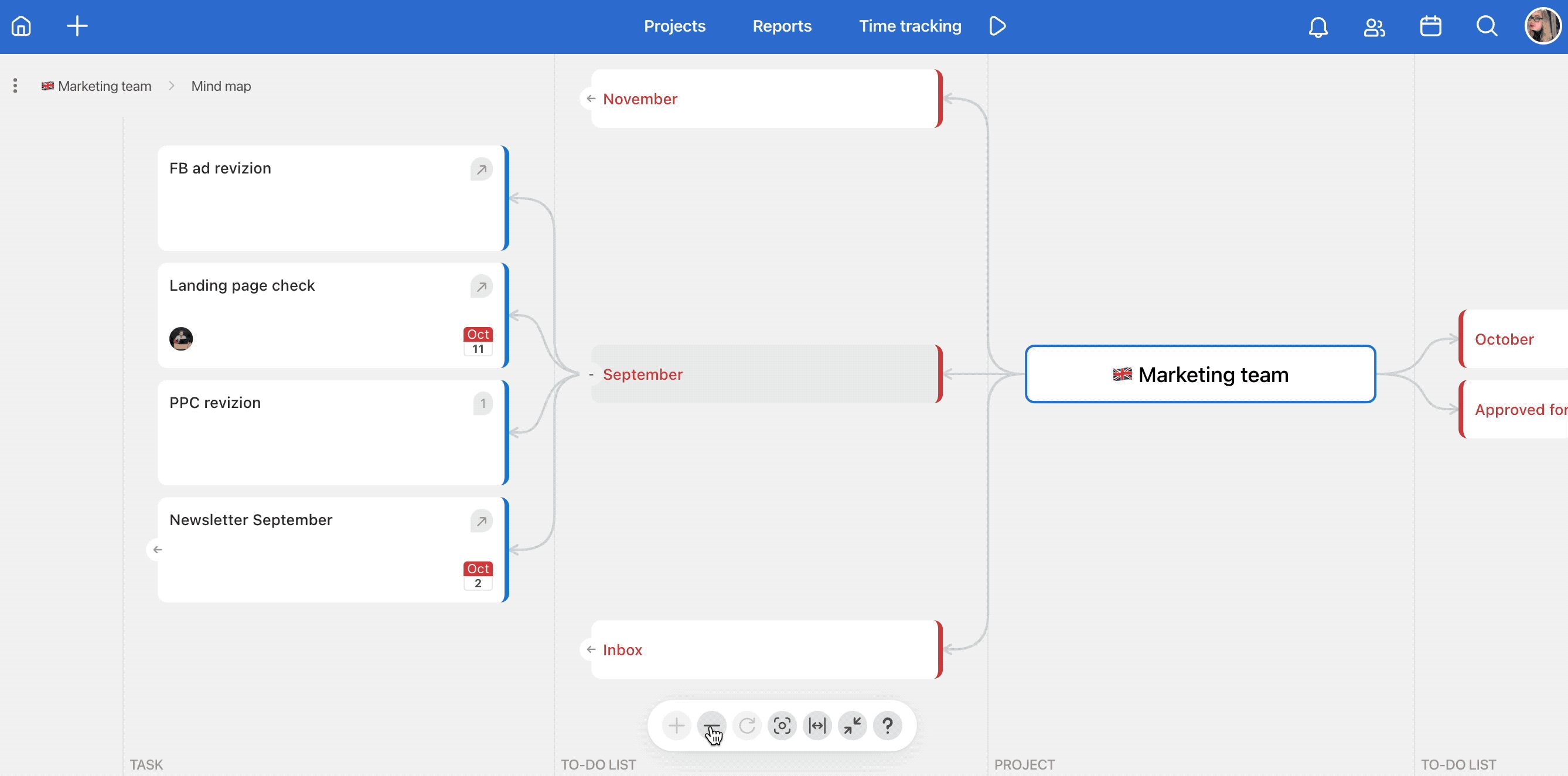 More keyboard shortcuts
Most of the keyboard shortcuts in the Mind map are the same as the ones you usually use in Freelo. For example, you can quickly assign a sub/task to yourself via the M key, set a due date via T, and open the modal window for the sub/task via Q.
Special shortcuts for the  Mind map are then the following:
spacebar = open/close item;
F2 (on Mac, don't forget to hold Fn) = rename the item;
enter = create a new element at the same level;
tab = create a new element at a lower level;
delete (on Mac Fn + backspace) = delete an element.