When words are not enough, emojis show up. You can use them in any text field — whether it is a comment, a note, a task name, a To-Do list or a project.
Emoticons are also useful when you need to highlight or distinguish important tasks or the entire project. They can also perfectly indicate the priority of a task.
You can add colorful emojis to the text field via the Emoji icon bar. (It works globally, not just in Freelo).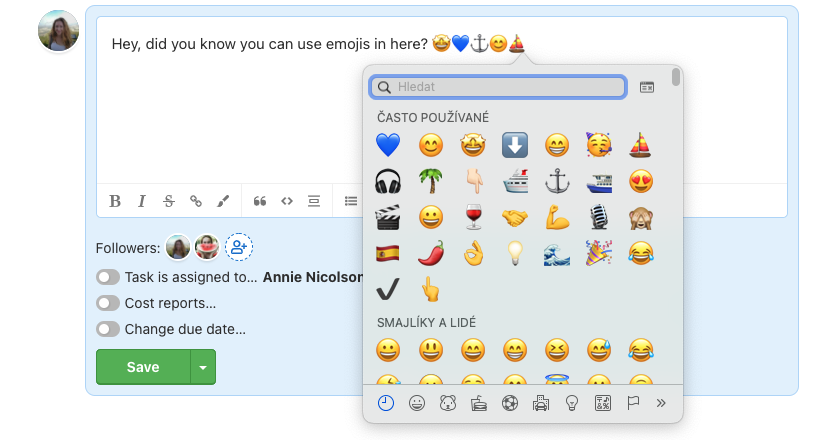 Project titles don't have to be boring and won't fit among others.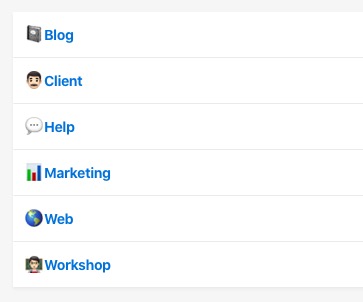 Emoji in Freelo
When writing a comment or a note in Freelo, you can use the emojis in the bar to edit the text or use the emoticons shortcut. Check out the example below.