Now you can use recently added feature reply to comment in Freelo. You can reply to a specific part of a comment or whole comment.
You can select a part of a comment and choose "reply". The selected text is added to an area for writing comments as a quotation with mentioning a person who wrote the original comment.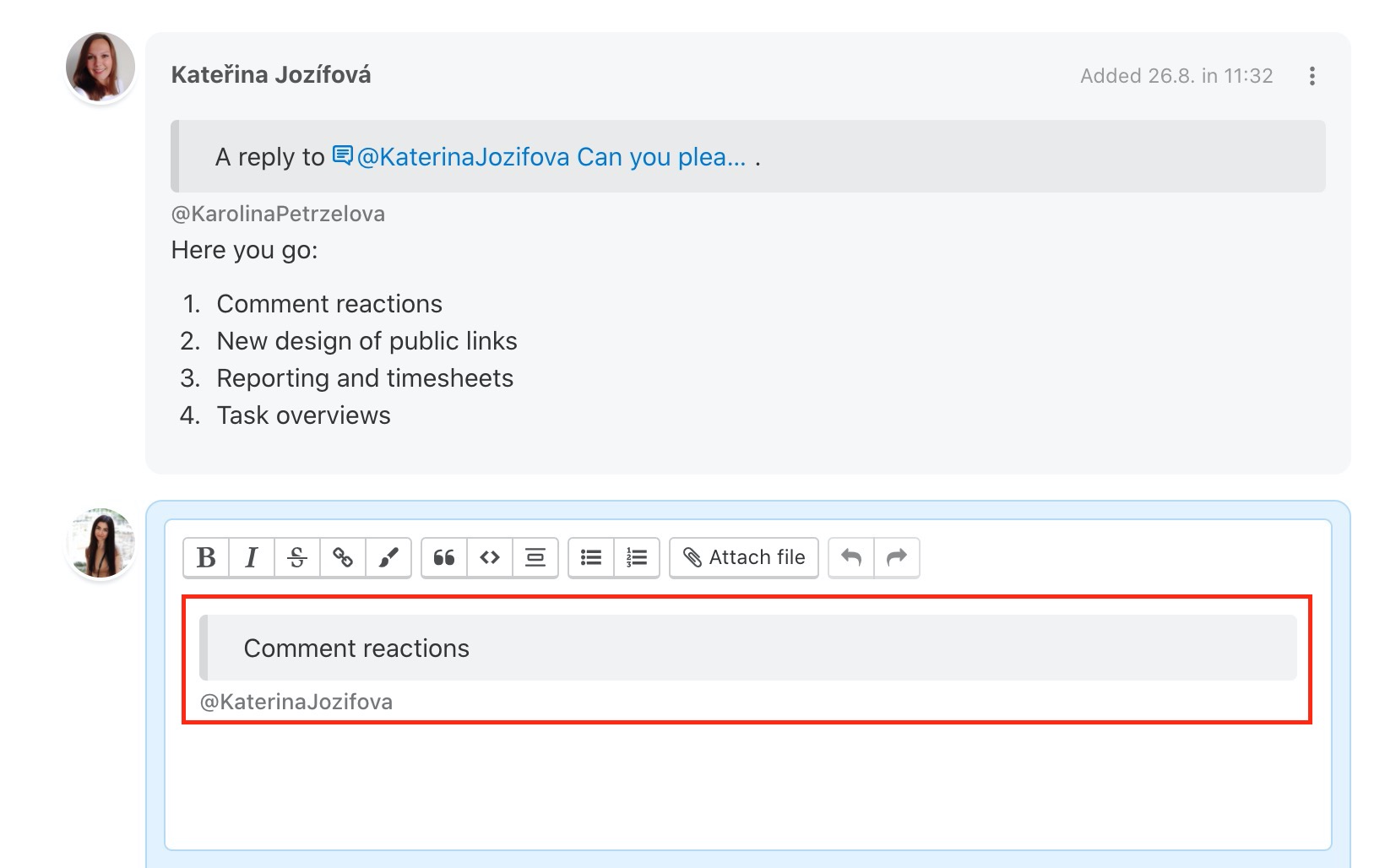 If you want to reply to the whole comment, just click three-dot menu and choose Reply.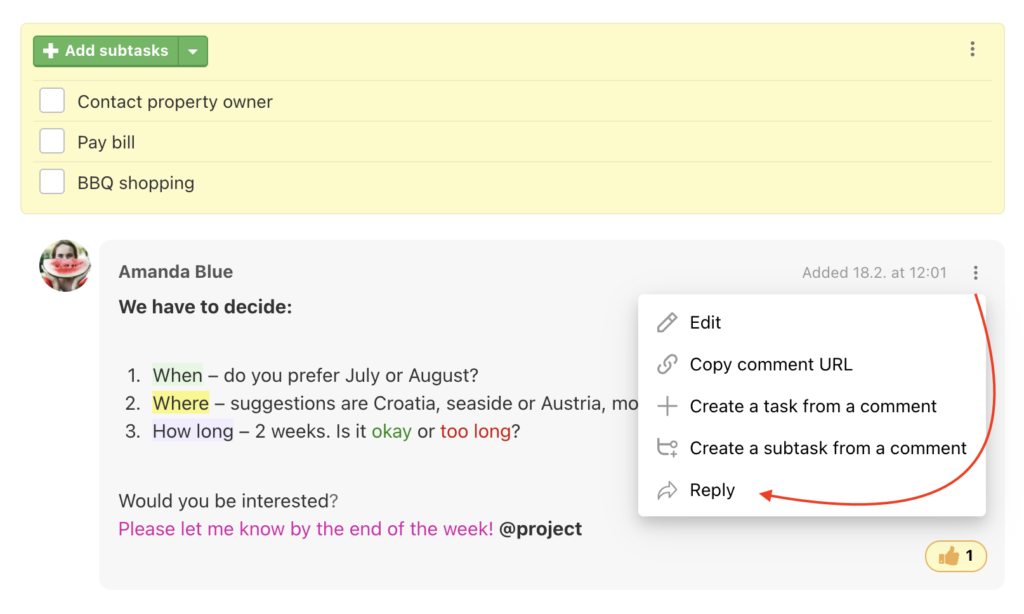 In the comment form below appears quotation: "A reply to *URL of the comment*" with the author's mention.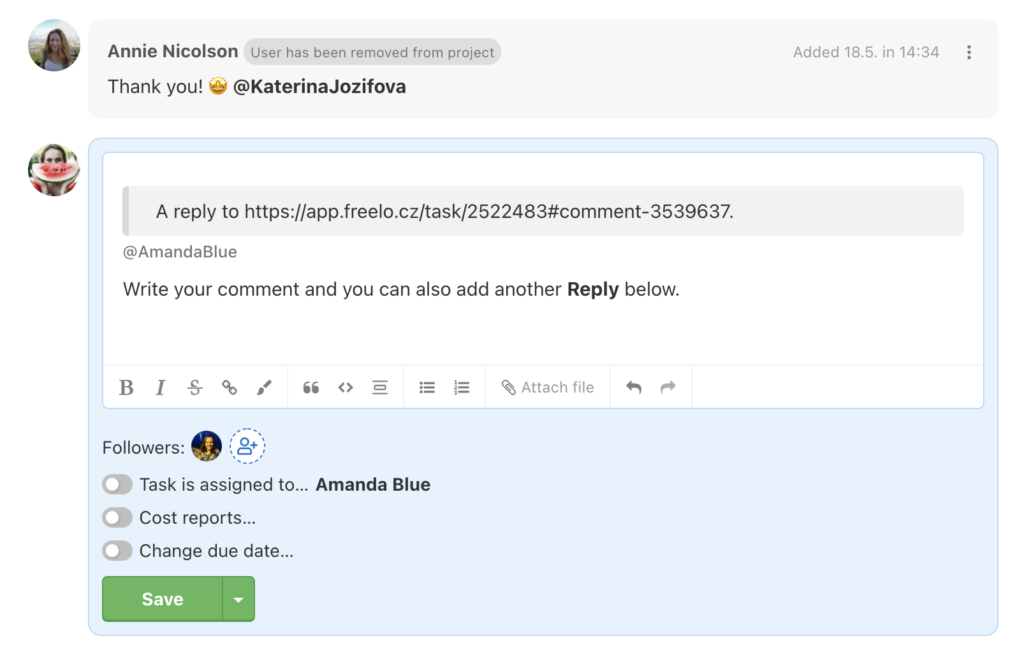 Save the comment and then you can see the original comment when placing a mouse over the reply.