You can set all email notifications and alerts in Settings. You will find it in your profile (your avatar at the top right) > Settings.
Change email for notifications
If you want, you can change the email for notifications. Otherwise, we will send your emails to your login e-mail.
Types of notification – summary and instant
You can choose which notifications you want to receive. Summary or immediate and you can choose whether you want to get them only for the specific project or all of the ones.
If you do not want to receive any notifications at all, it is possible to turn off the notifications completely.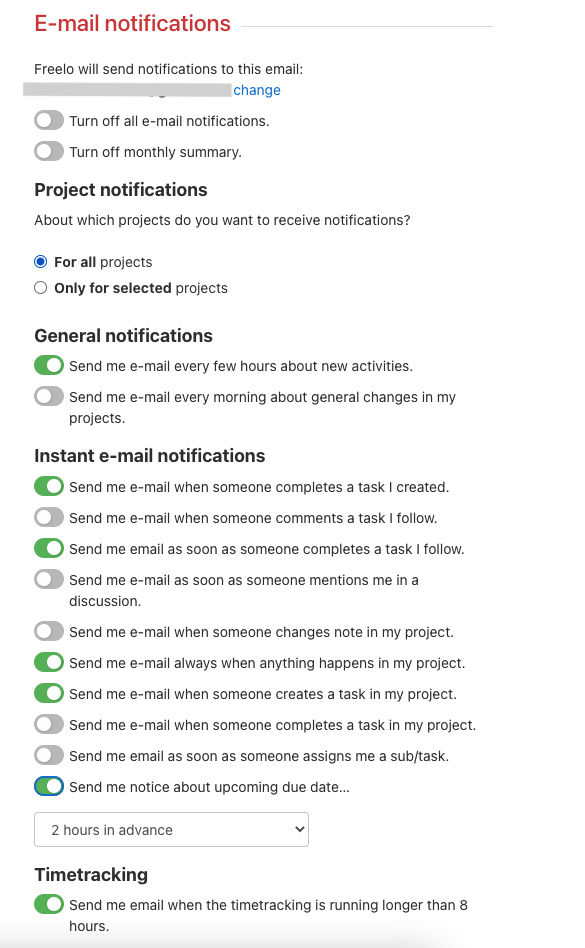 Turn on/off notifications for specific projects
If you want to receive email notifications only for chosen projects, you can check Only for selected projects option and then you can select projects from which you want to be receiving notifications.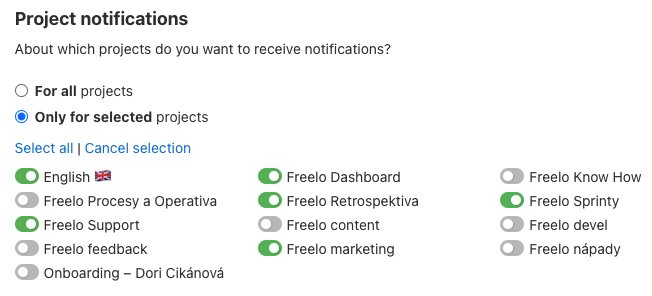 Notifications from unselected projects will not be sent to your mailbox.
Check out notifications within the app or browser notifications.