Task Calendar can be your great help. It's an overview of all task's deadlines. You can very easily schedule and plan due dates or create new tasks directly on specific days.
Due date can have task and also subtask.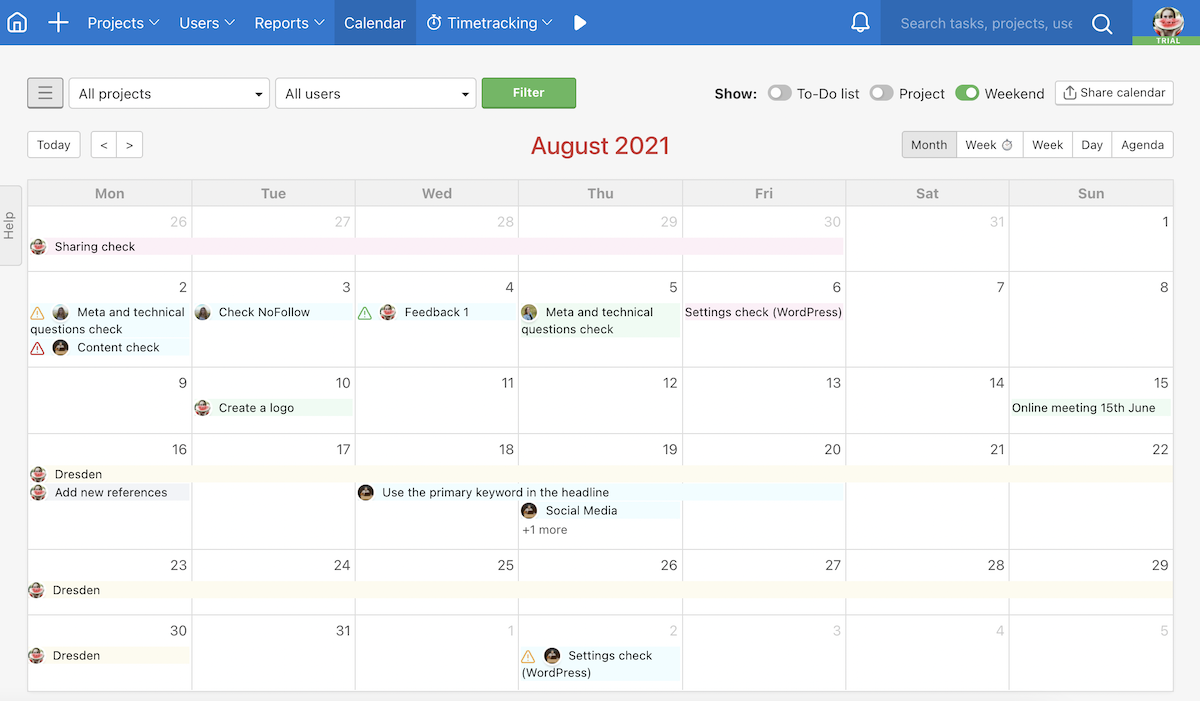 Find the Calendar in top blue bar.
Plan tasks without due date
In the left column, you can find a list of tasks that do not have due date yet. In case you do not see the list Tasks without due date on the left, click the three-lines button.
Use drag&drop to plan sub/tasks into the Calendar. Scheduling is so quick. This action sets a due date for task and subtask immediately.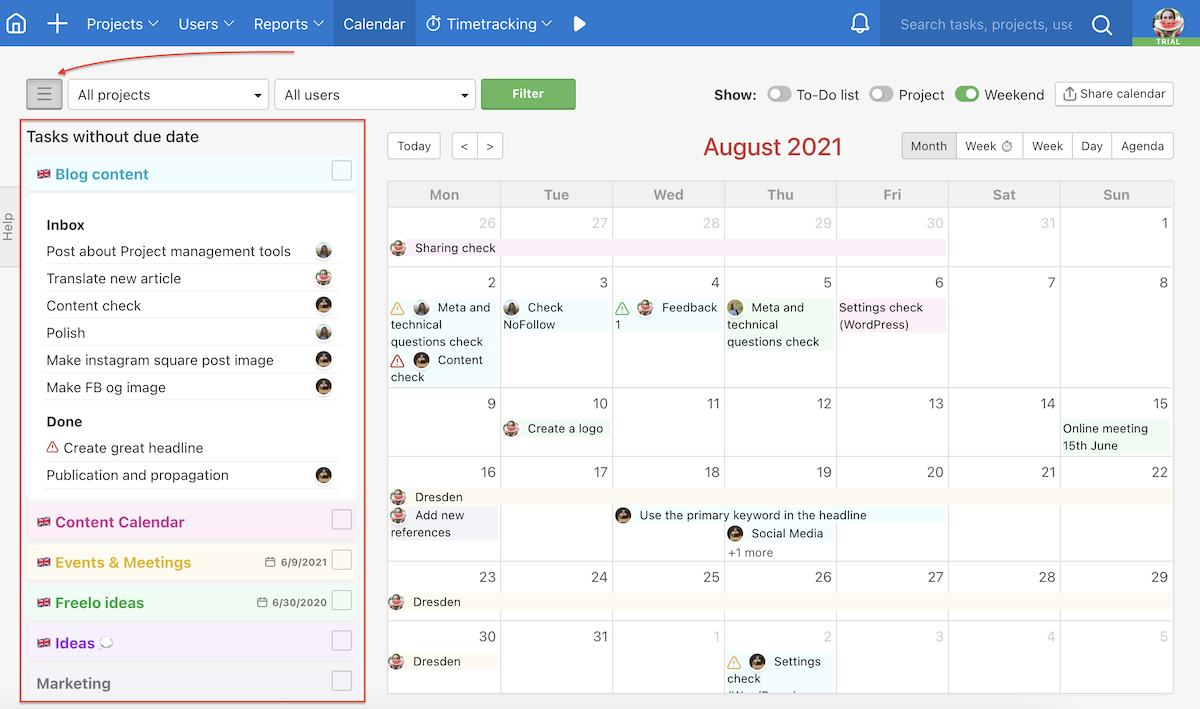 Change due date using drag&drop
Use drag&drop to plan tasks and subtasks within the Calendar. In the calendar, you can move the task by dragging the cursor.
Go to the edge of the sub/task and pull the item to the right.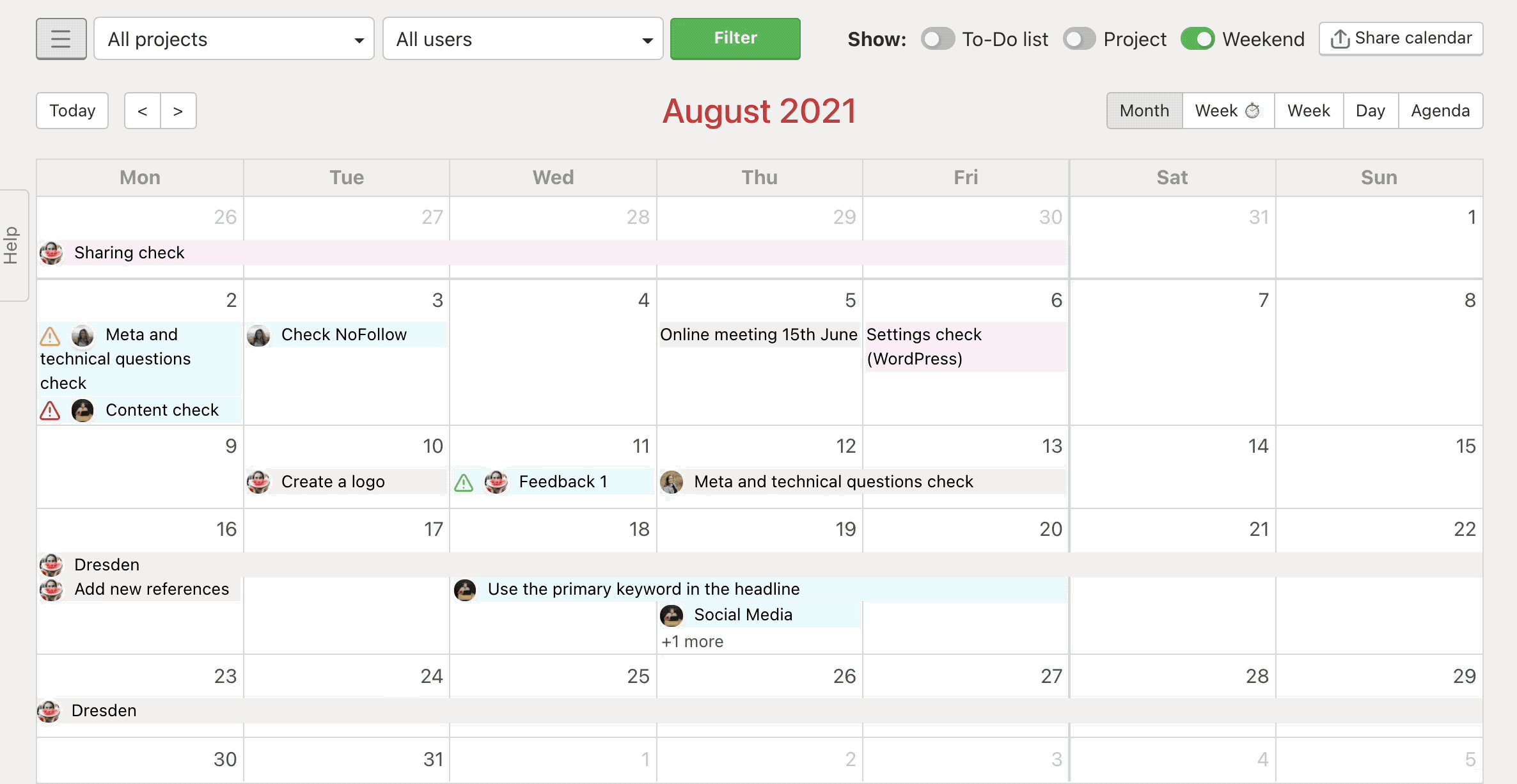 How to set the exact time
You can set the exact hour range for the sub/task. Switch the calendar view between: Month, Week, Day or Agenda.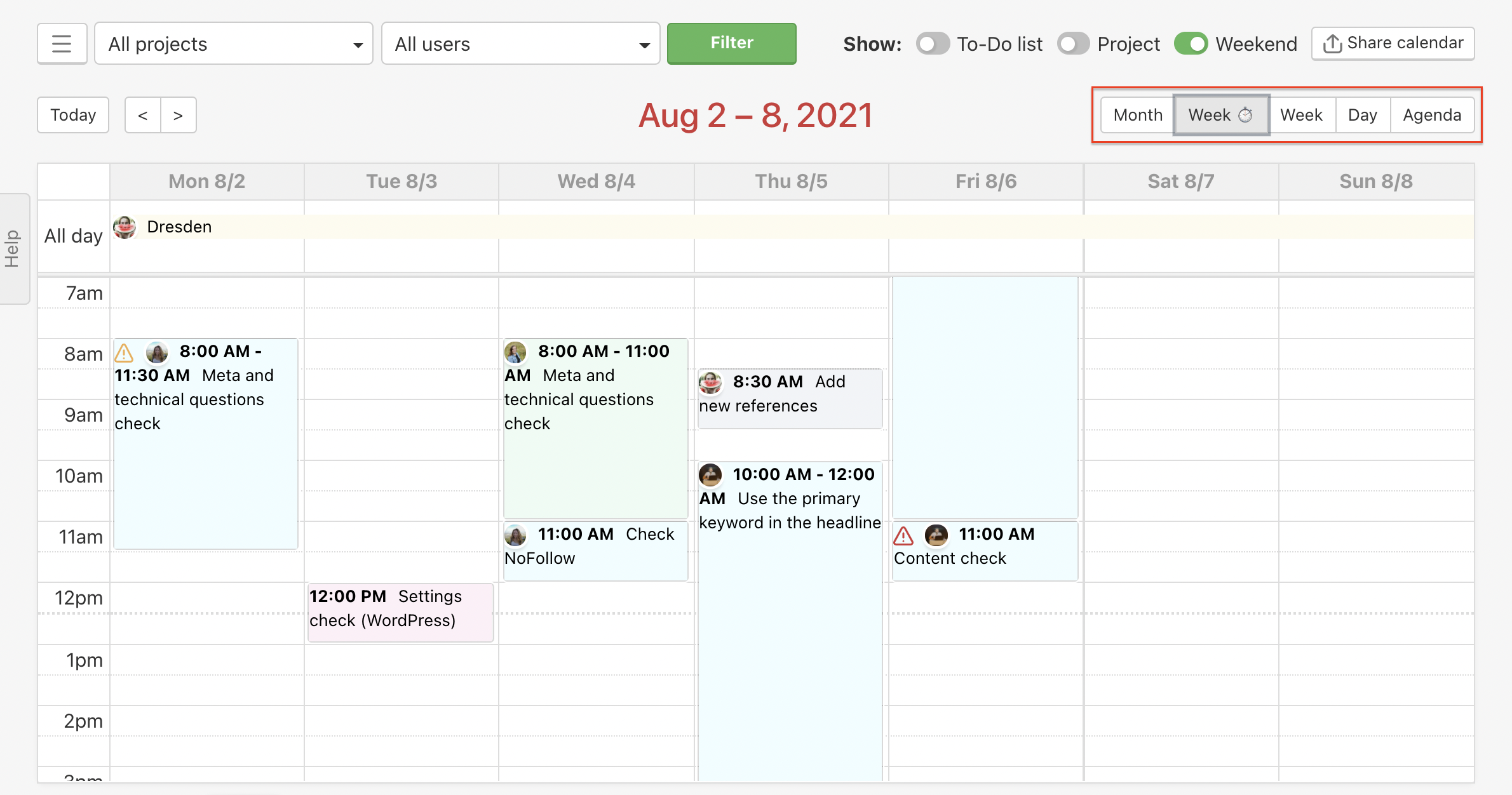 Completed tasks
Please note that completed tasks and subtasks no longer remain in the Calendar. There are active tasks and subtasks only.
Change project color
In the Calendar you can change color for particular projects. All tasks and subtasks from one project have the same color.
As soon as you change the project color, it is changed also for all other users invited to a project. The color can change anyone.
Click the checkbox next to a project name in the left column. Select a color and confirm via Save.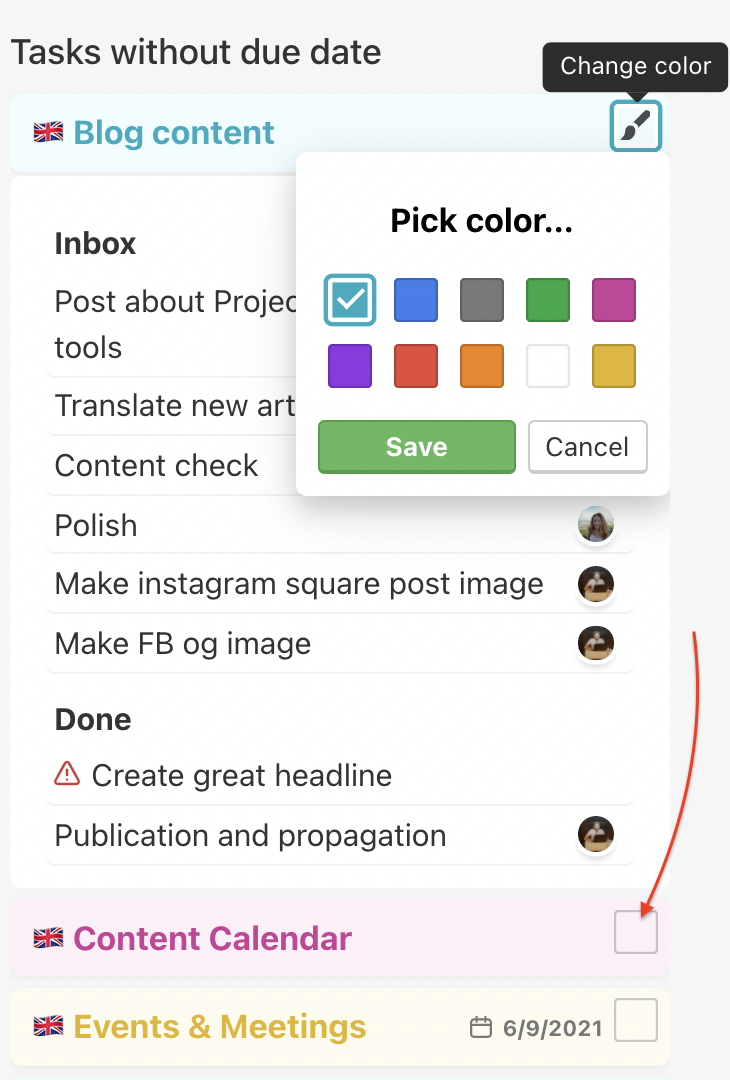 Synchronize Calendars
You can easily synchronize Freelo tasks and subtasks to Google Calendar, Outlook or any other calendar you have.
View hierarchy
After adding smart subtasks with deadlines, we've added also navigation and parent tasks in the view. In the Calendar you can switch on Show hierarchy that enables you to see parent task for a subtask.
Showing works in the left column Tasks without due date. Switch on the checkbox under the filters.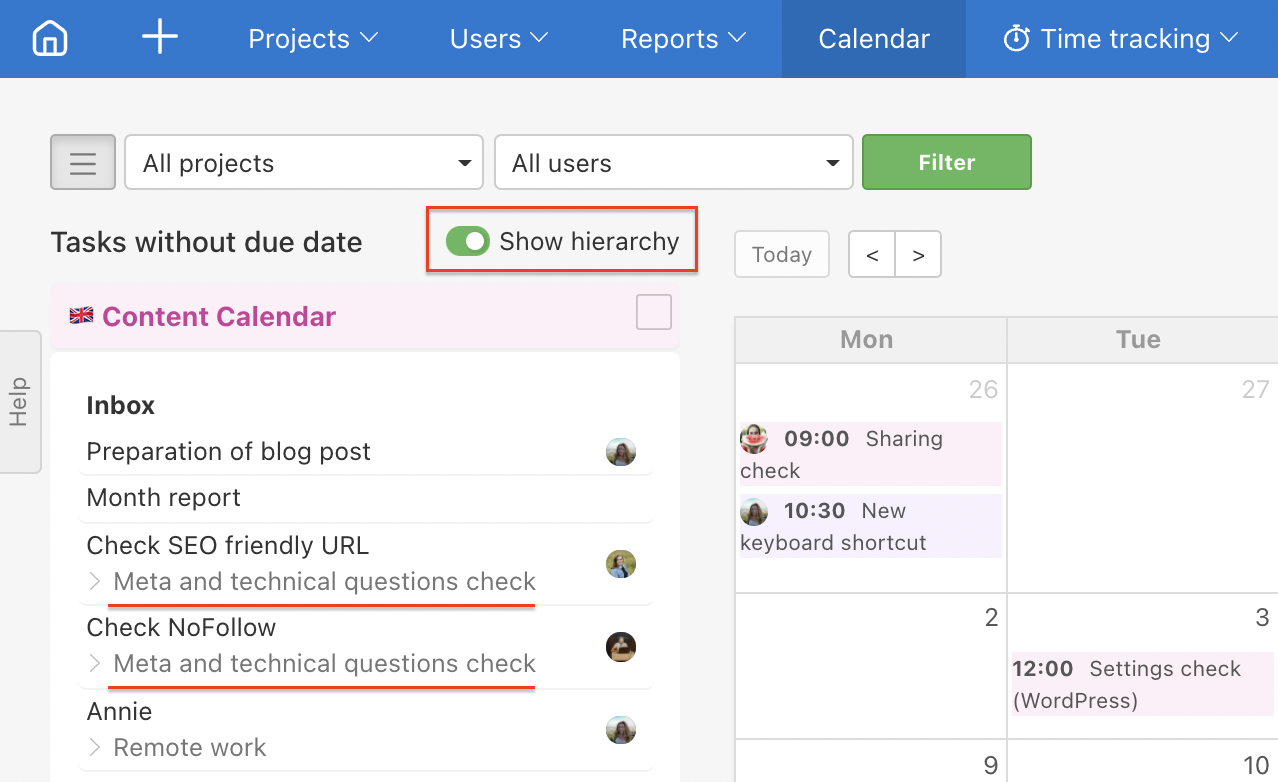 When switching on the hierarchy, the navigation for subtasks is displayed also in the Calendar area. Place mouse over a subtask and see the parent task.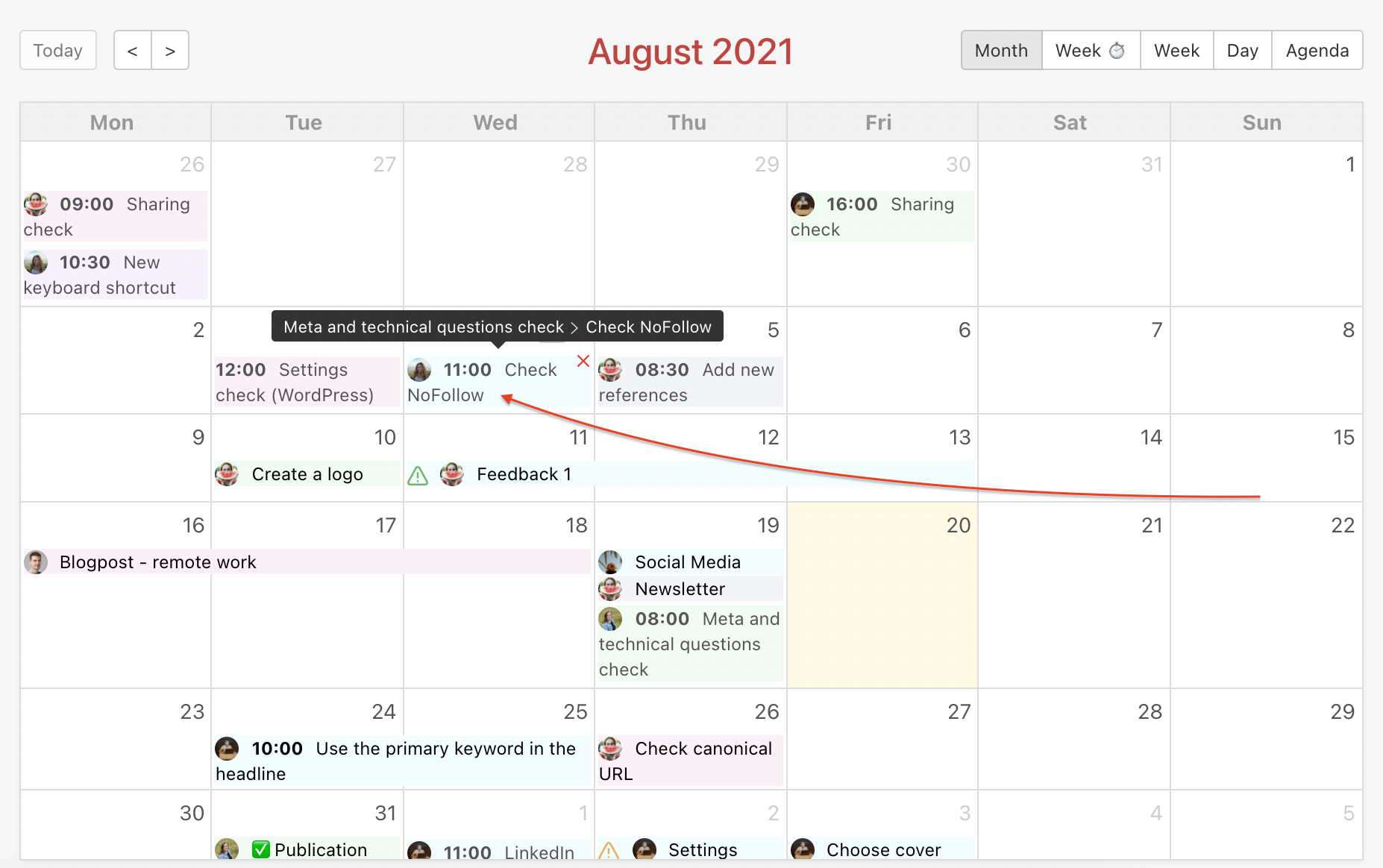 Display parent To-Do list or Project
We would recommend to enable To-Do list or Project view for even better orientation, where the sub/task belongs. The name is visible right in the calendar view.
You can select from:
To-Do list
Project
Weekend