Do you want to check out the tasks that you or your team have completed? You can get an overview of completed tasks in one of the following ways.
User's profile
Find section Completed tasks on user's profile. Click the user's avatar in the right corner or your avatar anywhere in Freelo. On the right is section Completed tasks and via All completed tasks you can check all user's finished subtasks and tasks.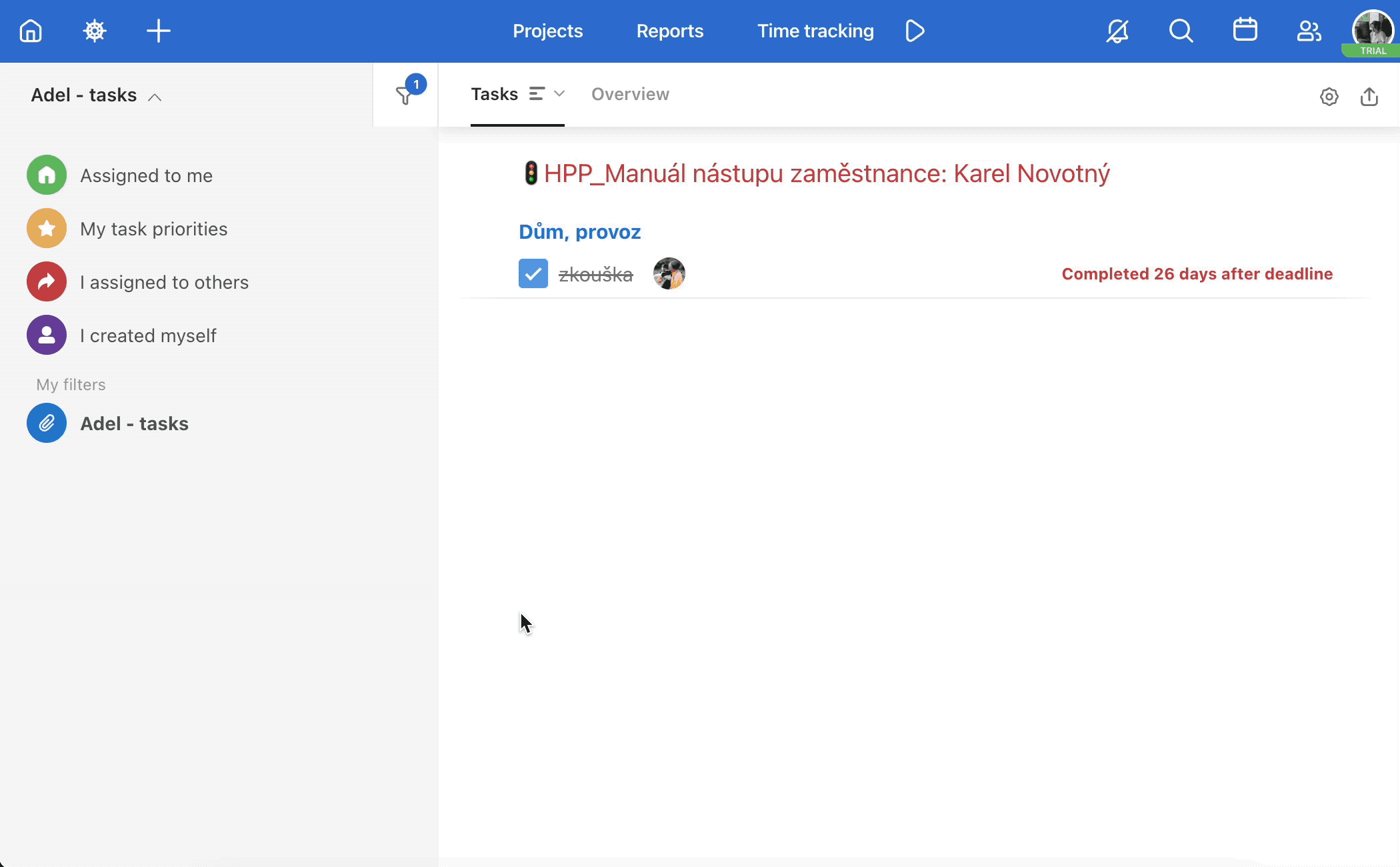 Reports
Click on the Reports tab in the blue bar on the top of the site and select the category Completed Tasks. If you want to see someone else's completed tasks go to the User Activities section in this tab and select the suitable filter. If you click on the user's avatar anywhere in Freelo, you will see their profile, including a list of completed tasks.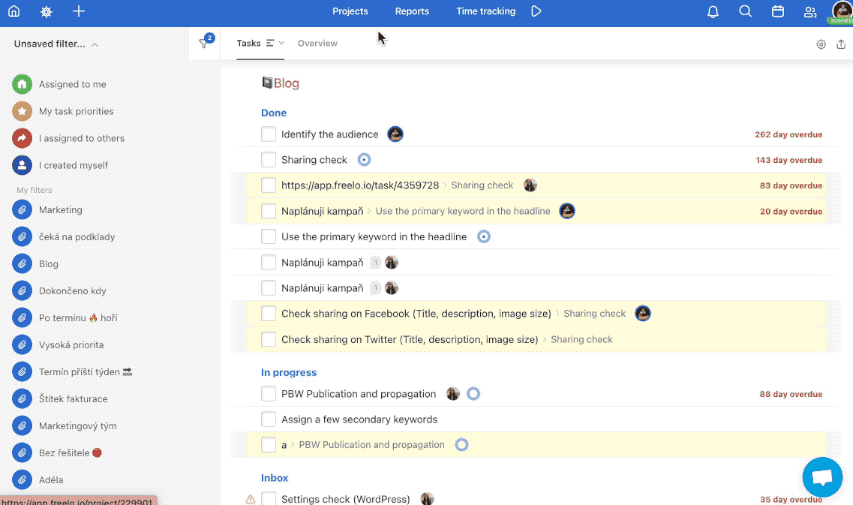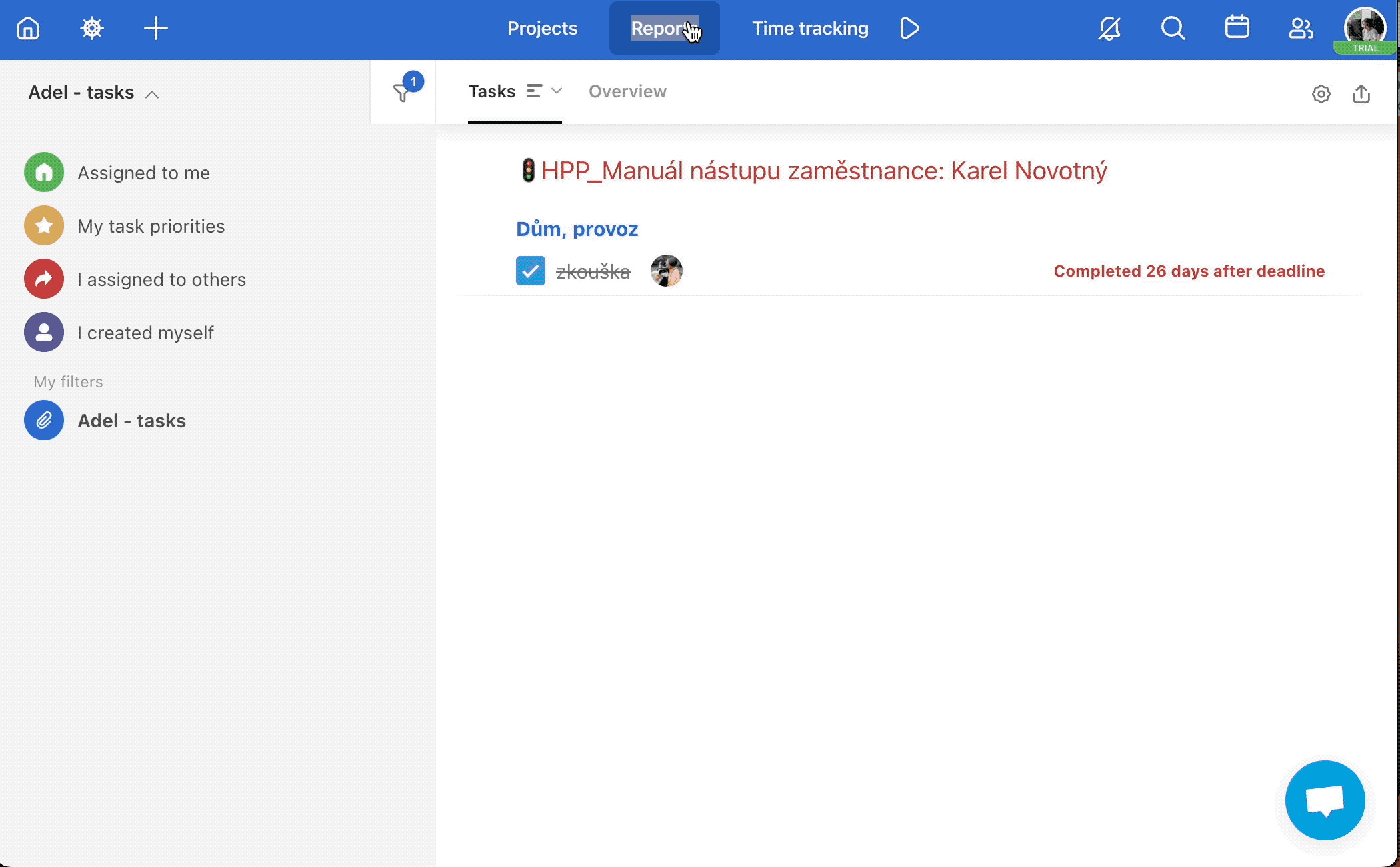 Dashboard
Another option is to use the Dashboard which is a general board of all the tasks across projects. Go to Dashboard via the house icon from anywhere in Freelo.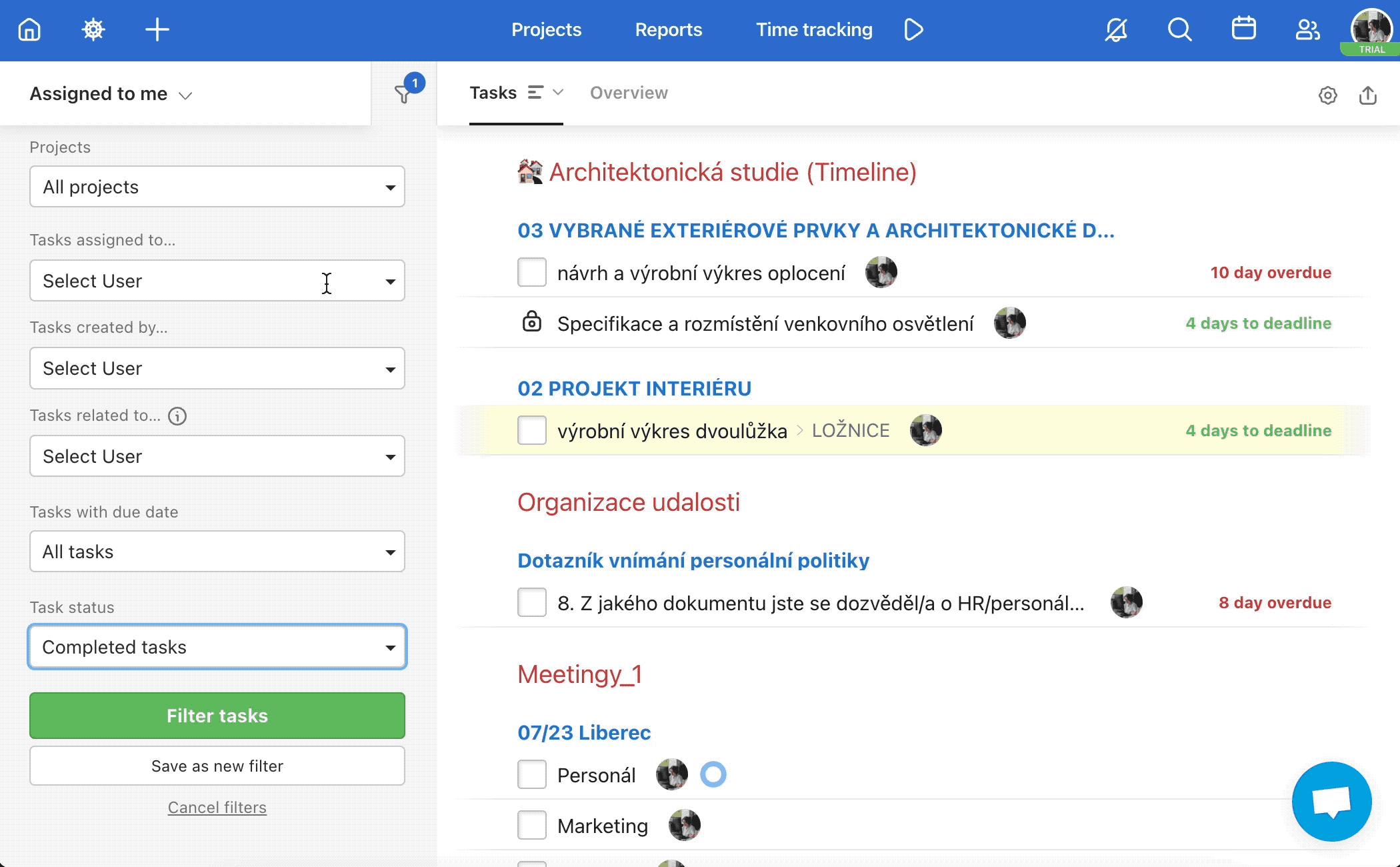 In the right menu are task filters. One of them is for Task status. You can choose Completed, Incomplete or both type of tasks.
We would recommend saving such a filter. There can be selected particular user, project or date of completion. Check how to work with filters on Dashboard.
Scroll down and click Filter tasks to activate the current filter or Save as new filter to create your own.