You can move each task within the To-Do list, between To-Do lists in one project or from one project to another.
Move within a To-Do list
Moving tasks within one To-Do list helps you to set the order. For example when you need the most important task at the top of the To-Do list.
Go to the project details. Drag the task, move it and drop where you want it.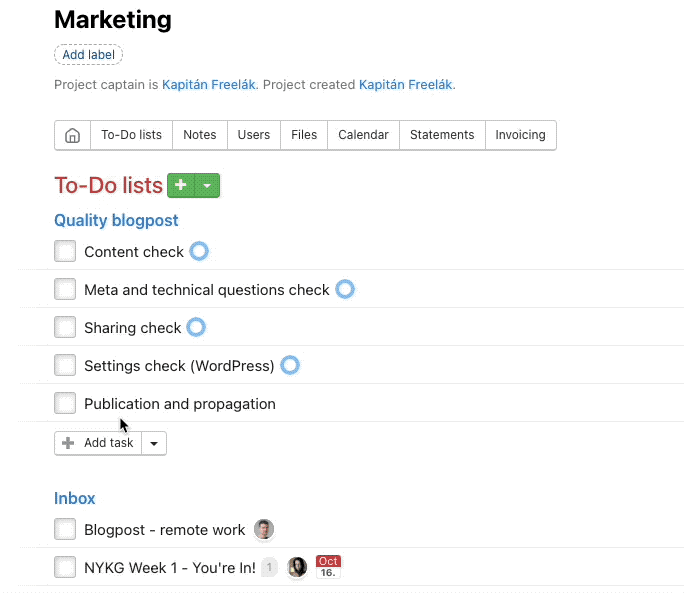 You can use a three-dot menu and sort the tasks regarding the priority or due date. It is also useful in kanban boards.
Move within one project
Each task can be moved via drag & drop from one To-Do list to another within one project. This is very useful when using the column view.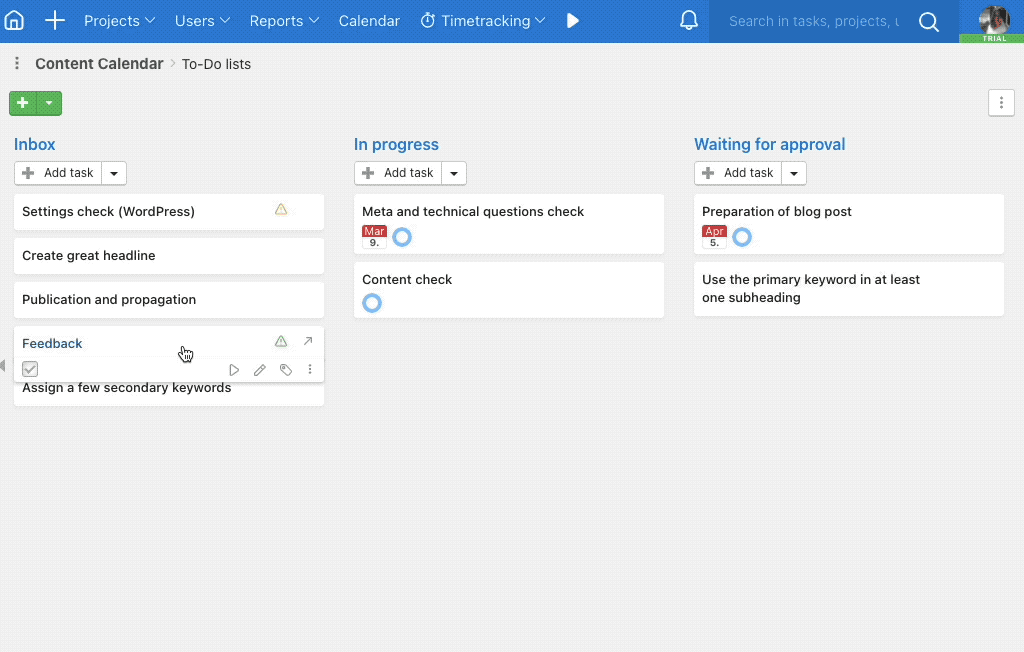 Move tasks between projects
Moving tasks between projects can be done via the three-dot menu on the right from the task name. Click Move task…  Same option is in task detail via the menu on the right > Move task…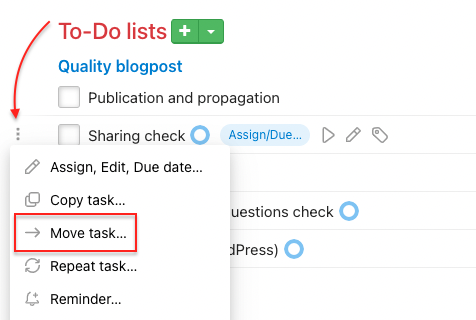 In the following window select project and To-Do list where you want to transfer the task. Confirm via Move task.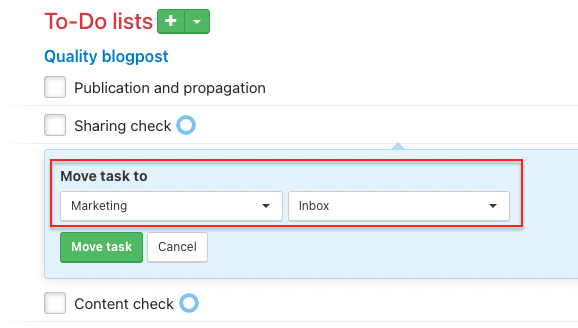 This can be used also when moving a task to a different To-Do list in the same project. Usually when you have too many tasks and the feature drag&drop is not comfortable.