You might want to systematically order your tasks in one To-Do list. In particular To-Do lists you can setup the tasks order according to:
Task priority
By the oldest tasks
By the newest tasks
Alphabetically in ascending order
Alphabetically in descending order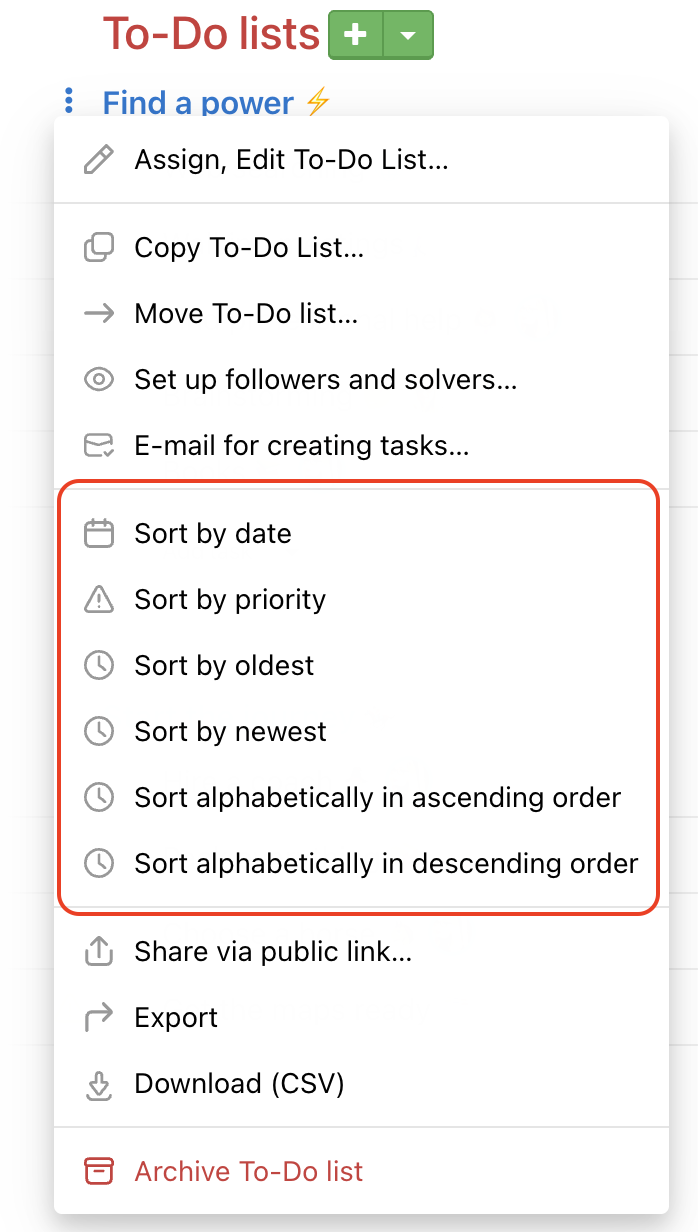 Go to project detail and in particular To-Do list find three-dot menu next to the To-Do list name. There is a section where you can choose the order.
It can be set for one To-Do list at the time.