In some projects you might need to check the tasks regarding the fulfillment status. There are several ways how to mark percentage fulfillment, although the feature itself Freelo does not have.
Task labels
Thanks to the task labels such as Done 10 %, Done 50 % or Done 90% you can have an overview of the tasks status. Tasks with labels can be filtered across the projects.
Labels are visible on Dashboard, project detail and in task detail. The same way works for subtasks as well.

Fulfillment percentage in subtasks
When you have subtasks in a task there is always the percentage indicator of completed subtasks.
In case you have 6 subtasks and 3 of them are completed then the indicator will show 50 % percentage fulfillment.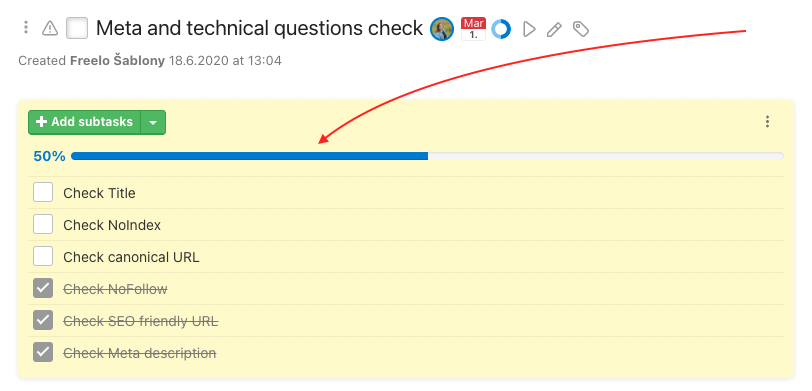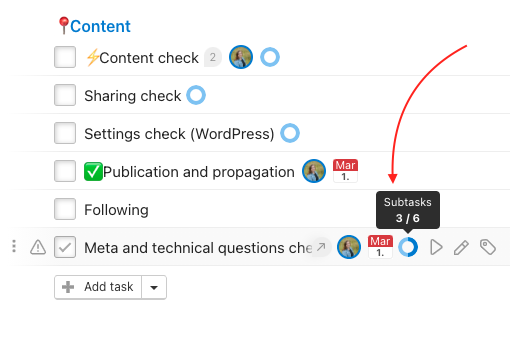 To-Do lists sort by percentage
The last option is to sort the To-Do lists by the percentage of task fulfillment. Maybe you already know the kanban view where To-Do lists are sorted by task status (Inbox, In progress, Done etc.) and this is very similar.
Name the To-Do lists regarding the percentage fulfillment of the task. It will be more clear if you add colorful emojis to divide the columns.