There are few ways to create new subtasks in particular tasks. In case you want to know all details about subtasks and their features check smart subtasks with deadlines.
When to use subtasks?
Subtasks come in handy in following cases:
The task has a process where you want to ensure the proper completion of all its parts.
In case you want to copy the task with subtasks and use it in other projects in the future.
It is a regular and repeated activity.
If you want to divide the work between more users.
In case you want to use the task again – create a template.
How to create subtasks
1. When creating a new task
How to create a new task is in another article so you might want to check it. In form click on Add subtasks… and type one subtask per line, then click Save.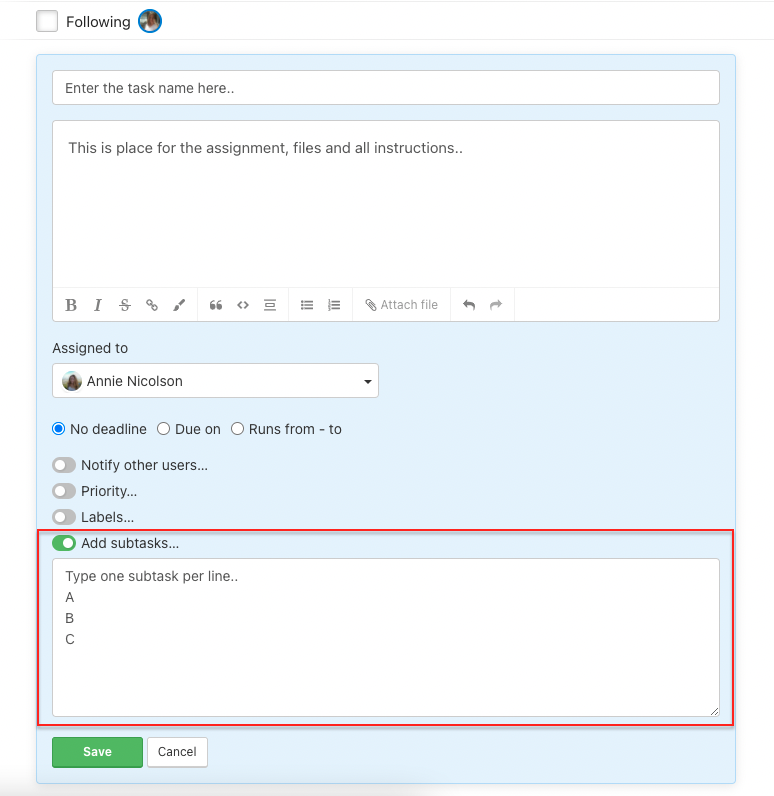 2. On task detail
In case you have an existing task in Freelo and want to add a list of subtasks, click the task name and go to the details of the task. Click the green button Add subtasks.
In the following form type particular subtasks – one subtask per line. Confirm via Add subtasks.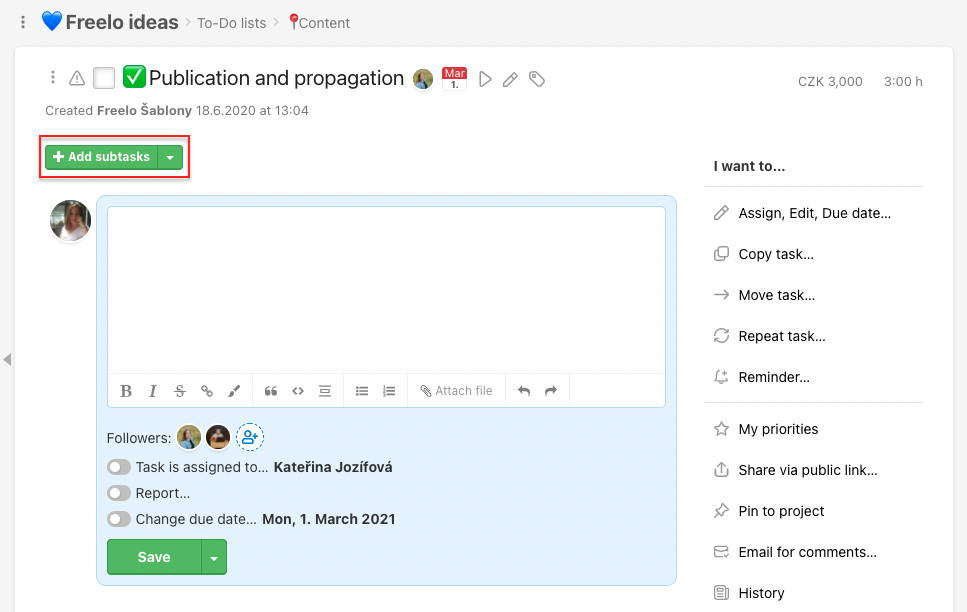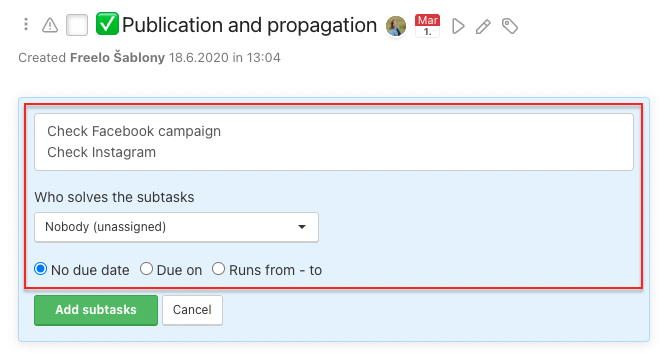 3. In modal window of the task
Modal of the task (pop-up window with task details) appears via keyboard shortcut mouse over the task + Q or bubble icon on the right from the task name. The modal window saves you couple of clicks and also you do not leave the current page.
Add subtasks as in previous steps – via the green button Add subtasks.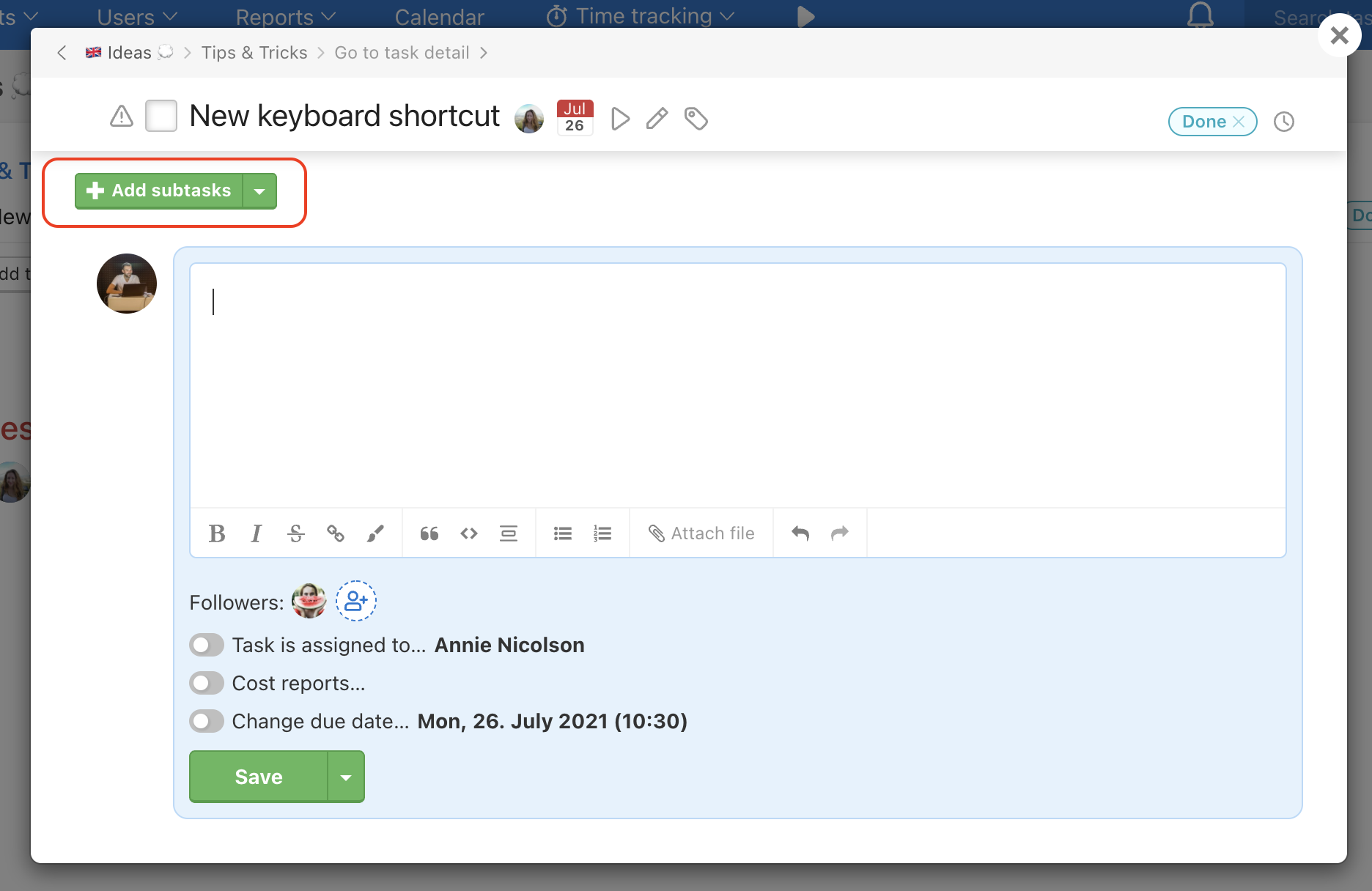 Close the modal window via Esc, cross the icon at the top right corner or click anywhere out of the window.
4. From a template
In case you have some project templates you can create a list of subtasks from them. Go to subtask detail and next to Add subtask click the arrow icon. Click Add subtasks from the template…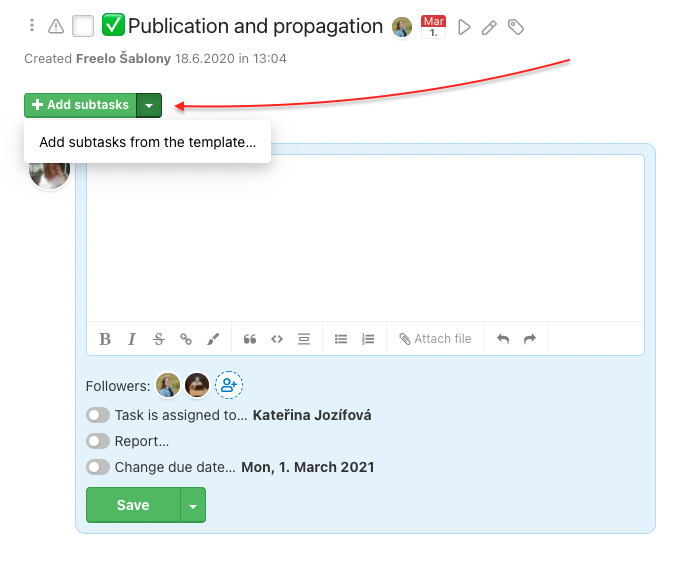 In the following window select a particular list of subtasks that you want to add. Click the grey arrow and choose from the list. Confirm via Paste selected Subtasks.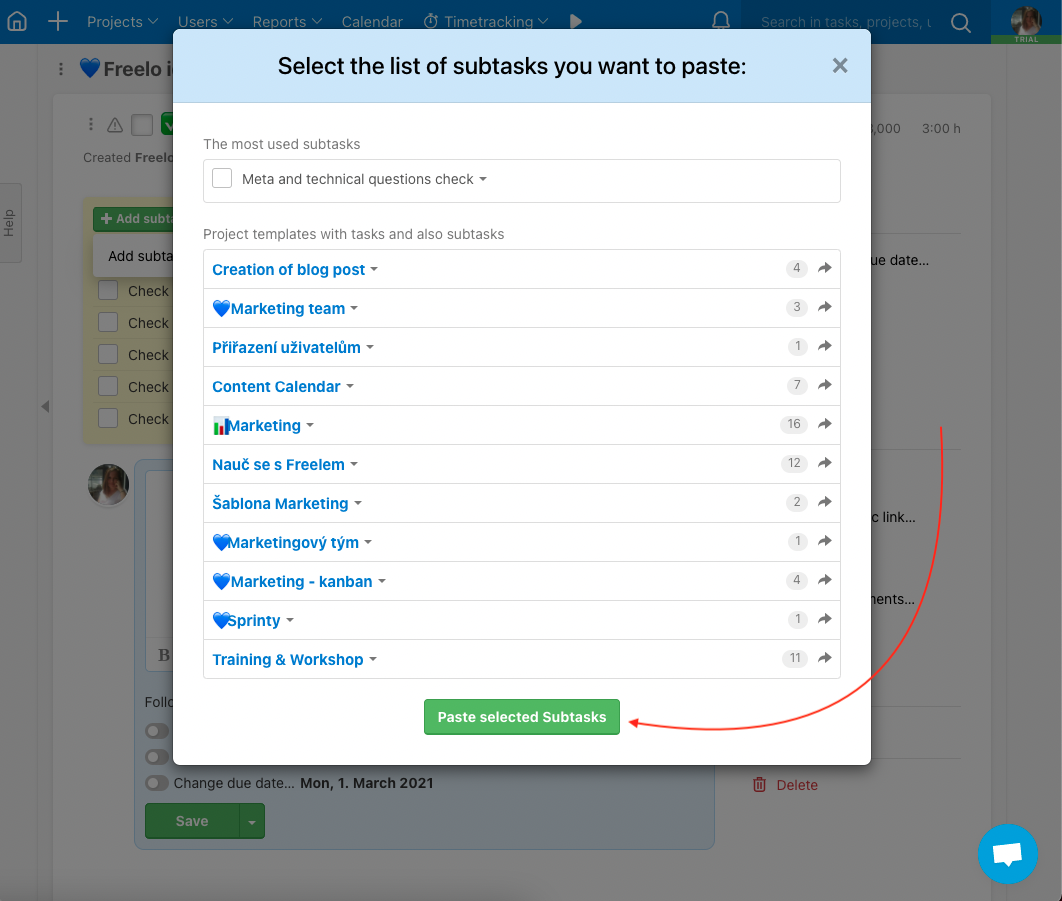 How to assign a solver
Assign particular subtasks to solvers so the team can cooperate. Set up the solver via the figure icon on the left from the task name.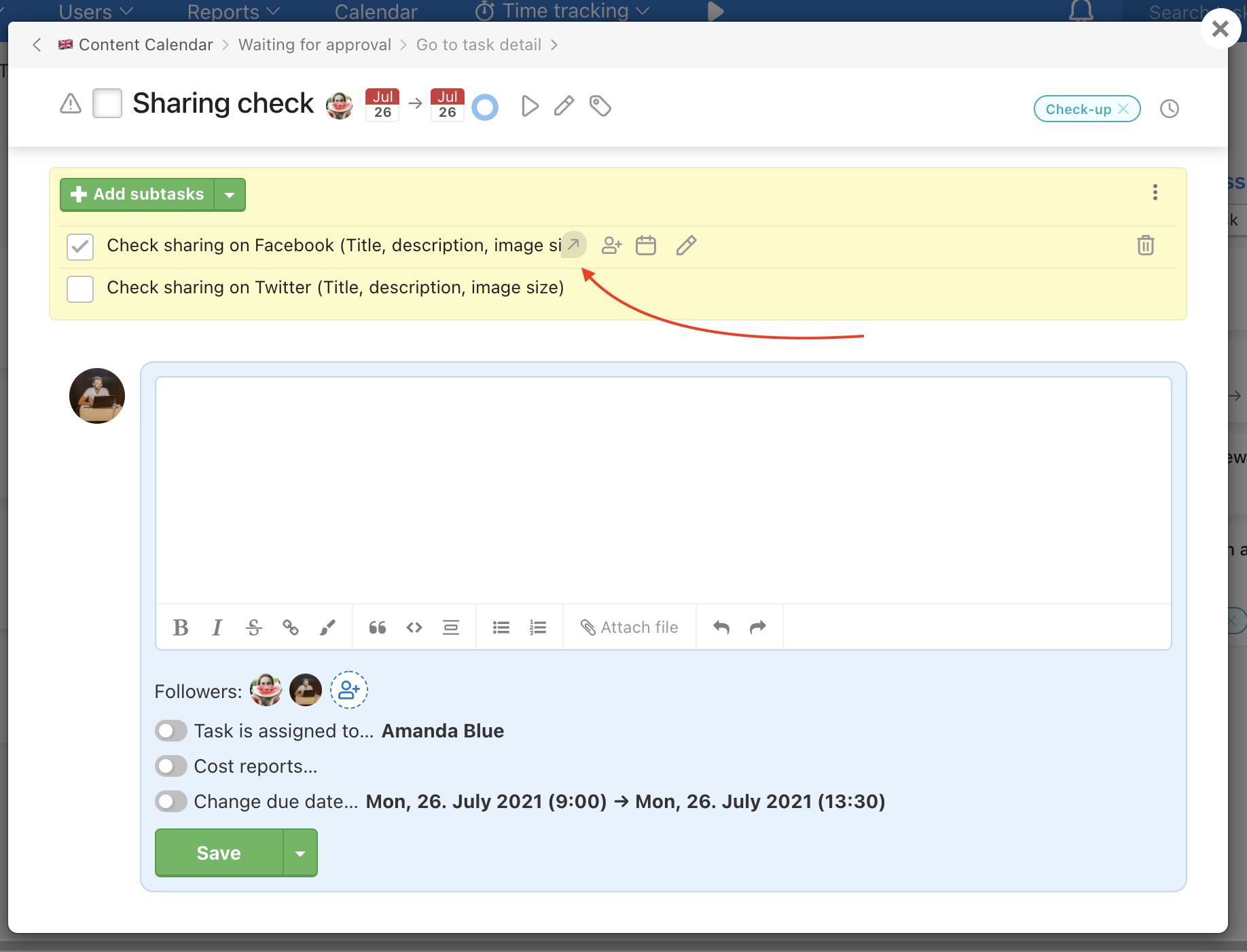 Do you need to split the work for more solvers? Subtasks are great way. Type names of your colleagues as subtask's name and assign them to more users.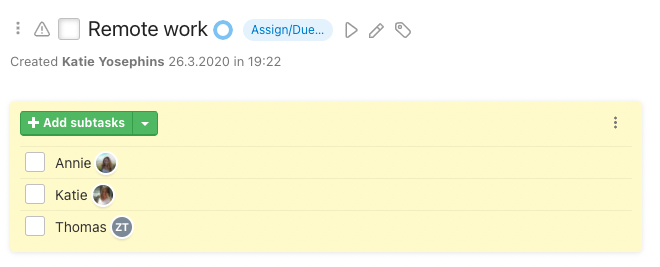 Multiple subtask assignment
Do you have a list of subtasks that will solve one person? In detail of the task you can assign the subtasks to one solver in bulk when adding subtasks.
Click the green button Add subtasks and type subtasks for one solver. In the section Who solves the subtasks choose a solver for all entered subtasks.