Thanks to the Latest project activities, you can take a look at news in projects. There are 3 sections where you can check project actions.
Now you can filter by activity type, users or projects.
Overview of Activities
We have created whole new section for all activities in project. There are many ways to filter. Go to Reports in upper blue bar > Activities.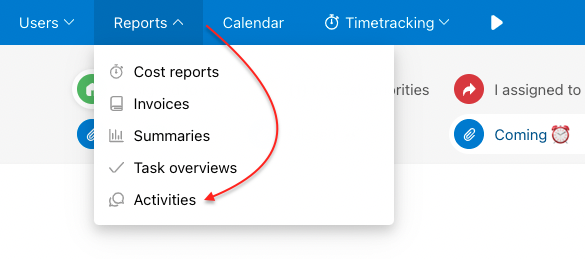 In the upper part are filters that help you to have the exact list of activities you need. You can filter according to:
Type of activity – many options (changes/edits, new tasks, notes, assignment etc.) The filter is extensive and includes all kinds of activities – from tasks assigning to created public links.
User – who did the activity. It can be useful for tracking the completed tasks and subtasks by particular user to find out what he/she was working on recently.
Project – activities regarding particular project. If you are interested in the latest activity only for one/more particular projects.
Time period – newest, oldest. Sort the activities.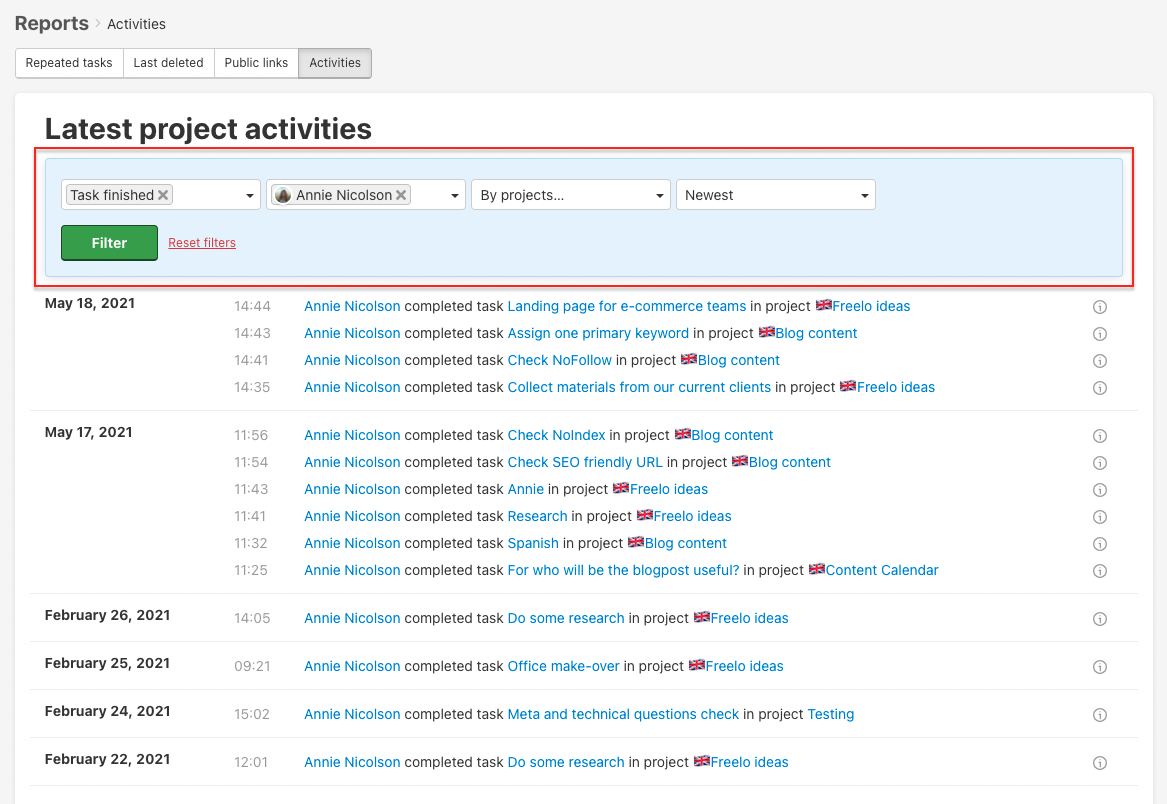 Recent activities on Dashboard
Go to main page alias Dashboard and scroll down, find section Recent activities.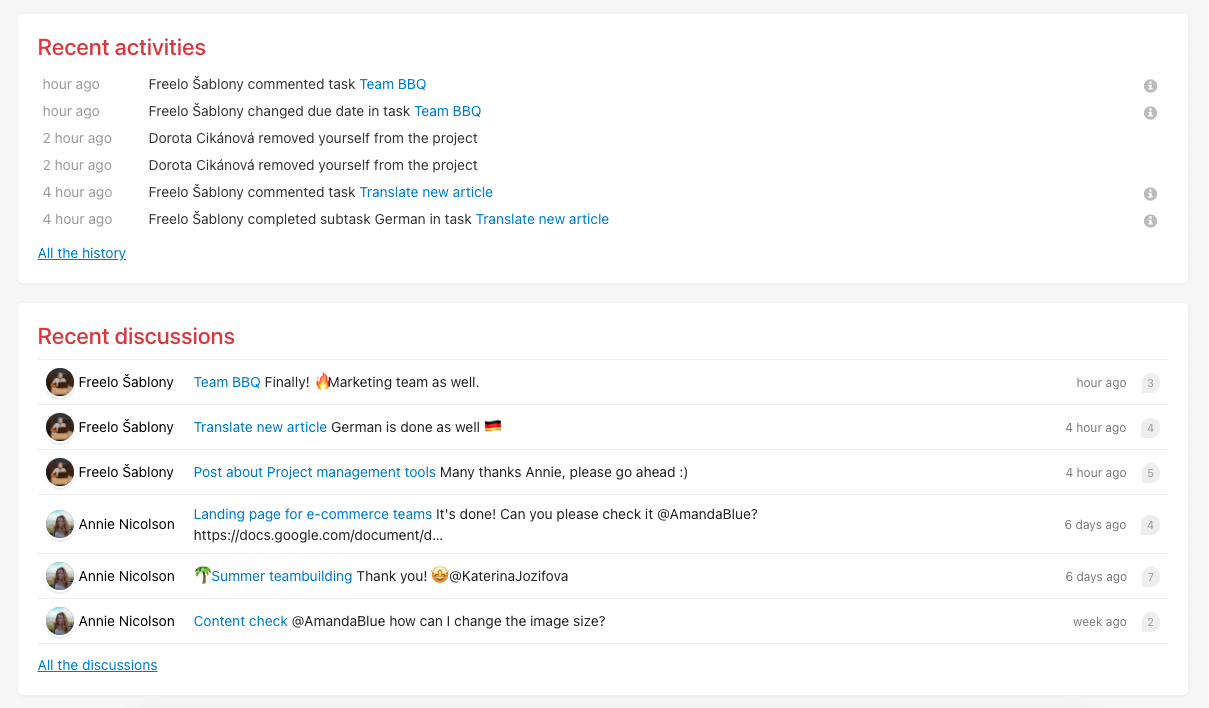 On Dashboard are just the most recent activities on projects where you are invited or Recent discussions. Click the red title Recent activities and there is report mentioned above Latest project activities.
Recent activities in project
Very similar section of recent activities is in each project. The section Recent activities needs to be set as visible in project sections first.

When you click the Recent activities or All the history, there is report of all project activities.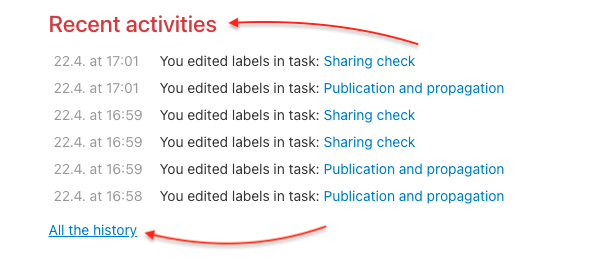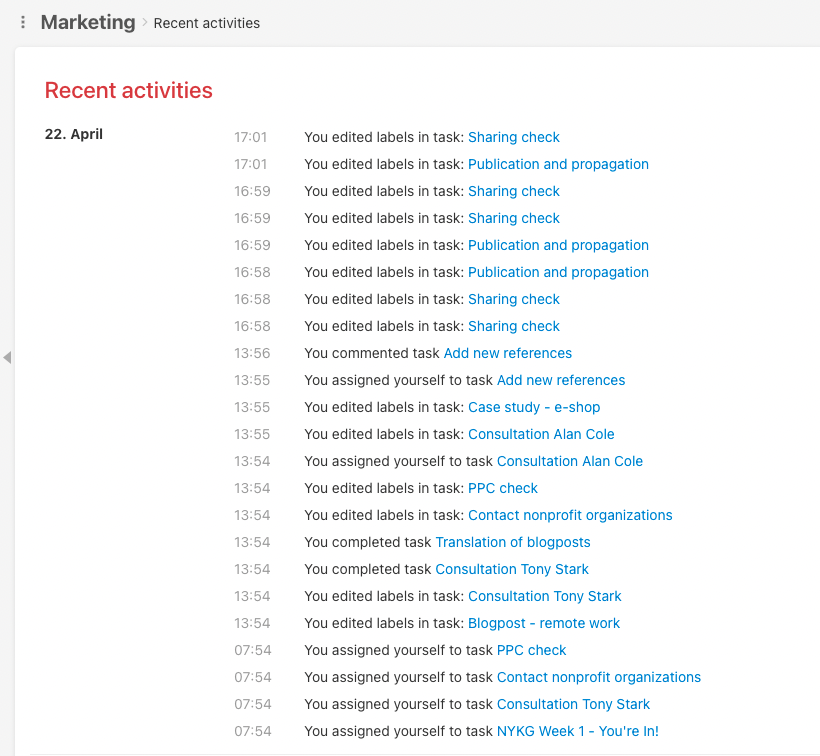 Sensible examples
These examples are from filters in Activities in section Reports.
Completed sub/tasks by users
Activity type: Task finished, Subtask finished
Users: Annie Nicolson, Caroline Parsley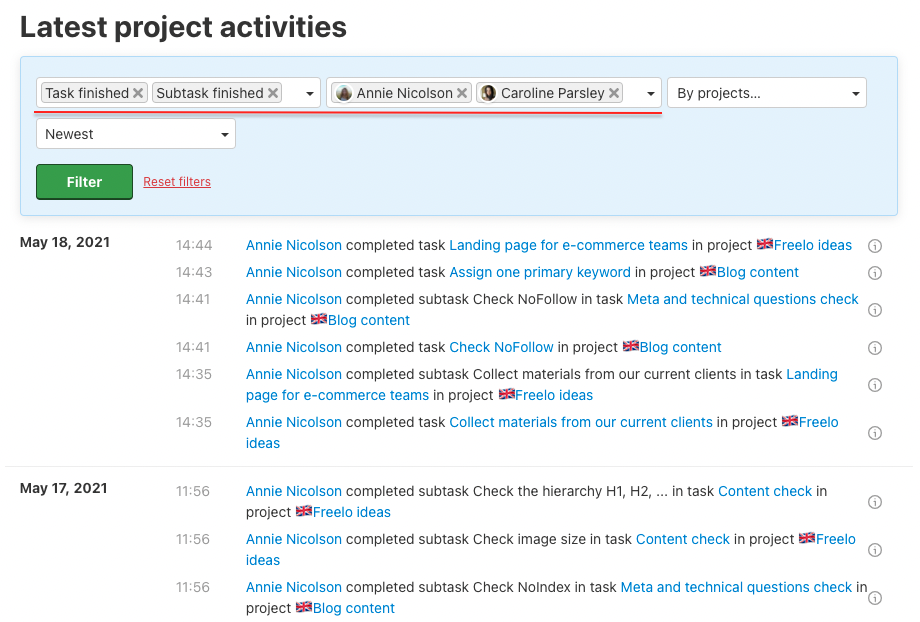 Due date edited in the project
Activity type: Due day edited, Subtask due date edited
Project: Content calendar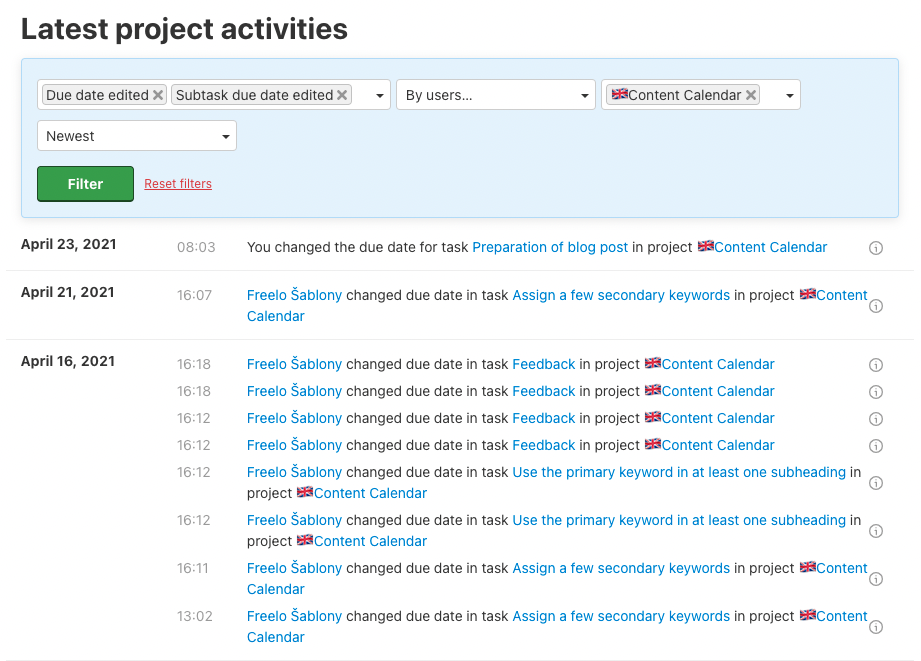 New tasks