The main space for user communication in Freelo is undoubtedly the Discussion. For this reason, it is important for us to make it as comfortable as possible for everyone to use. This is why we have also taught the Discussion to record screen and voice messages.
Voice messages
If you need to quickly describe a task, or give a more complex answer and you don't have time to write a long comment, our voice messages can help. These allow you to simply attach a recording with a few clicks to explain everything verbally.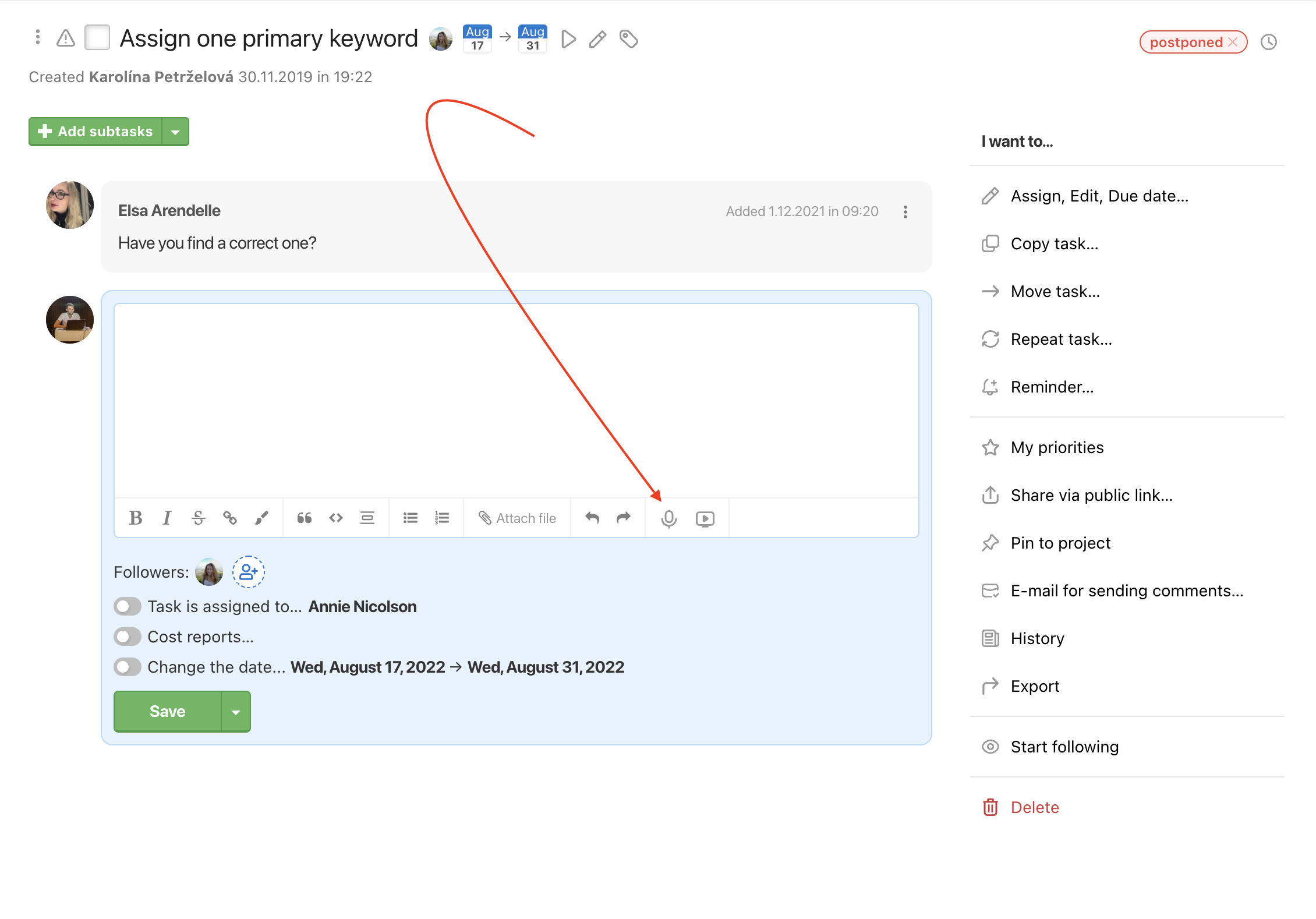 Screen recording
Sometimes a picture is worth a thousand words. Showing something in a visual way can save a lot of time compared to writing it out at length. When you and a colleague aren't sitting next to each other in the office, screen recording can be a useful tool.
You can find this feature here: