It often happens that the users test Freelo in the 14-day trial and start several projects, but are unable to work on them once the trial ends, since they exceeded the limit of active projects. Therefore, the team leader decides to subscribe to a plan in which you can have more than three active projects on one account.
But what about the projects that are already up and running on other accounts? All their owners need to do is to transfer them under the paid account. That way the projects will be owned by one account that will manage them. The rest of the team will continue to work under the free plan.
Project transfer is helpful when:
Your testing version (Trial) runs out and your projects exceed the maximum amount of active project in the Free plan (3 active projects)
You are leaving the team/the company
You want to use Freelo under a different account (i.e. the company e-mail address has changed)
How to transfer projects
Transfer the projects via the section Projects in the top blue menu > All projects > Project transfers.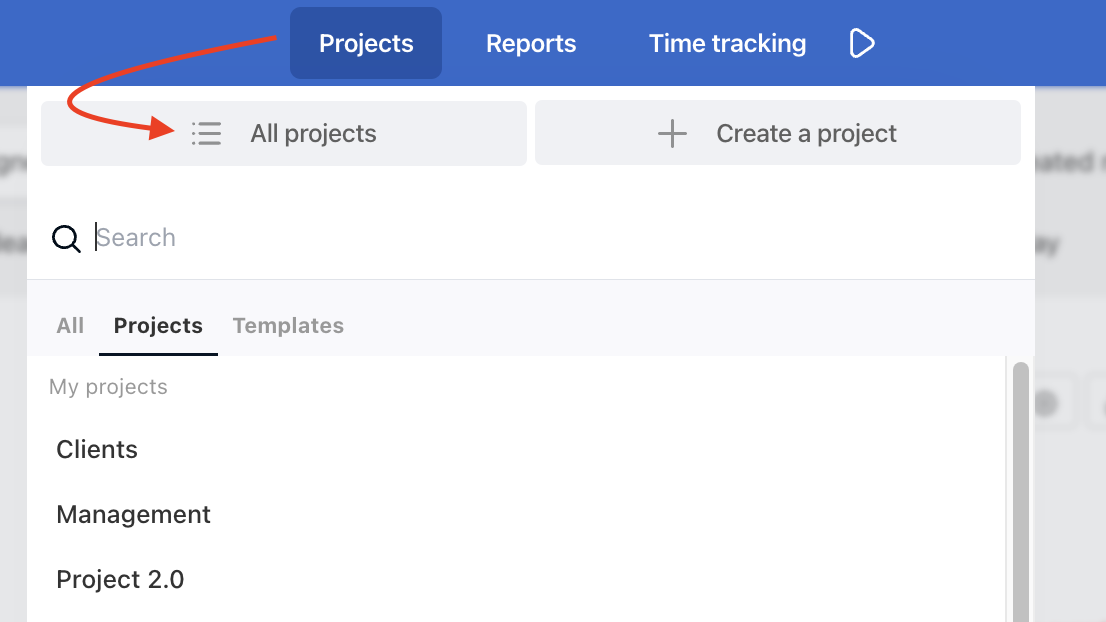 In the following step you select whether you transfer your project to another user or request project to be transferred from another user.

Transfer the project to another user
Projects can be transferred to a new owner in bulk. Click on the arrow next to Add a project > Transfer to user.
Choose option Transfer to user and select all projects you want to move and the new owner. Confirm via Transfer selected projects.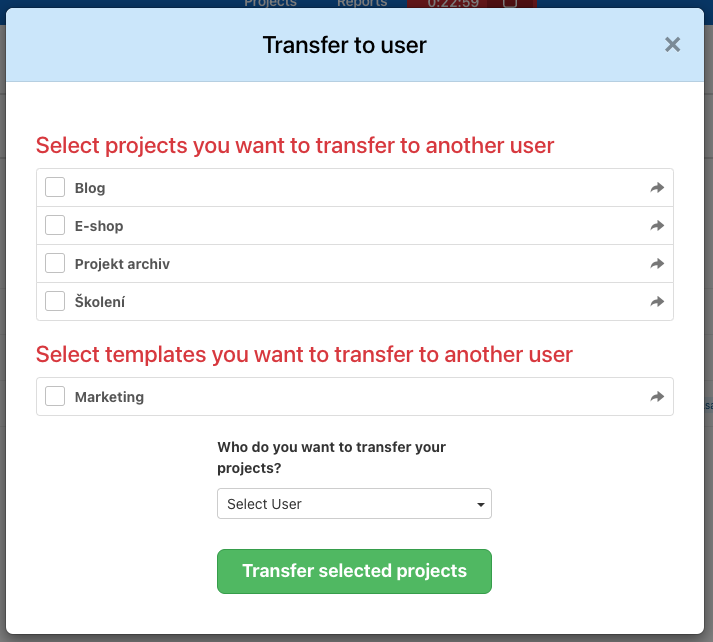 In the section All projects you can see the transfer requests at the top. In case you accidentally chose an incorrect project or user, you can cancel the transfer. Click red Cancel button or three-dot menu > Reject all requests to cancel all requested transfers.

Confirmation by the new project owner
The future project owner has to accept your transferred projects. The new owner will receive a  notification, that will redirect the user to the Projects section to confirm the change.

The new owner can Confirm or Reject projects transfer.

In case the transfer is refused, the original owner remains and will receive a notification about the request cancelation.

Request the project from another user
You can request a user to transfer a project to you. Go to the section Projects > All projects > click on the arrow next to Add a project > Request from users.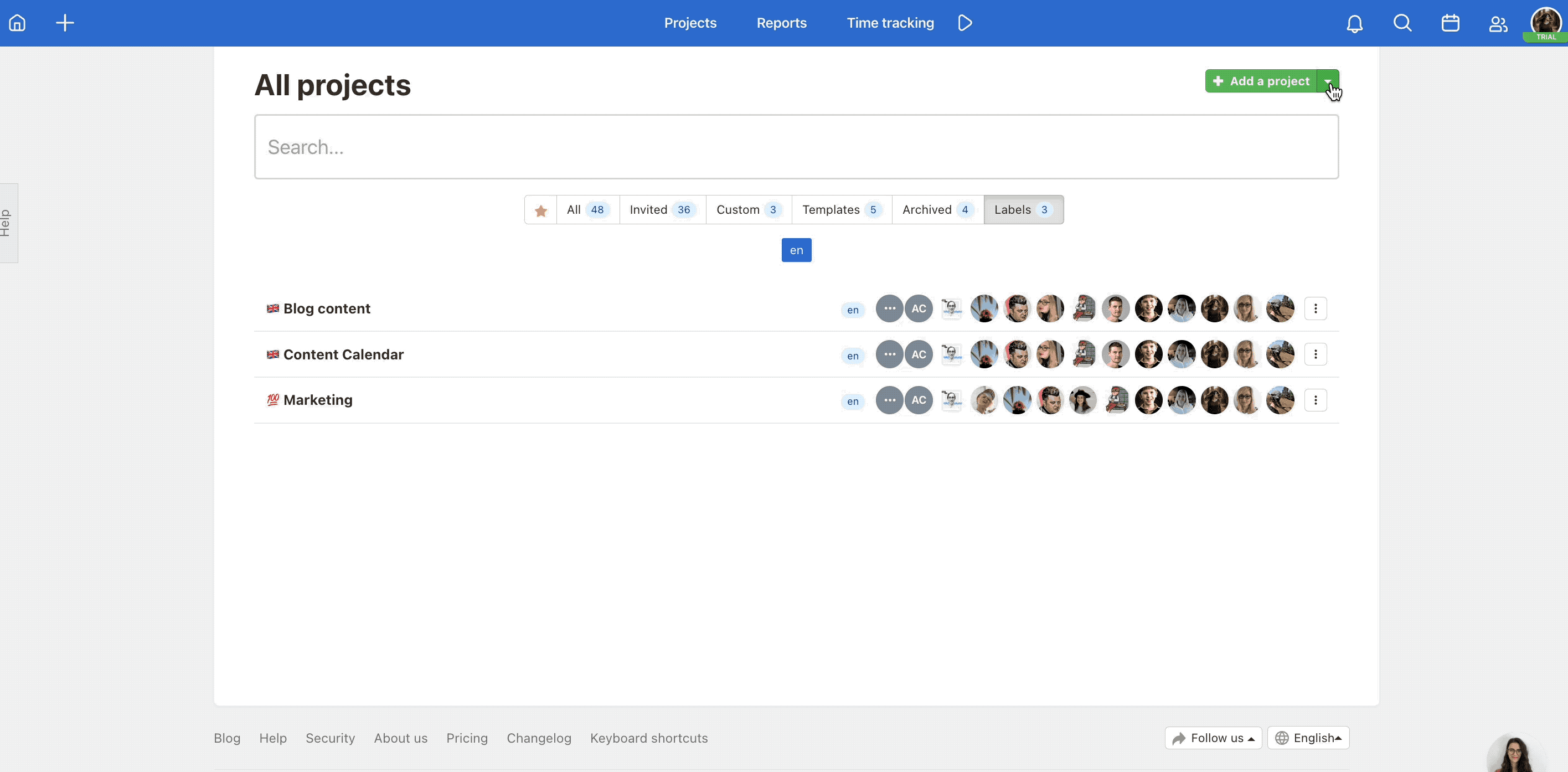 In the following window, select projects you want to own. Confirm via Request project transfer. The current project owner will receive a notification and can either Confirm or Reject the transfer. You will be notified about their decision either way.

In case the original owner confirms the transfer, the project will appear in your own projects.
The transfer of the project will solve:
The project owner/captain is changed.
Invited users are moved under the new owner account.
The amount of active projects on the original owner's account is lower.