An archived project does not count into your project limit (active projects).
You can have an unlimited number of archived projects.
Archived projects can be accessed by captain and any of the invited users.
You can activate your own archived project anytime and start working on it again.
You cannot edit an archived project. In order to make changes such as add tasks, comment or edit notes in the archived project, you have to make it active again.
Project can be archived by its owner (Captain) and Admin only.
How to archive the project
You can archive your own projects or projects where you are the Admin.
Archive project as a Captain
This way is for projects that you own. Go to section Projects in the upper blue bar > All projects. In the three dot menu on the right click Archive project.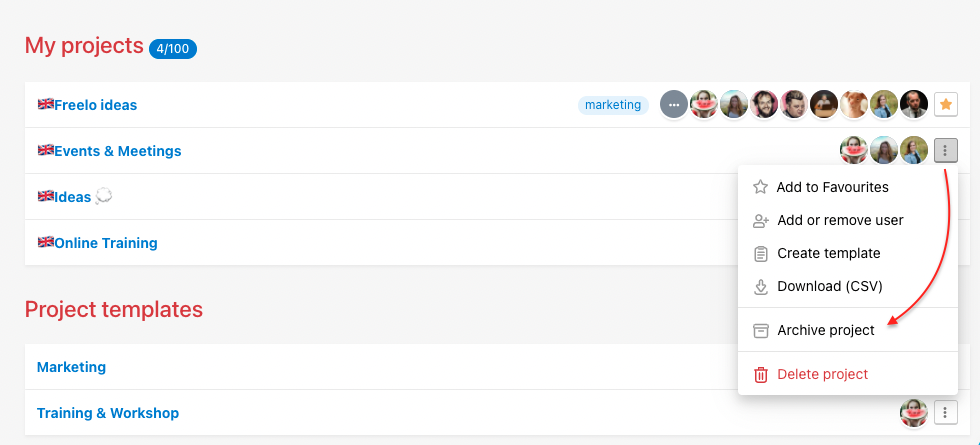 As a project captain you can also delete a project. No one else can do that.
Archive project as Admin
Go to the project detail and on the right is the setting icon > click Archive project.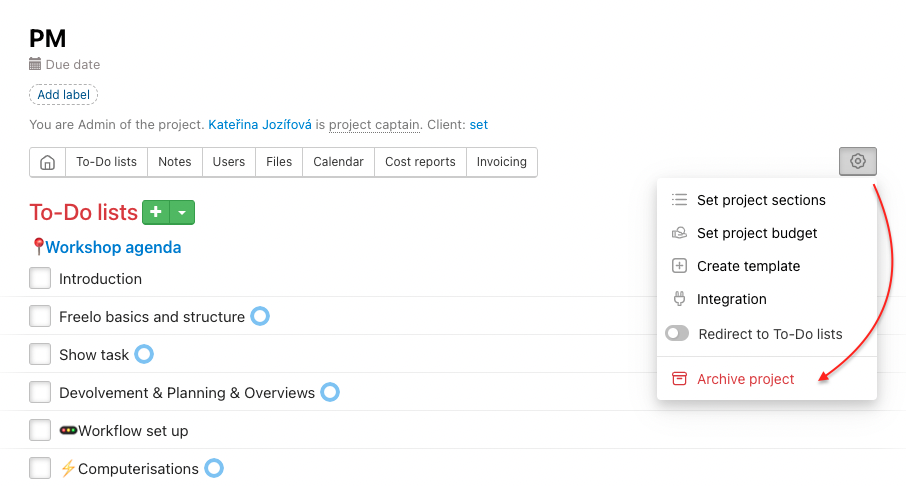 How to restore the project
All projects that you own and have been archived are in the section Archived projects in All projects.
You can filter just the archived projects in the left menu. Then click the three dot menu > Restore.

When you go to the archived project detail, there are all tasks, discussions, reports etc. In the orange upper bar you can Restore the project or Delete it completely.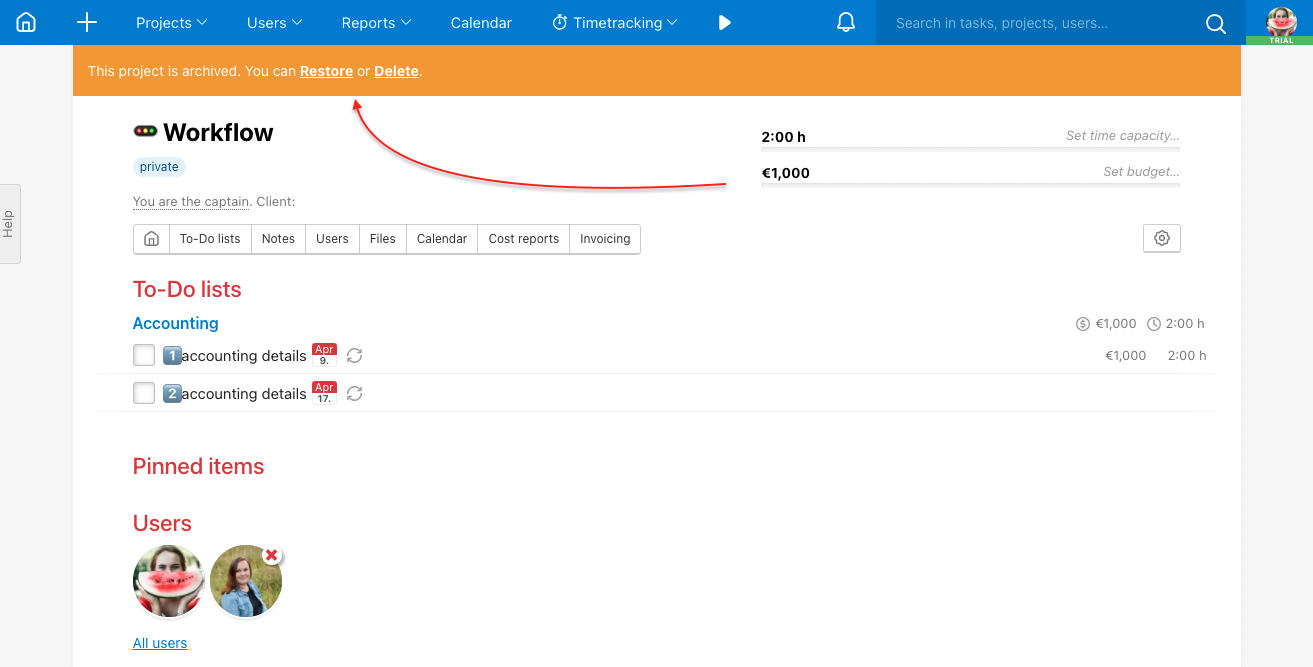 How to remove yourself from archived project
You can't restore an archived project you've been invited to. However, you can remove yourself from such a project. You can do this on the All Projects page via the three-dot menu on the right side of the project row.

Alternatively, you can remove yourself from the project on its detail by clicking on the yellow bar.
Why archive the project
In order to keep order in your projects, it is better to archive those you are not working on at the moment. Inactive archived projects can be restored anytime.