From one Freelo account, you can co-work with different companies or external teams. Just divide the work between more projects and invite particular users. Your account is linked to the e-mail address that you signed up with.
In case you want to work from two different accounts you always need to log out and sign up with the other e-mail. You cannot work in two accounts at the same time in one web browser because it remembers your login. Your other account can be signed in via incognito mode – so you can work in both accounts at once.
Typical use-cases:
You want to separate your work and private tasks.
You have two e-mail domains related to a particular company and want to keep them apart.
One PC is used by more people at work – everyone has their own Freelo account.
Switch via Google Chrome profile
The easiest way to switch between multiple Freelo accounts is when using profiles in the Google Chrome browser. You can create multiple profiles and each of them is related to the particular (not only) Freelo account. Google Chrome profile remembers your logins.
In both profiles, you are signed up at all times. When you keep open multiple browser windows you achieve two or more Freelo logins at once.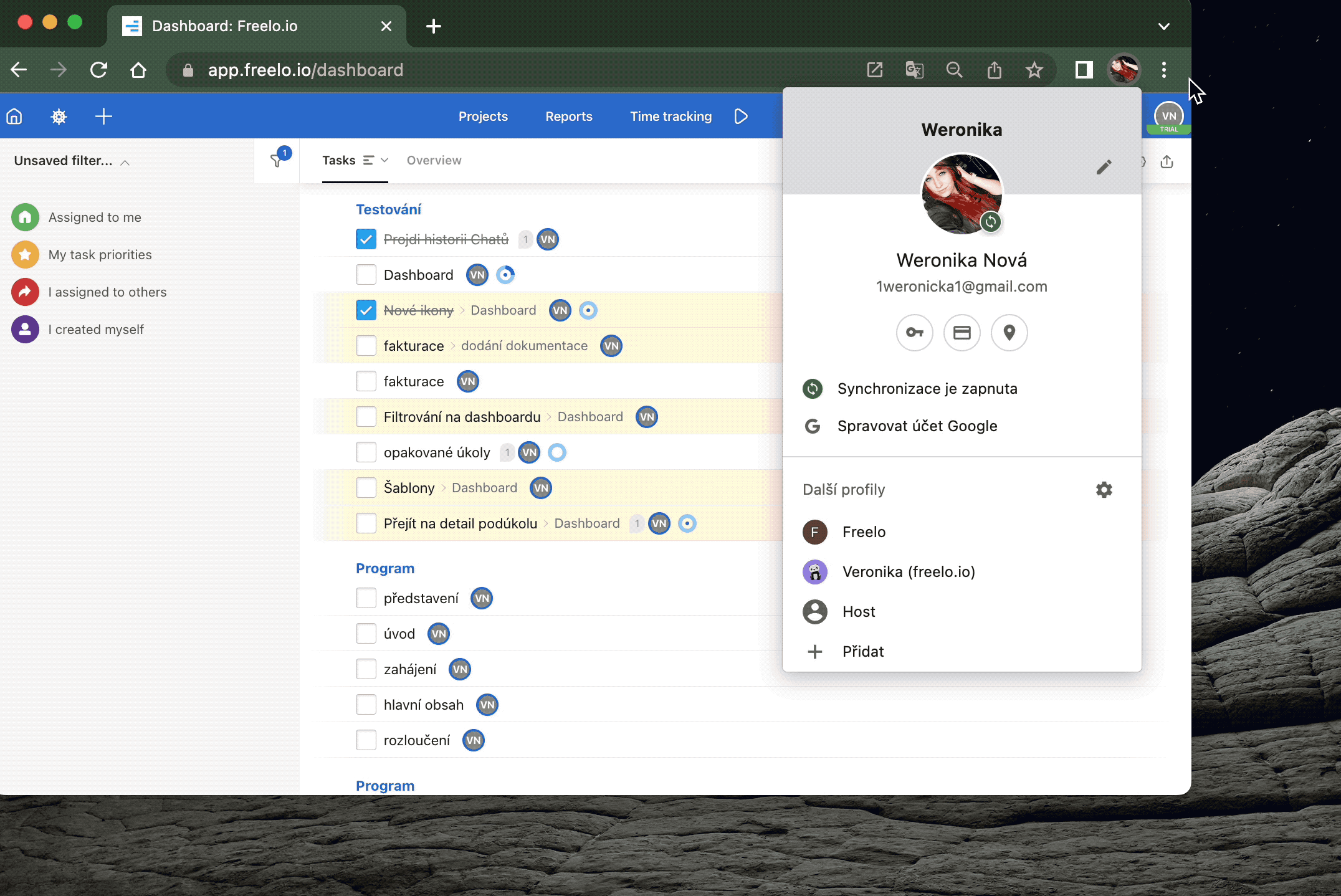 Log out from Freelo
If you are already using Freelo with a different email, first log out from account A. Click on the avatar in the top right corner and select the "Logout" option from the menu.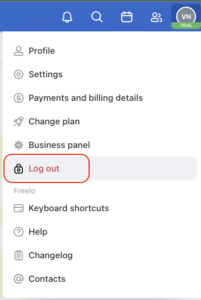 Sign in to your other account with your other e-mail and password. Also at this point, you can use your e-mail notifications that redirect you to the Sign in page for account B.
Confirm Registration
In the sign-up form enter your e-mail address and confirm via Try for Free. You can also click on Start Free in the right corner of the page.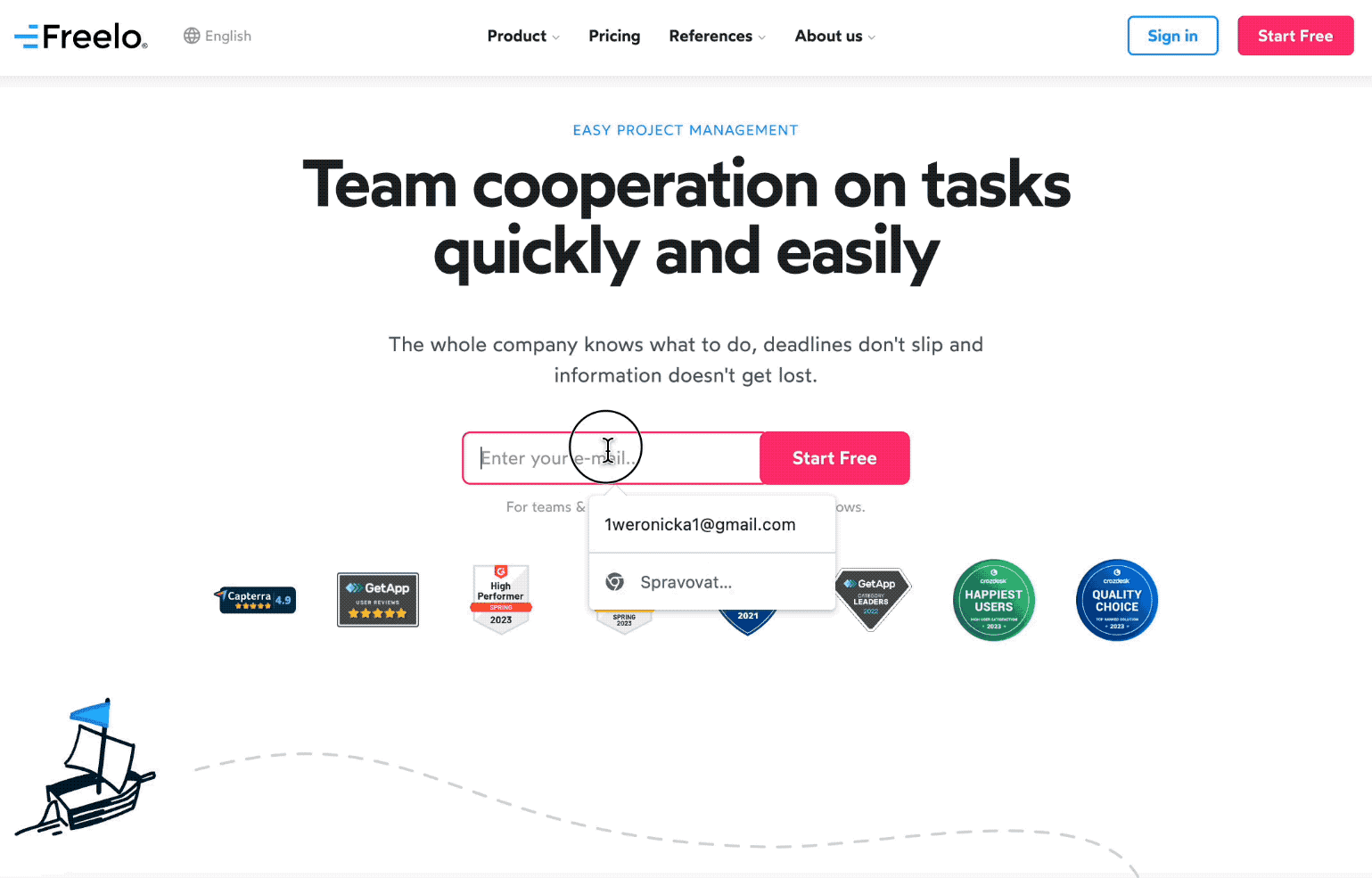 We will send you the confirmation e-mail to the entered address.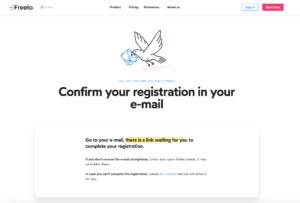 If you are logged out from your existing Freelo account you will be redirected to your new account from the e-mail. Confirm by Let's Go!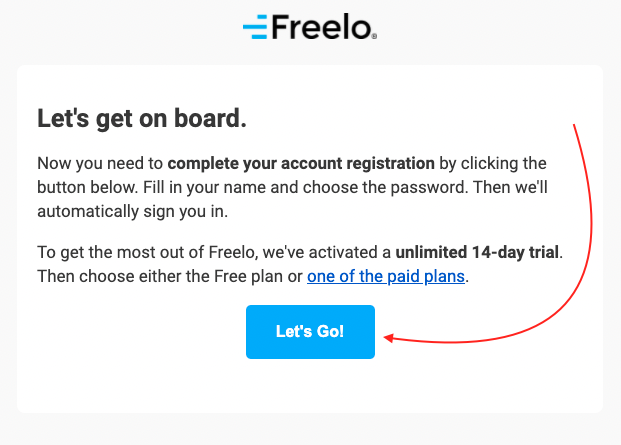 Next, fill out the form and enter personal details such as name and surname that your coworkers will see. Set up your password. We highly recommend using 2FA authentication. Other details are optional.
Confirm the registration via Create Account.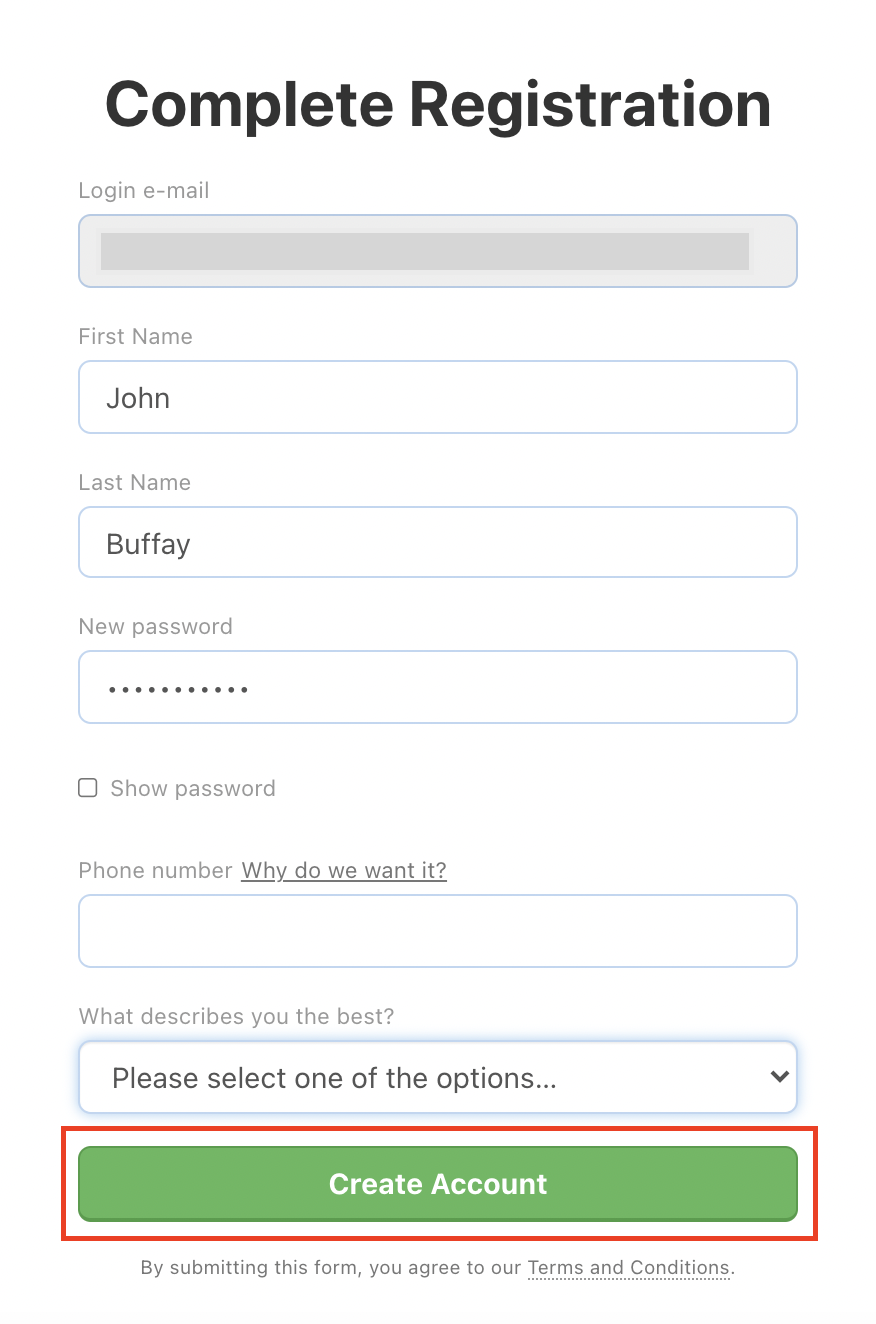 There we go! Your new account is ready. You can create a new project directly or continue via I want to create a project later.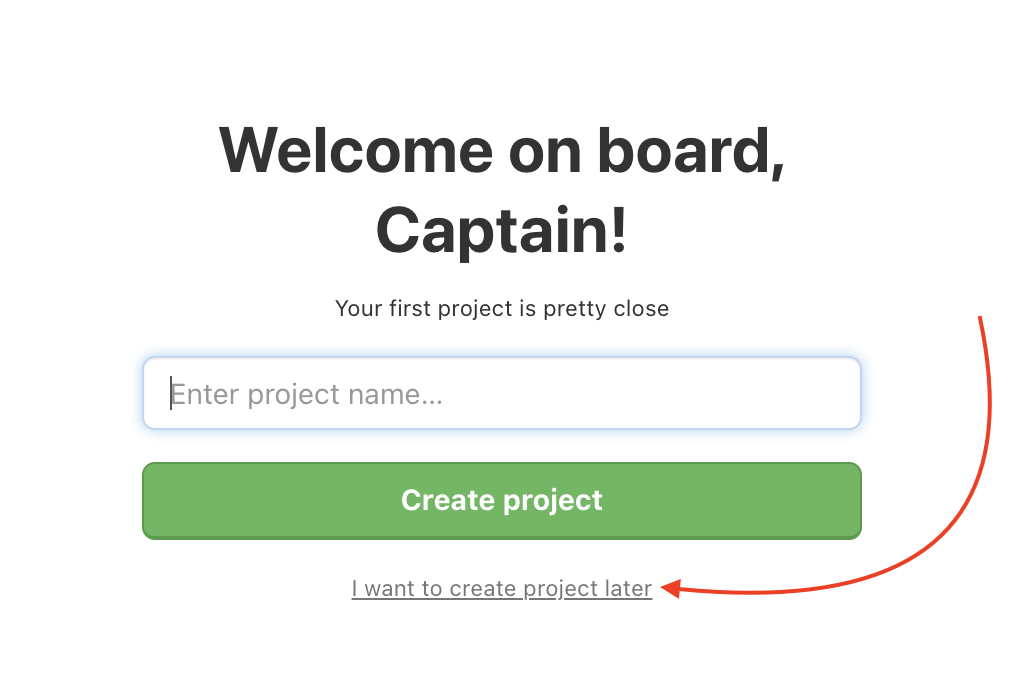 How to recover your password
In case you forgot your password to your Freelo account, we can send you a link to recover it. First, you have to log out.
In case you have multiple Freelo accounts and use one browser, you need to log out from all the Freelo accounts so the sent link can work.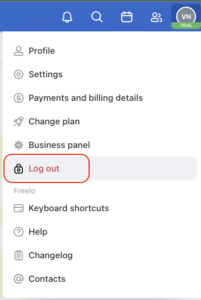 In the login form continue via Forgotten password. Enter your e-mail and we will send you a link for password recovery.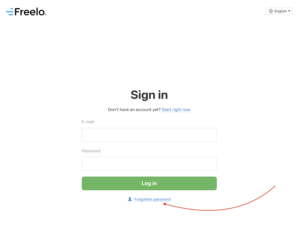 If you want to change your current password go to Settings via your avatar in the top right corner. Find section Personal information.
Change the user's e-mail/login
Have you changed your domain or just need to change your account login? Our customer support will help you update your new e-mail address for you.
Let us know if you need to change your login e-mail and write to us from the original e-mail address. Add new login we should transfer your account to.