Change your password in the section Personal information. Via your avatar in the right corner go to Settings.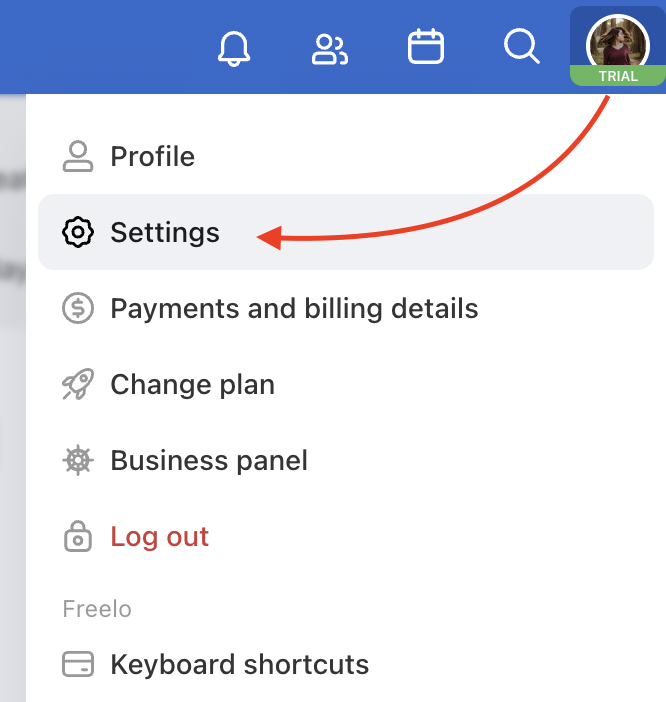 Scroll down to the section Personal Information. First type your current password and then the new one. Confirm by Save.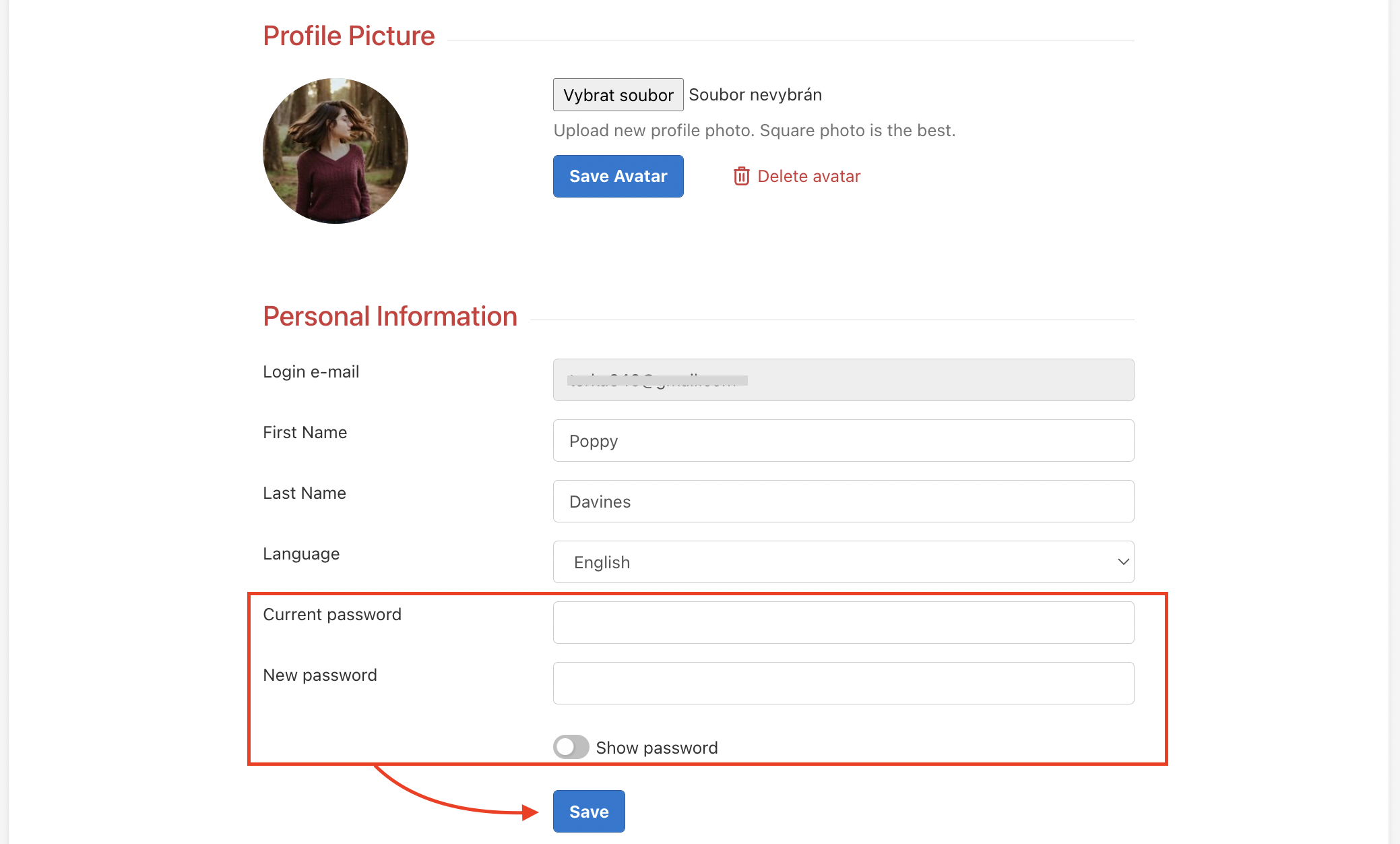 In case you do not remember your current password, please use the forgotten password.