To change the billing or card information you use for Freelo payments, go to the Billing details. Click on your avatar in the top right corner and choose Payments and billing details.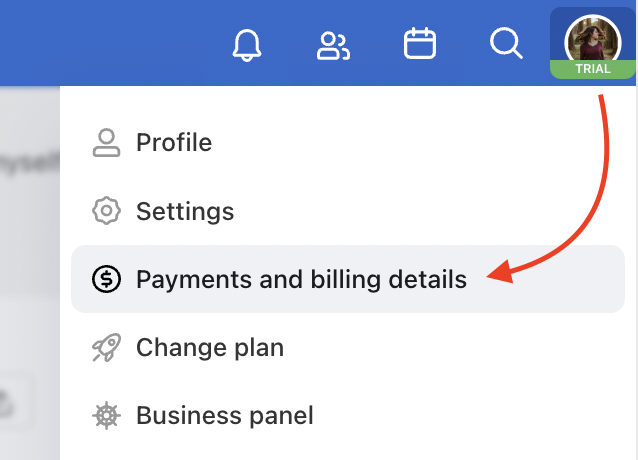 Change billing information
To change the billing information, overwrite the data in the form. The change will be applied from the next issued invoice.
How to change payment card
Go to the Payments and billing details via the avatar in the top right corner.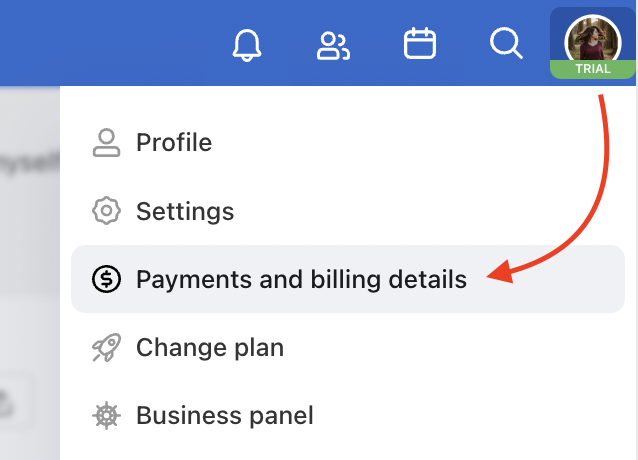 In the Payments section, click on Change your payment card. We will redirect you to the payment gateway where we will make a block of 1 CZK, which will be automatically canceled within 3 days. This is a necessary step to authorize a new payment card. The next payment will be made from the new payment card.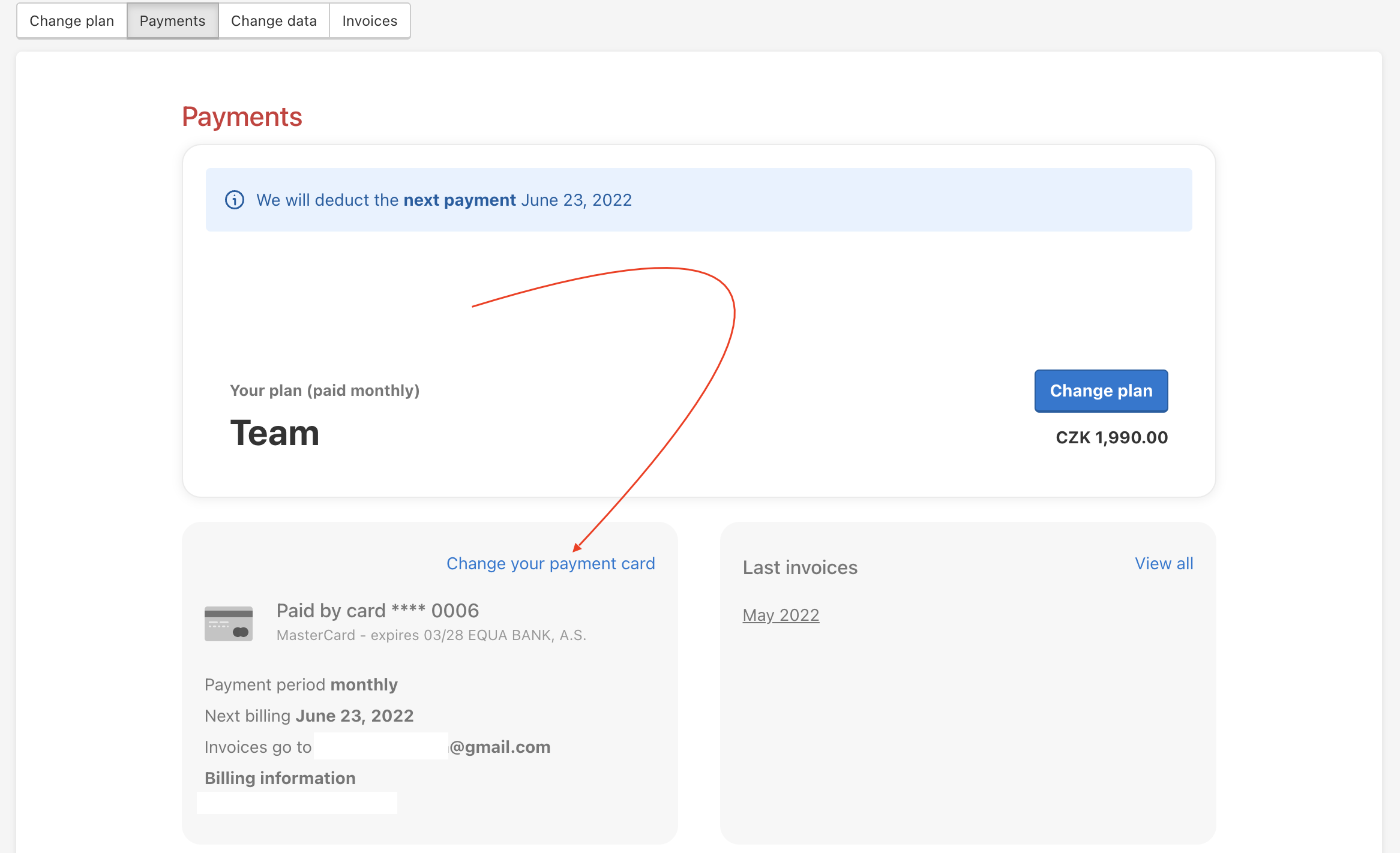 Invoice for Freelo
We will issue an invoice for every Freelo payment. Then we will send you an e-mail and you will always have it available in the Payments section.
And if you need invoices to go to multiple emails, enter them in the Billing information section. You can enter other e-mails at any time in the Payments and billing section.