We are aware you have confidential information in Freelo, that no third party can have access to. So, we added a feature to verify users/company's domain.
In case you have company domain, eg. @freelo.io, all your invited users should log in to Freelo with an email address from this domain. Thanks to verified domain you can protect your data and:
Keep your data safe
Request two-factor authentication for invited users to access your projects
Manage users' personal information (name, picture) and settings
How to verify domain
Access the Security page via the Business panel icon > Security. Without a verified domain you cannot manage users. You can have multiple domains.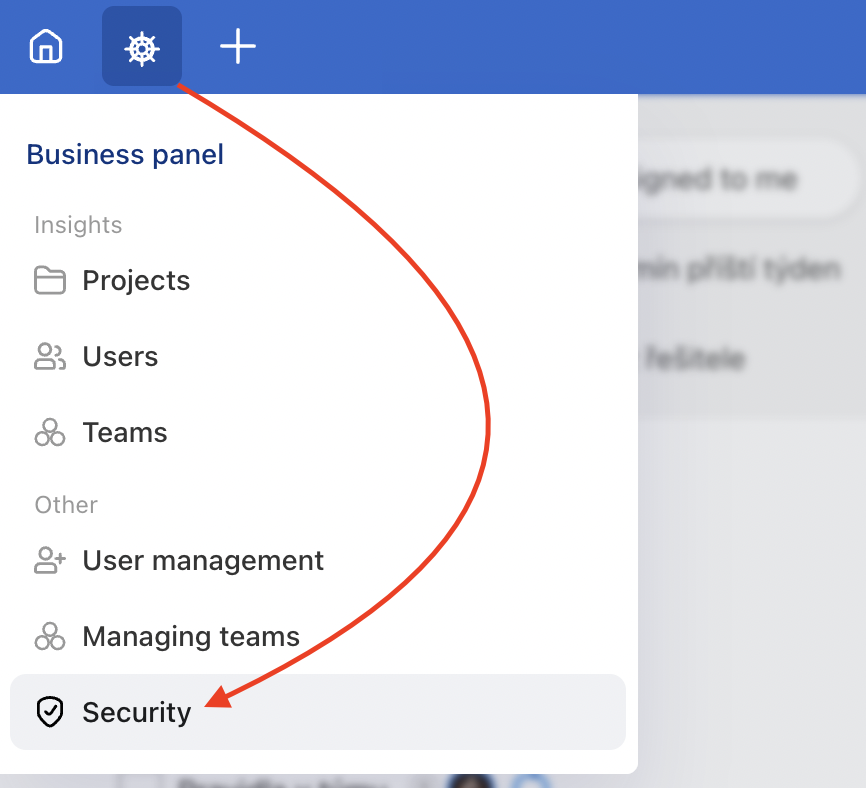 Set the domain verification via the green + button.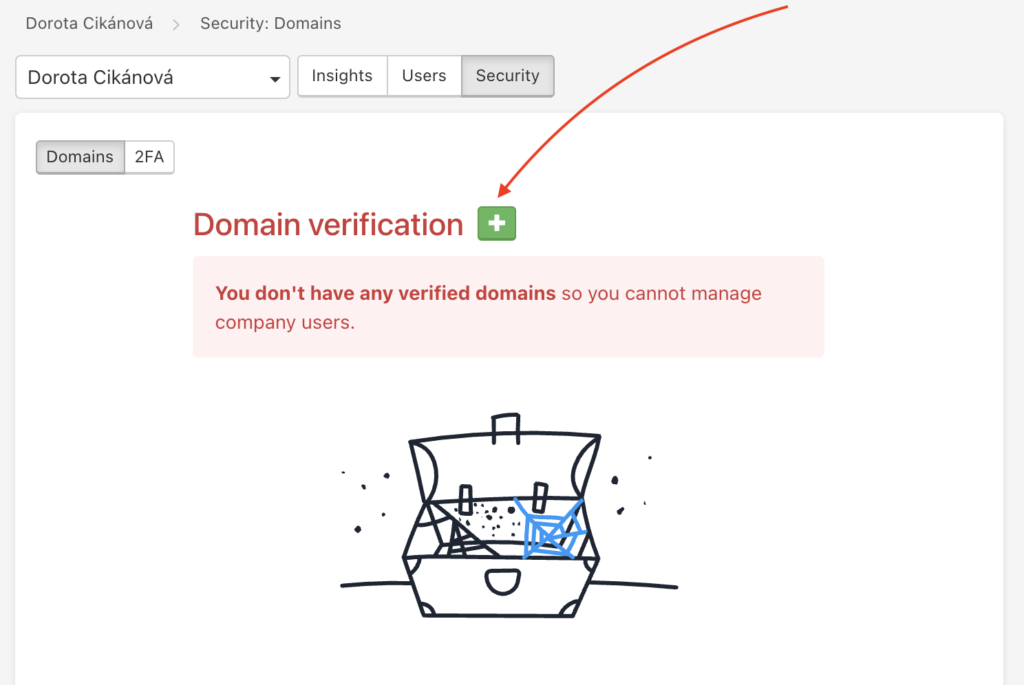 A form will appear where you add your domain. Write only the text after the @ symbol and click Add domain.

The new domain is unverified at first. It is necessary to add the TXT to DNS by the domain admin.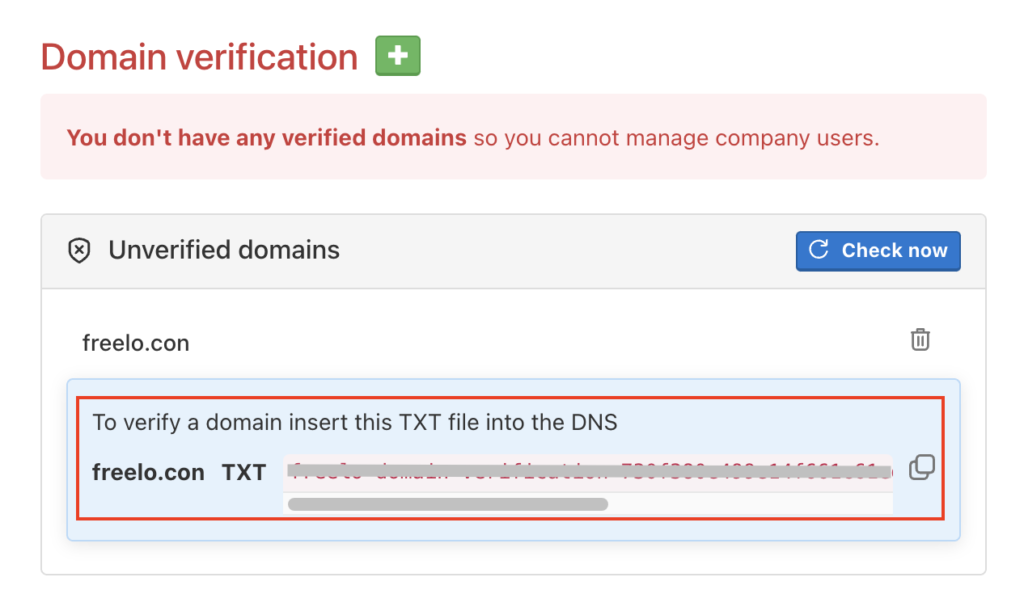 Your correctly verified domain look like this:

How to turn on the Two-Factor Authentication
On the Security page is the 2FA section. The captain and Company captain can set two-factor authentication as a condition to access your project.
Go to the 2FA section and force two-factor login to all your projects. Just click the switch.
Without the activated two-factor authentication, the user cannot enter the project. Check how to turn on two-factor authentication.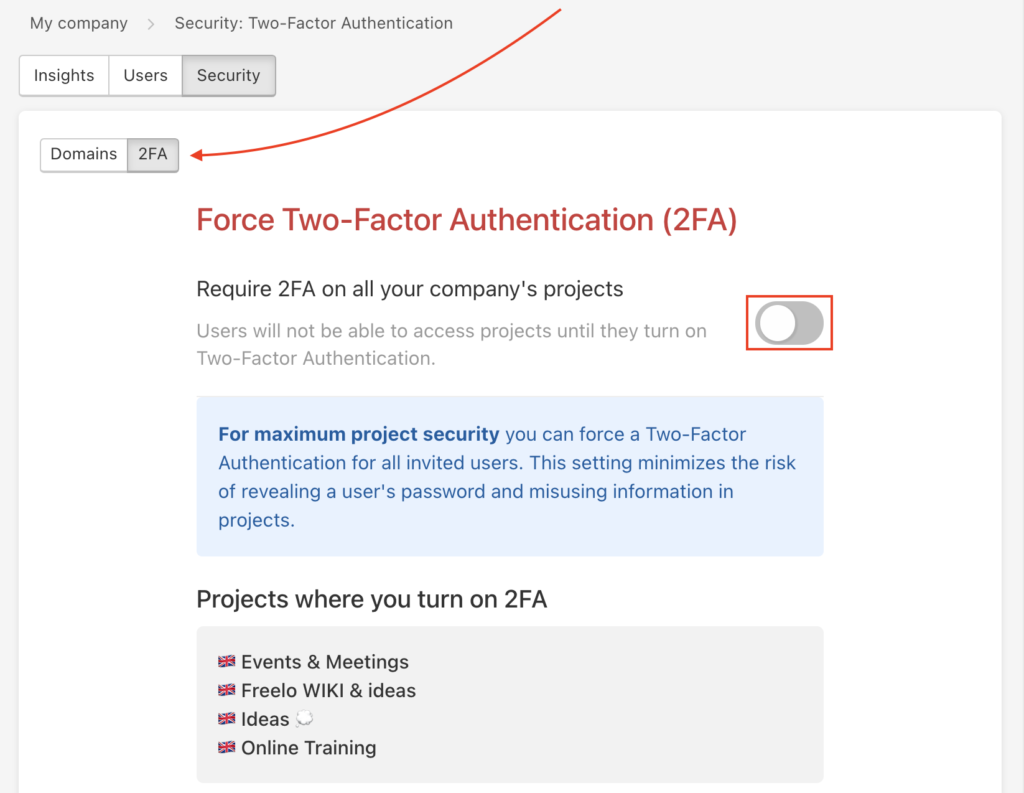 The active 2FA shows a green switch and in the down left corner appears a note. The two-factor authentication is always applied to all your projects.