Do you like graphs, statistics and reports? So take an advantage of our Summaries. You can easily find out which activities have too high costs or which are the most profitable.
Thanks to time tracking you can see how effective is your team or you. Click Reports in the top blue bar > Summaries.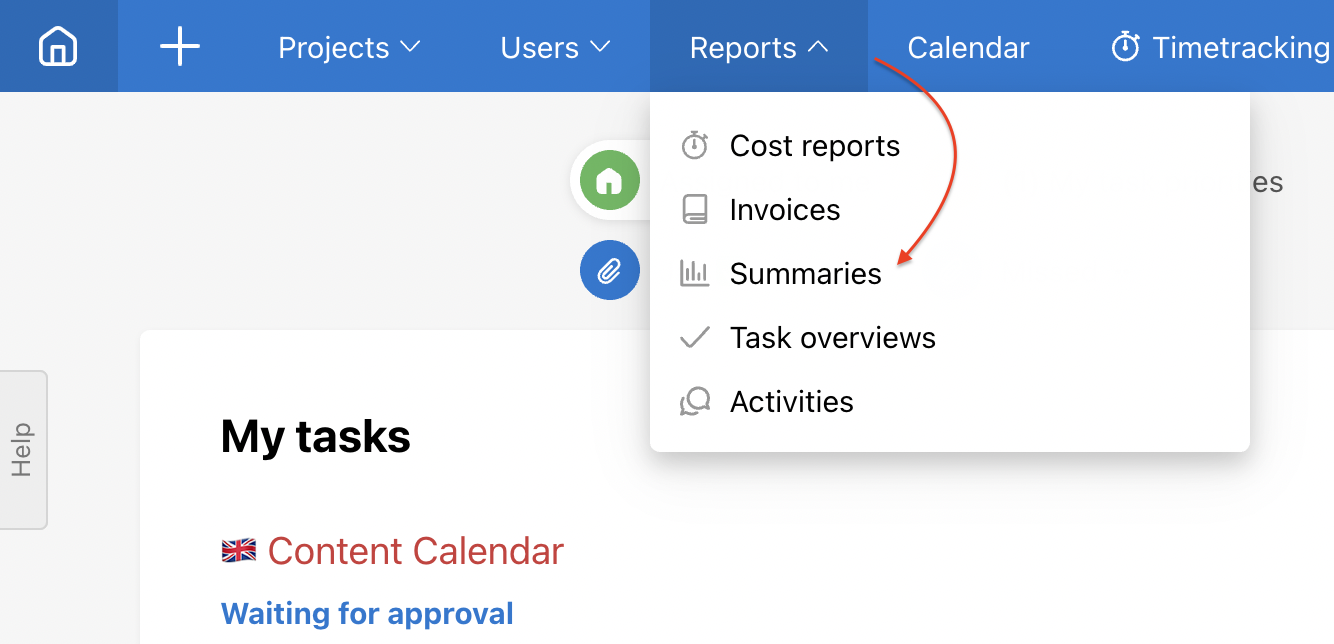 Chart view
In the top part find bar chart overview of reported time and finances per selected time period. Use filters for users, projects, task labels, time or project currency and get exactly the view you need.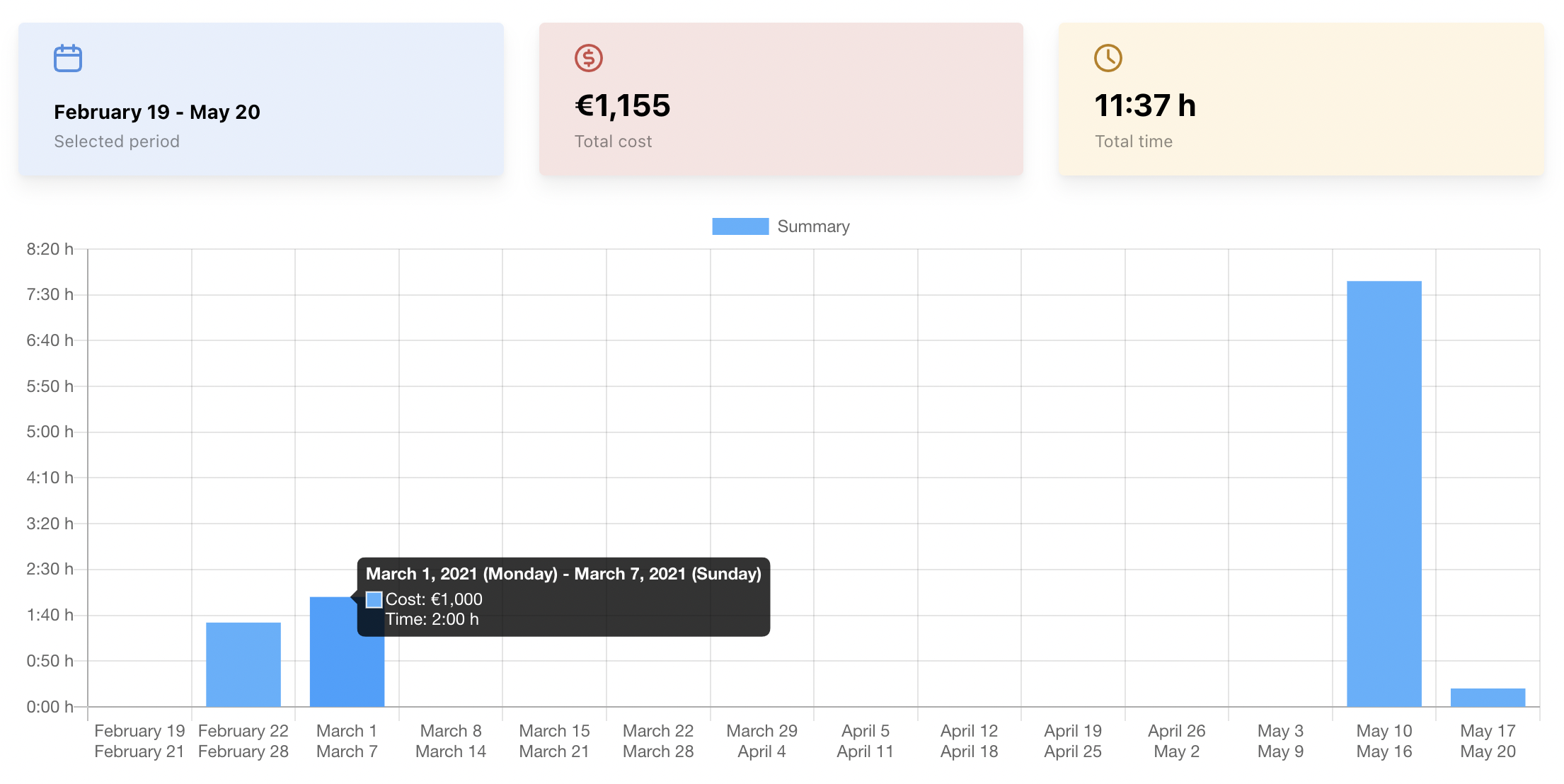 When having the mouse over the particular bar you can see costs and time per month/day.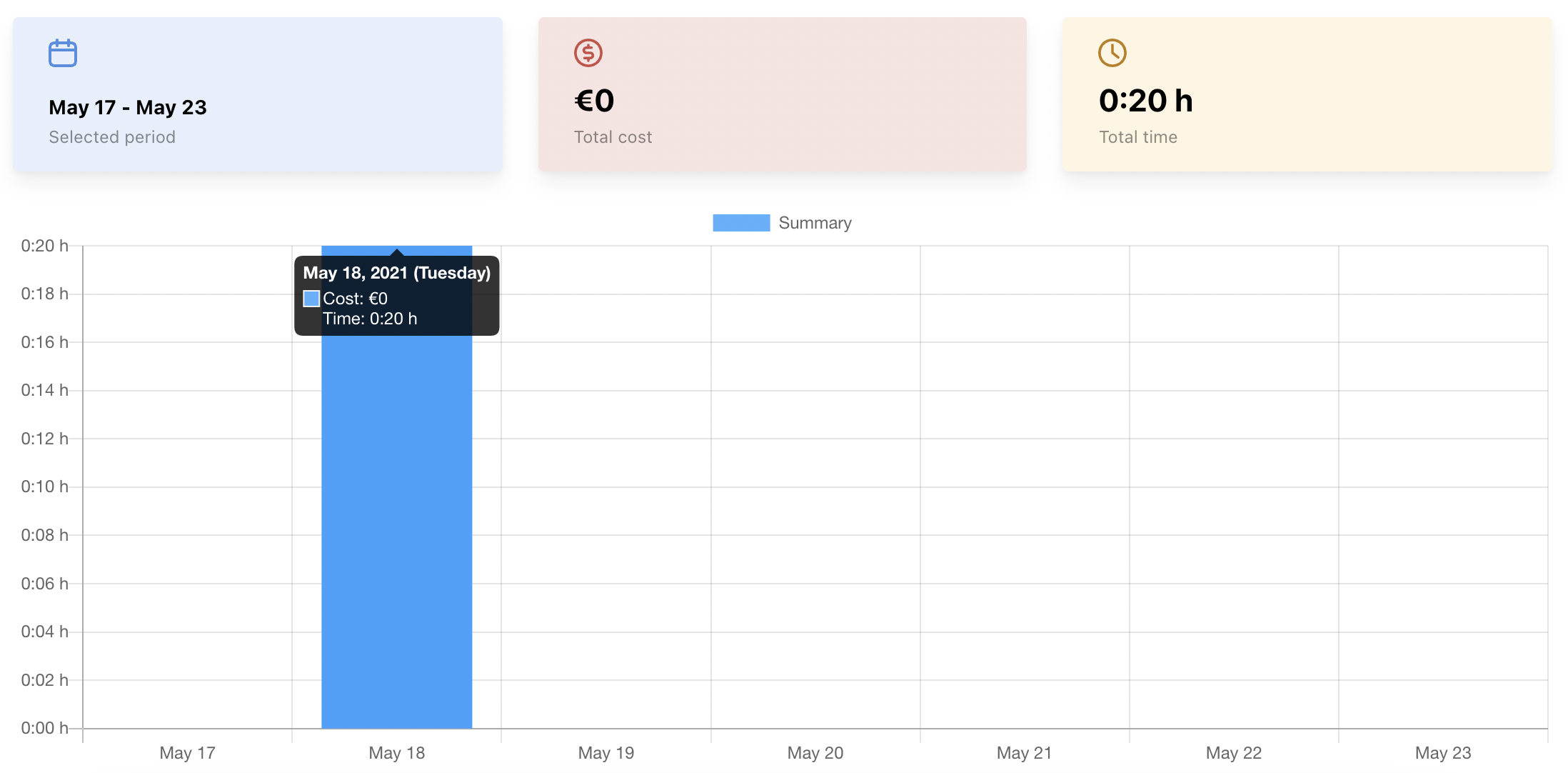 Filter summaries
Clear filters in the summaries ensure that you see exactly the data you need to see. You can filter in summaries in the following ways:
By users
By projects
By task labels
By time period
By currency
Save filters
Set up filters and save them for next time. Filters can be edited and ordered. Click arrow icon next to green button Filter > Save filter > input the name of filter and Save as new filter.
We do recommend to save the filter for any report you have to check regularly.


Delete your filters by clicking on cross at the filter.
Table view
Overview of filtered summaries can be viewed also as table, where you can set another perspectives. Just scroll down below the chart.

Similar and more detailed summary overview is in section Weekly and monthly reports.
Select view
According to user
According to project
According to To-Do list
Reported time
Reported money
[/ht_message]

Select sorting
There is also possibility to line up the data per newest/oldest reports or alphabetically.

Export to CSV
Anything you filter can be downloaded as CSV file that you can open in Excel or any other chart editor. Click the icon in top right corner Export.