Thanks to task history you have an overview of all activities in every task and subtask. It is easy to check what exactly and when happened.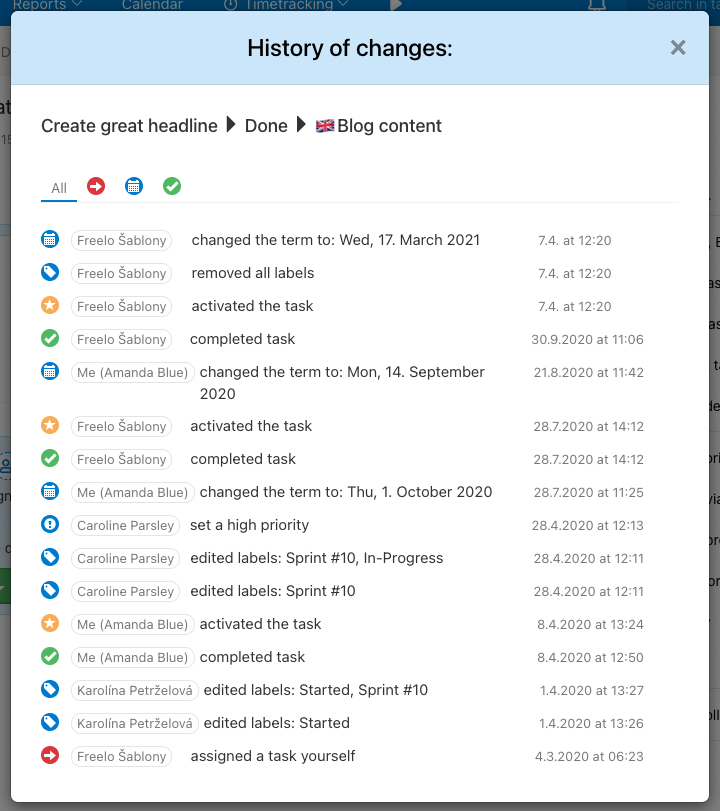 Where is task History
There are two ways to see history of task or subtask changes.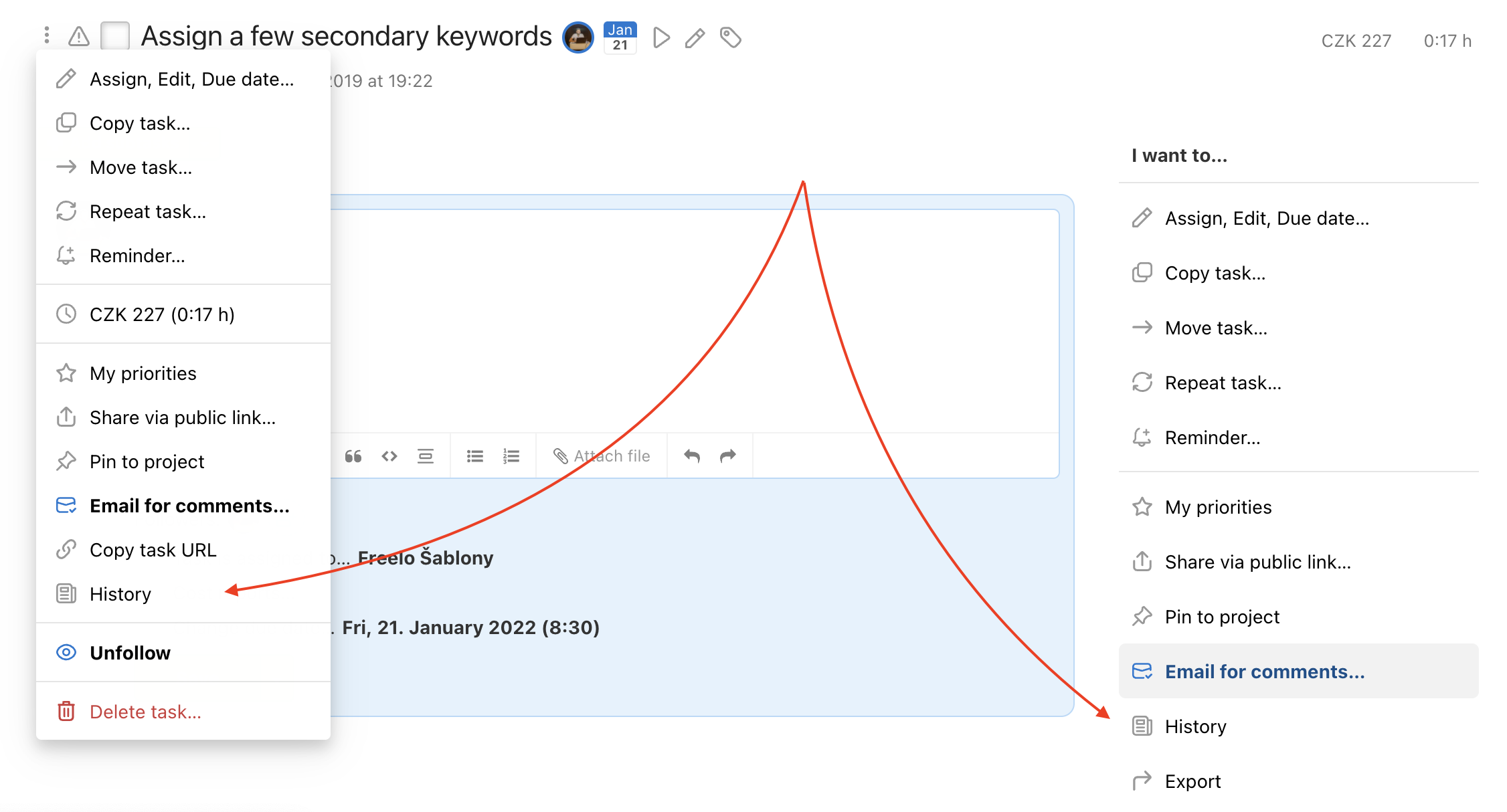 1. Project detail
When you are on project detail, every task has three-dot menu on the left from it's name. In the menu click History.
2. Sub/task detail
Go to task or subtask detail. In right menu click History.
Sections in History
Do you need to see history of changed deadlines? Just go to section regarding the Due dates. There are also logged changes such as Created/Changed name, Comments, Assignments, Complete/Restore, Public link and Subtasks.