You can find the project labels in several places:
It is your personal project tag that no one else can see.
How to create Project label
You can set the labels in the project detail right below the project's title and deadline. Click Add label and start typing, confirm via Create "your label name" > Save.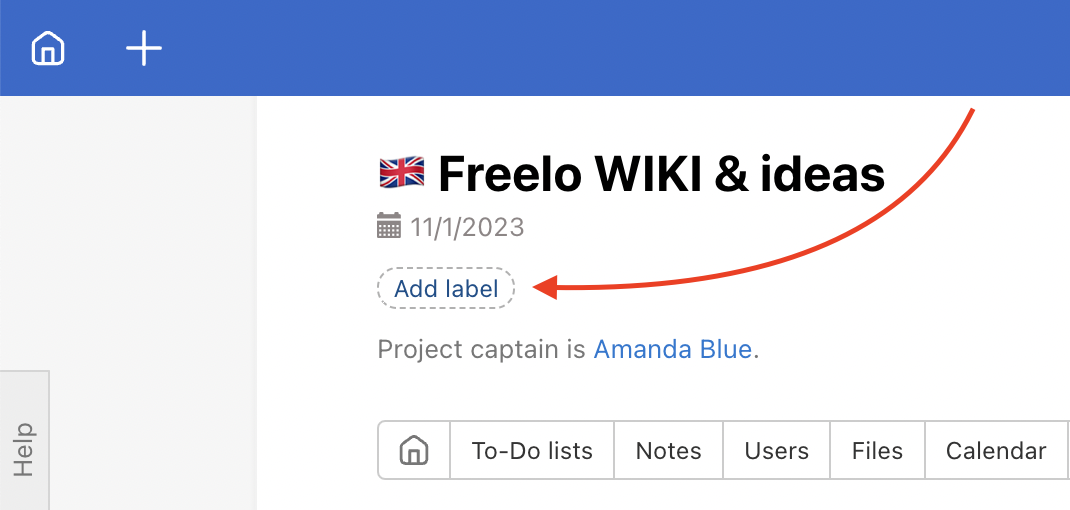 These labels are visible only to you and no one else. So you can sort your projects exactly as you need.
How to use Project labels
Labels are useful for when you have a lot of projects. Typically, when you are invited to many projects or have a lot of your own projects. In the section All projects, you can turn on the filters that make your listing more synoptical.
For example you can sort your projects by your client, company you cooperate with or private project.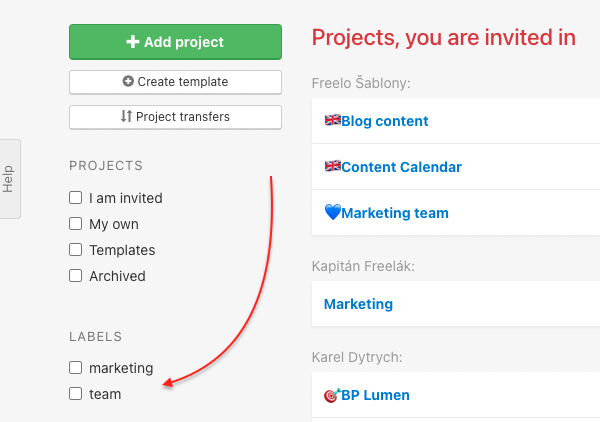 Another reason to label your projects is the billing in Freelo. When you invoice one client for multiple projects, you can filter the client's projects and select the reports you want to bill.
Go to the section Invoice select the label in the left menu.