Click on your profile at the top right and select Settings. In the upper part, you can change your personal information.
What can you change in a profile?
Profile picture (square format and up to 2MB)
Your Name and Surname
Change your password
All changes confirm via Save.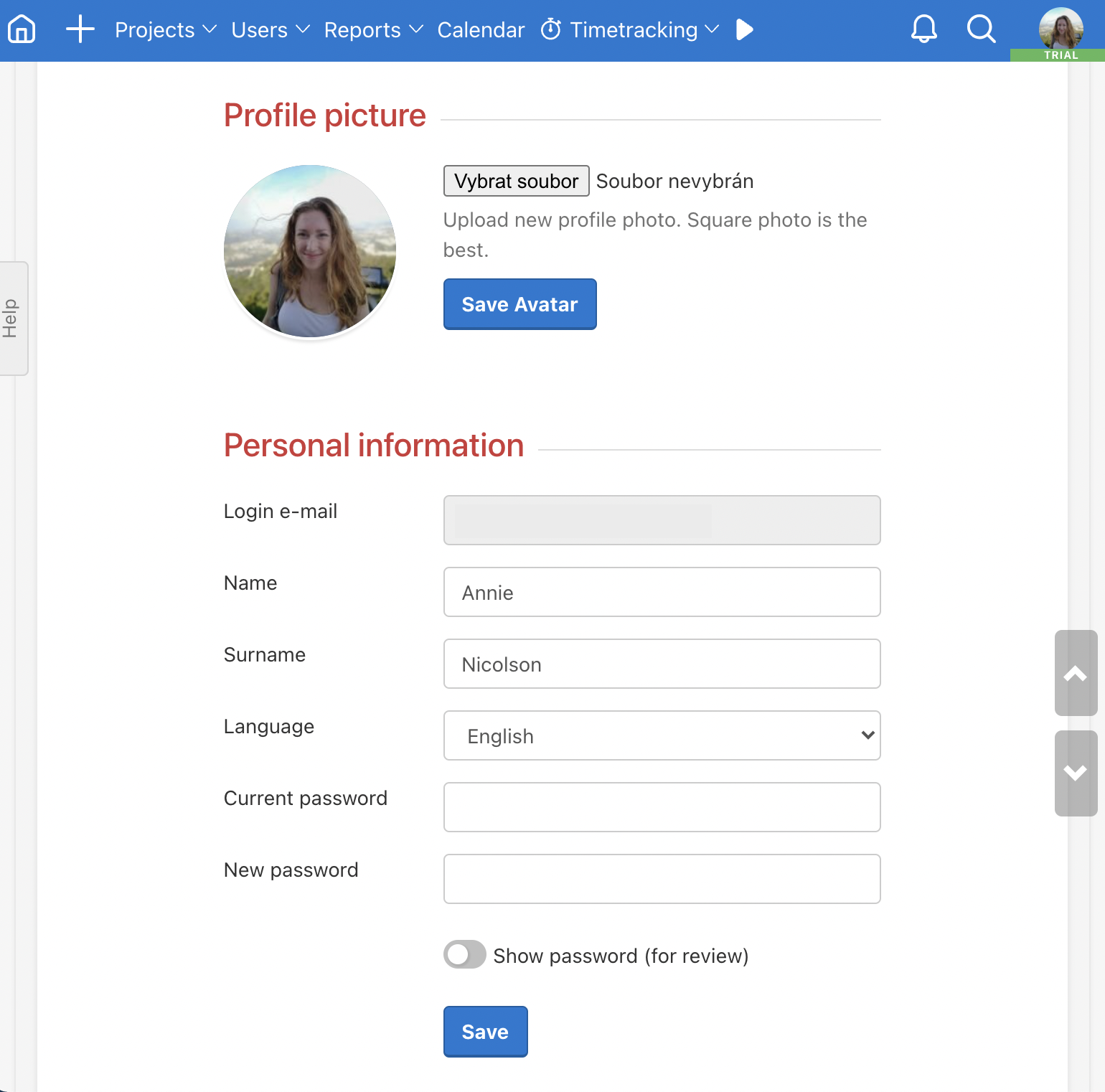 In this section, you can set up email notifications.
Do you need to change your login email?
In case you want to change your login e-mail to Freelo, please write to us on info@freelo.cz. We will update your e-mail in the system.
How to change the language of the App
You can use Freelo in three languages English, Czech, and Slovak. To switch between the languages go to the bottom of the App.