Raynet is Czech CRM system that helps businessmen to have a perfect overview. The whole company knows what is happening in Raynet and has better access to information thanks to integration to Freelo. We really recommend integrating both apps (Freelo to Raynet and Raynet to Freelo).
How to setup the integration
In Freelo
Go to the section Settings in Freelo (via avatar in top right corner), click Integration and select Raynet.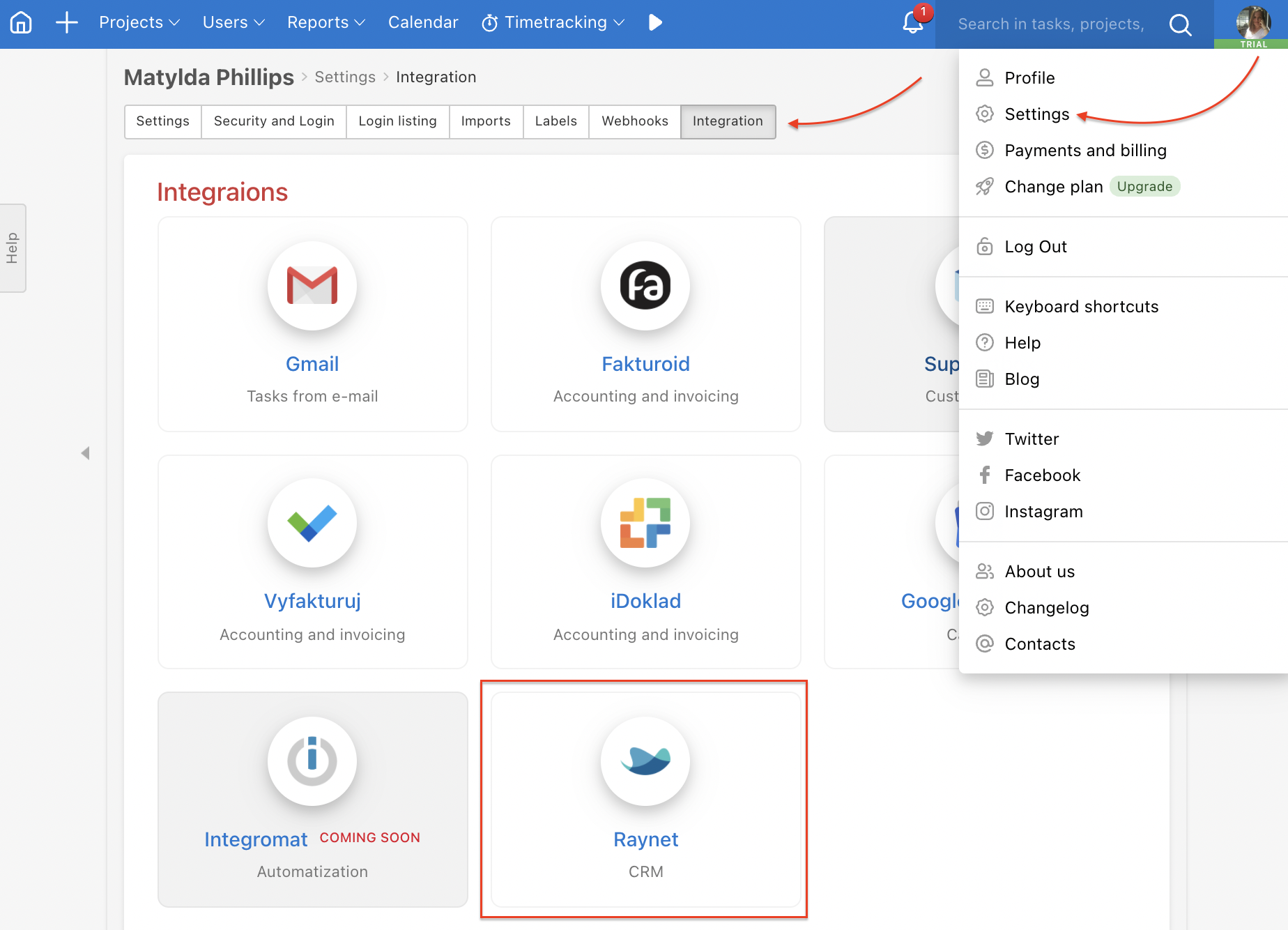 Enter your e-mail login from Raynet, account name in Raynet (from Raynet URL only the account name behind the slash – https://app.raynet.cz/ACCOUNTNAME/) and API key generated in Raynet.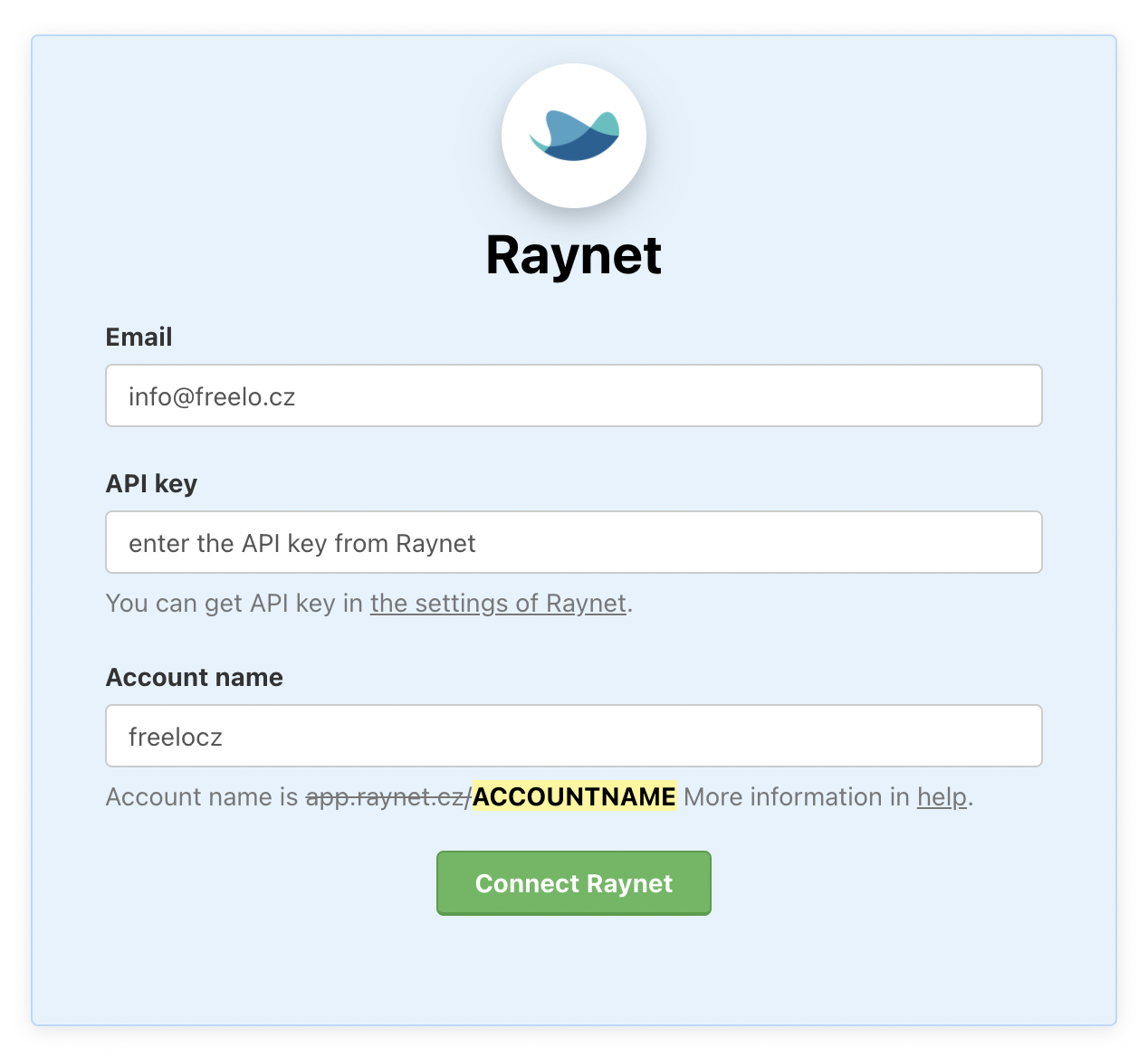 Account name
The account name can be found in the URL https://app.raynet.cz/ACCOUNTNAME, or in settings in Raynet. Enter only the part behind the slash.

In Raynet
First of all, activate the integration to Freelo in Raynet. Settings > Add-ons > Freelo > Add.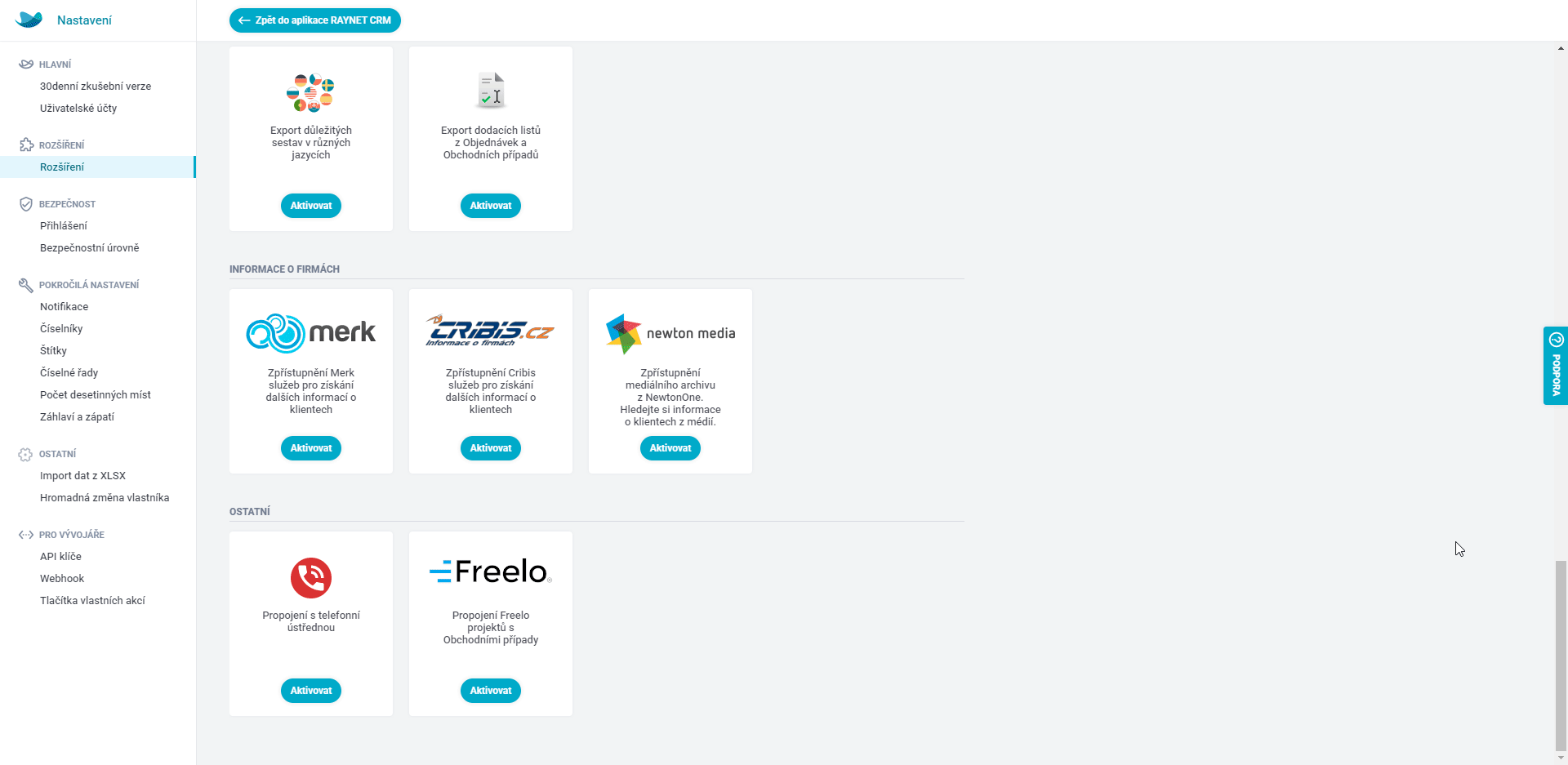 In the login section enter your email from Freelo, API key from Freelo account, that you can find in the Settings and section API key. You can also set a Label that helps with orientation in CRM. The label (typically "freelo") will be set automatically after the integration of the Freelo project to the business case.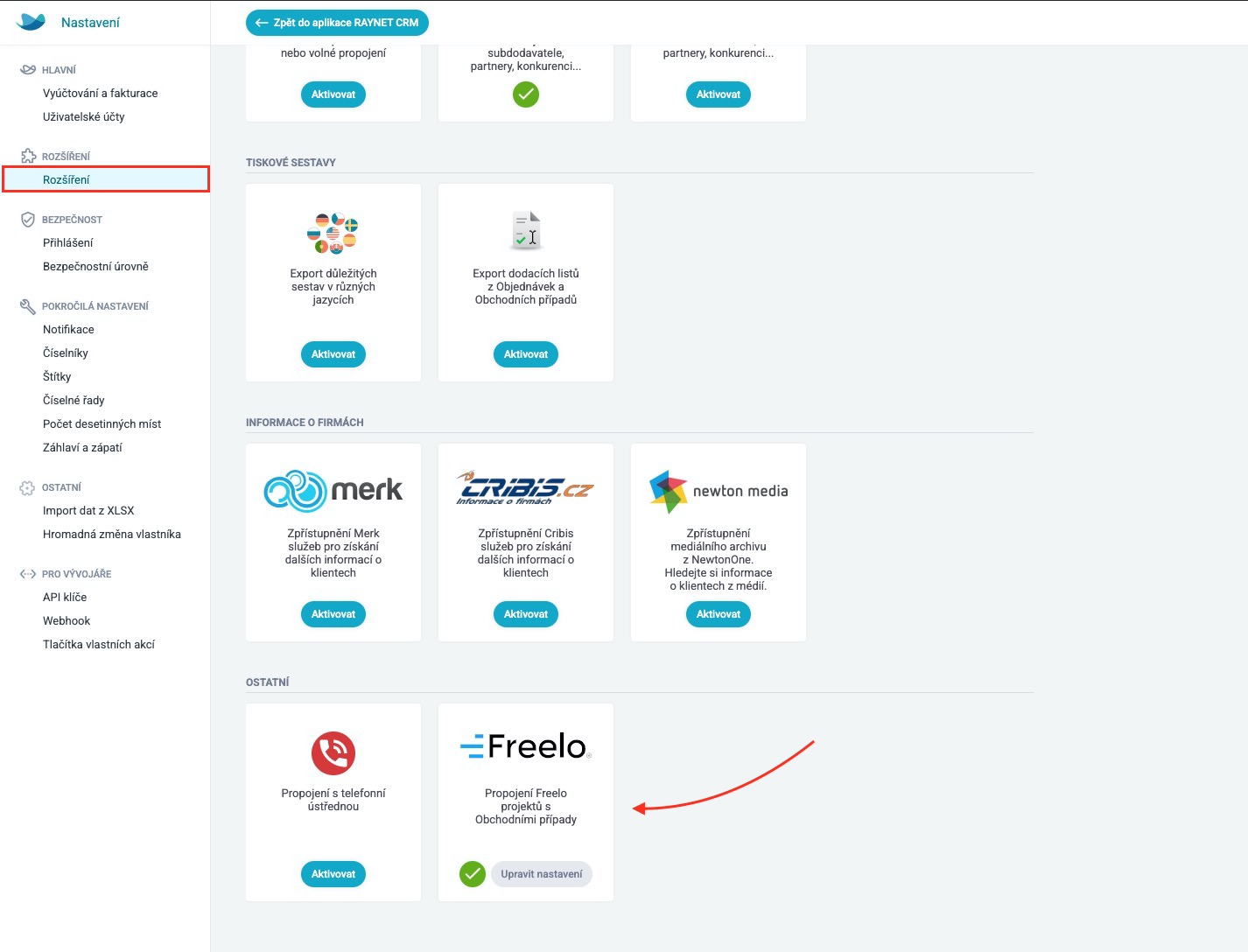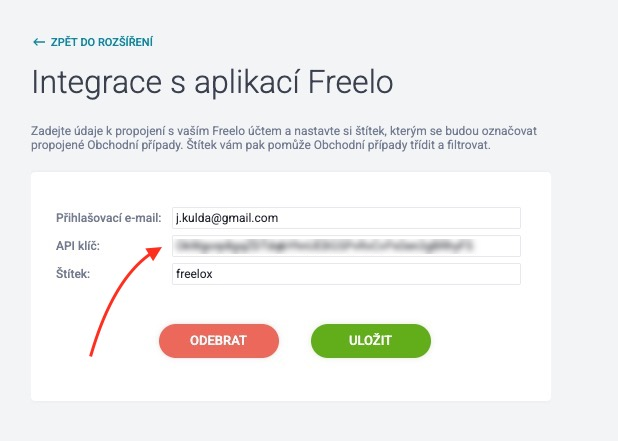 How does the connection between Raynet CRM and Freelo works?
In Freelo
A section of Raynet on the project detail is visible after the activation of integration in Freelo. The project can be connected to the client and after that, you can see the client, history of activities and business cases. If you click the Client, you will be directed to Raynet.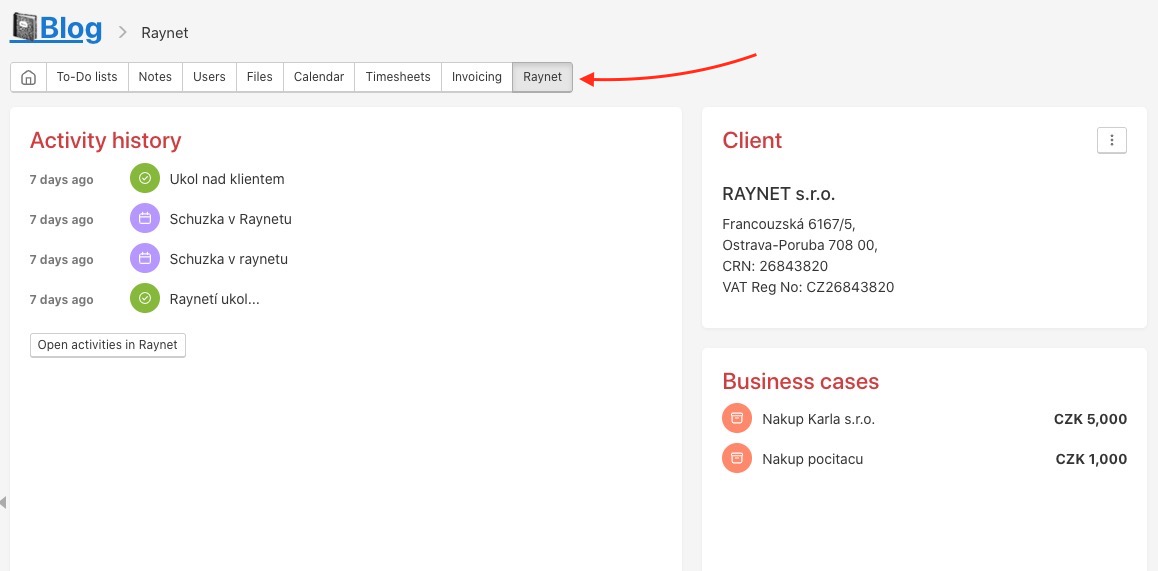 In the section Client click the three-dot menu and Open in Raynet to be directed there.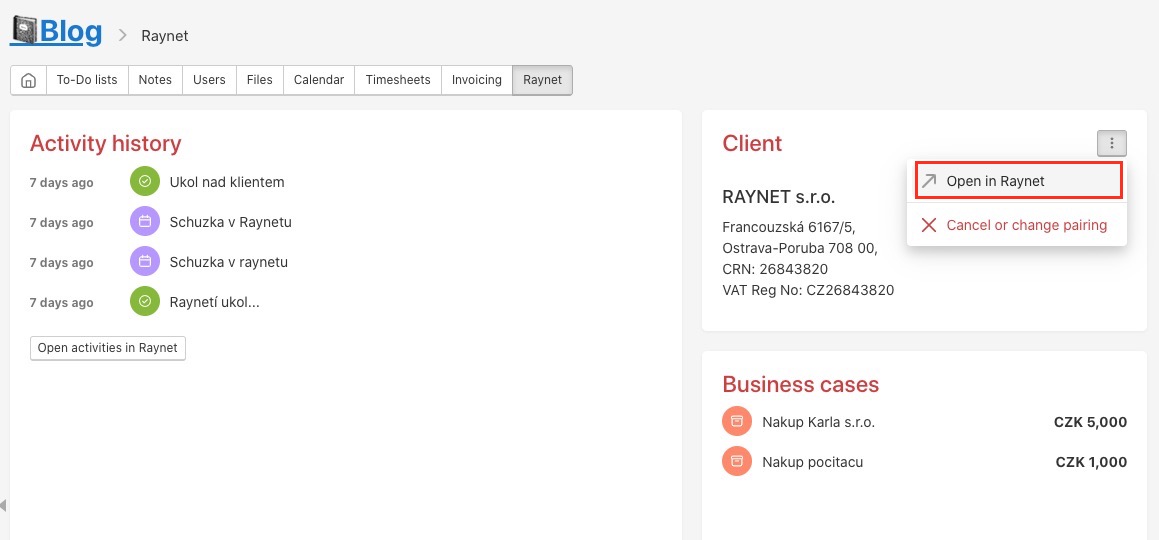 You can also connect the costs that were reported in Freelo with the business case in Raynet.
Just go to the Raynet tab on the project detail page. Here you can select Synchronise total costs via the three-dot menu next to the business case name.

In Raynet, these costs are then shown in the Final Price field.
In Raynet
A section of Freelo is visible in the business case after activation of the integration in Raynet. There you can create or connect existing projects. After that, you will see all tasks from the project.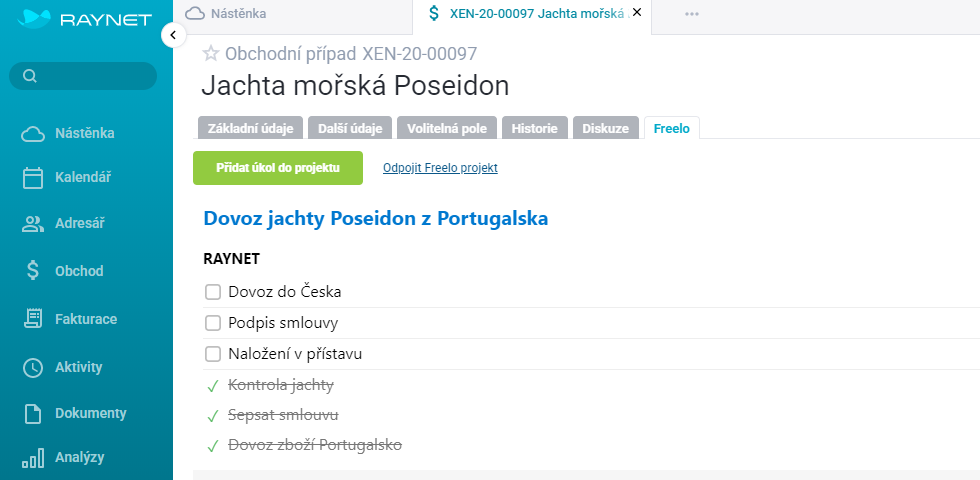 Via green button Add a task to project you can easily create a new task from Raynet to Freelo directly.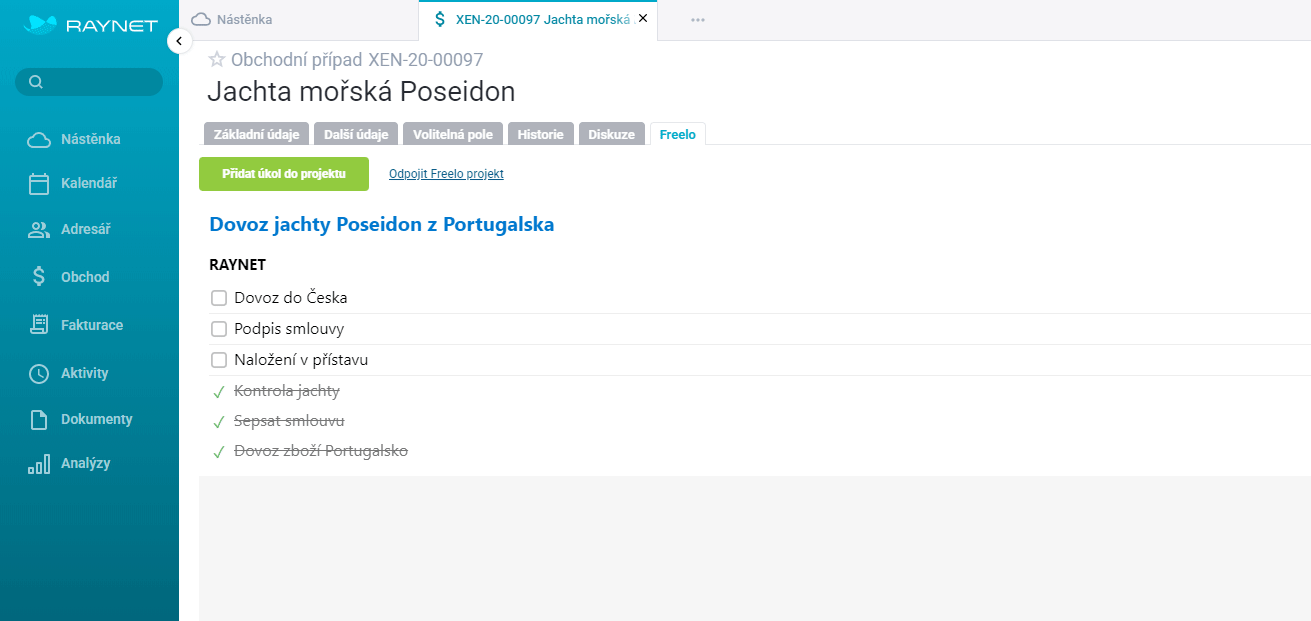 Cancellation of Raynet integration
In Freelo
You can cancel the connection in settings of your profile. Integrations > Raynet > Cancel connection.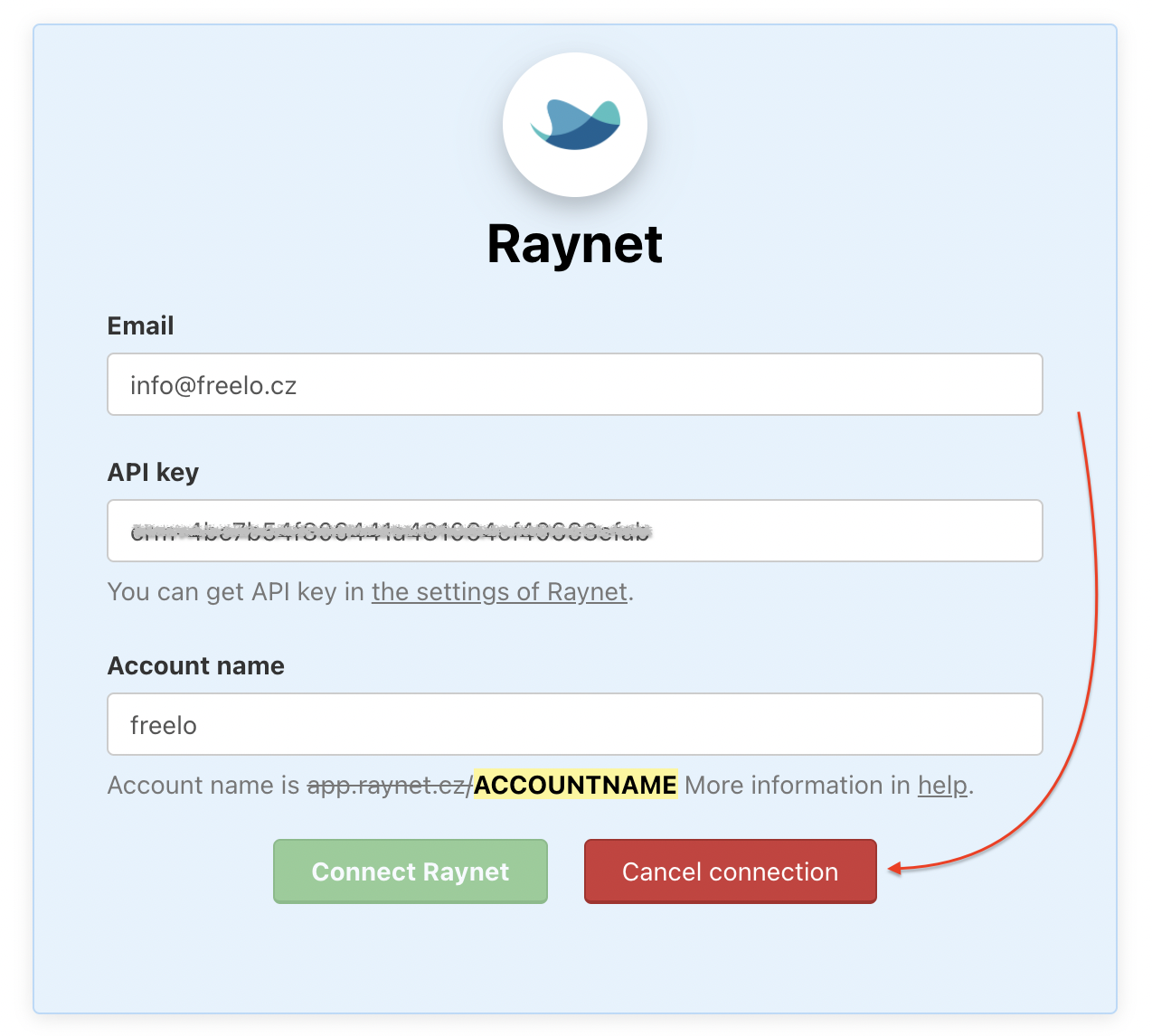 Change or cancel the connected client
Just click the three-dot menu in the section Raynet on project detail. Click Cancel or change pairing.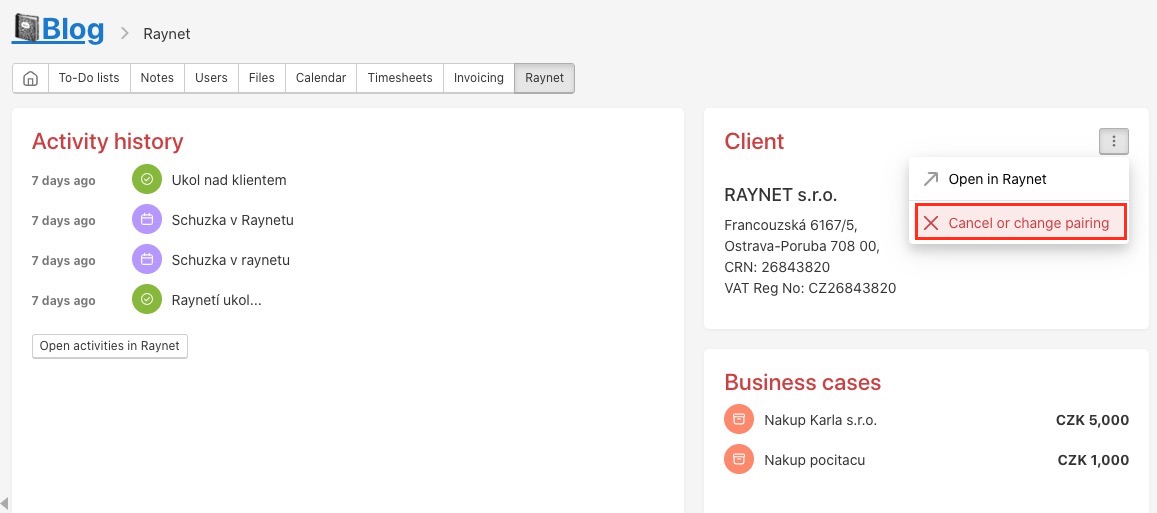 Then you can change a client from Raynet or unpair the client.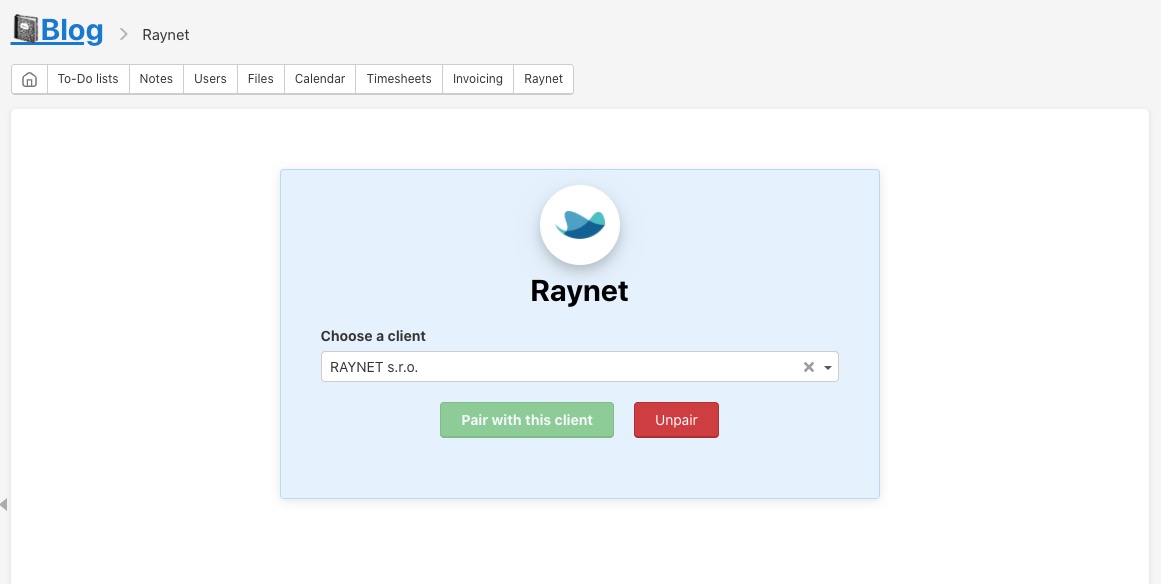 In Raynet
You can cancel connection in Account settings > Add-ons > Freelo > Remove.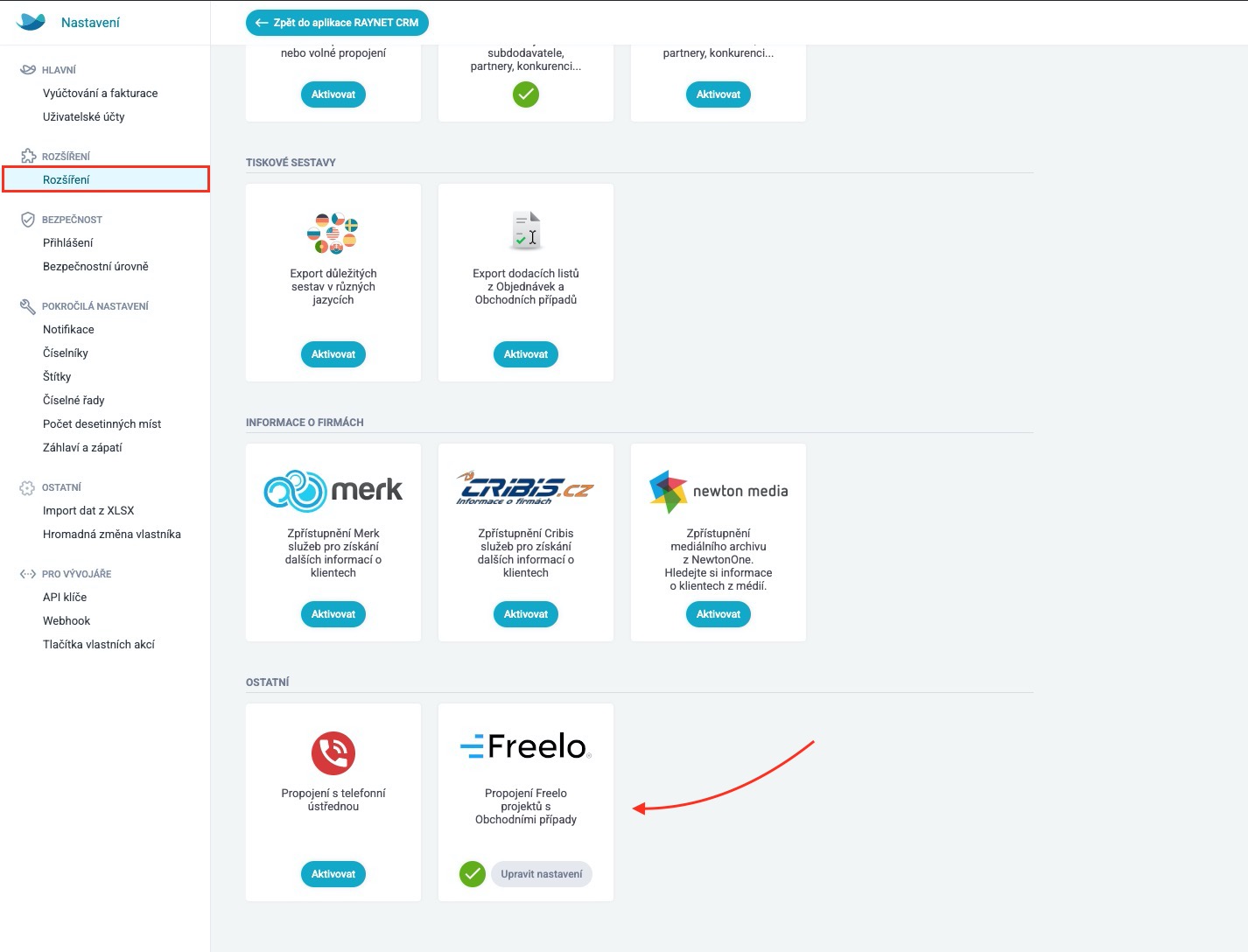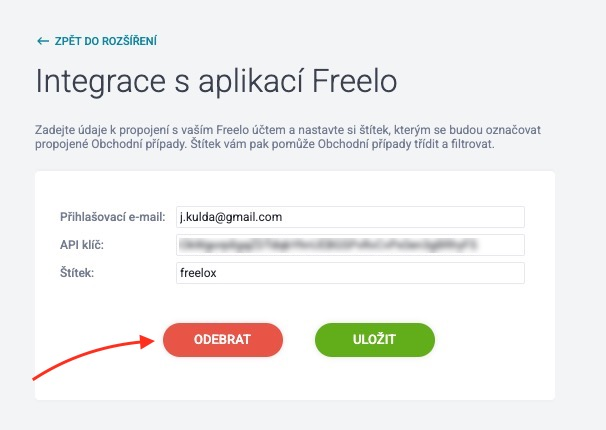 Cancellation of connection of Freelo project and business case
Just click Disconnect Freelo project. Then you can connect a case to the existing or new project in Freelo.