Do you prefer to work at night or you just want to protect your sight? Be that as it may, the dark mode is great option for you.
How switch to dark mode
Turn on the feature via your avatar in top-right corner, go to section Settings, scroll down to section Dark mode. You can choose whether you want to work in dark mode all day long or at exact time only.
You always have to choose the time window. In case you want dark mode on all day, just select from 00:00 to 00:00.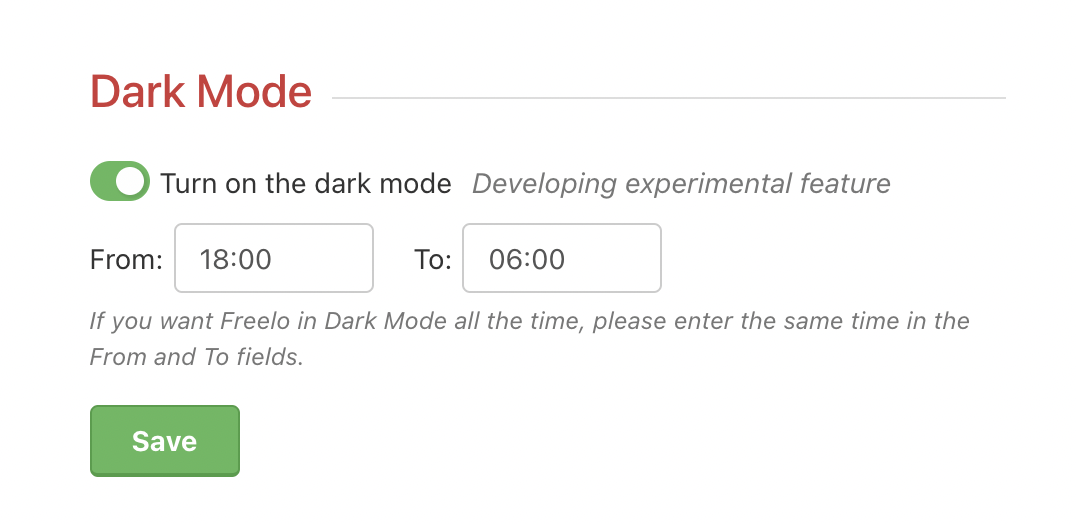 At chosen time Freelo will automatically switch to dark mode.