Are you switching from Basecamp 2 to Freelo? We have a good news for you. You can transfer all your tasks and projects to Freelo automatically. First export the data from Basecamp 2. You should have a ZIP file on your disk.
Go to Settings in Freelo and find section Imports. Click Basecamp 2.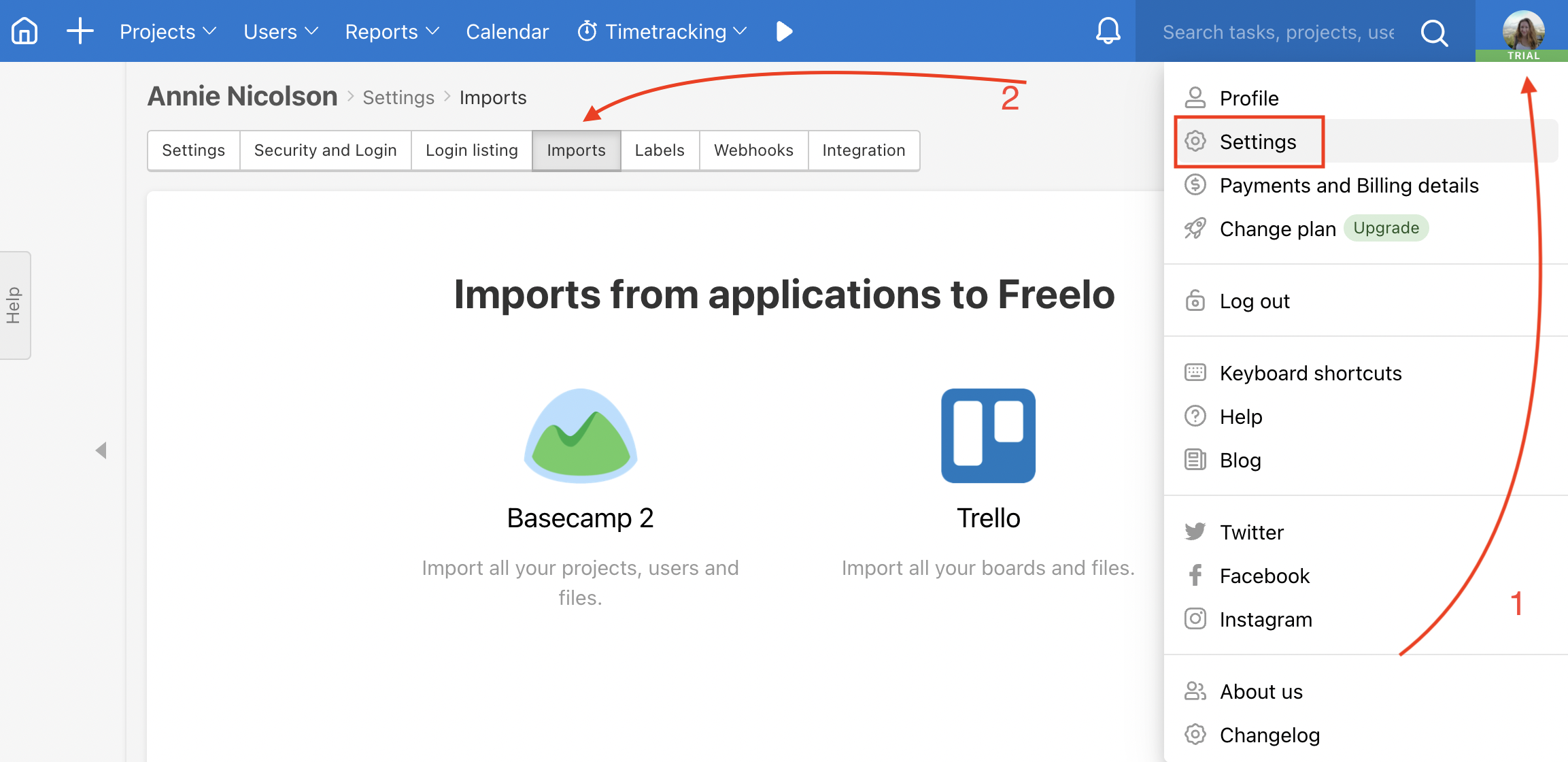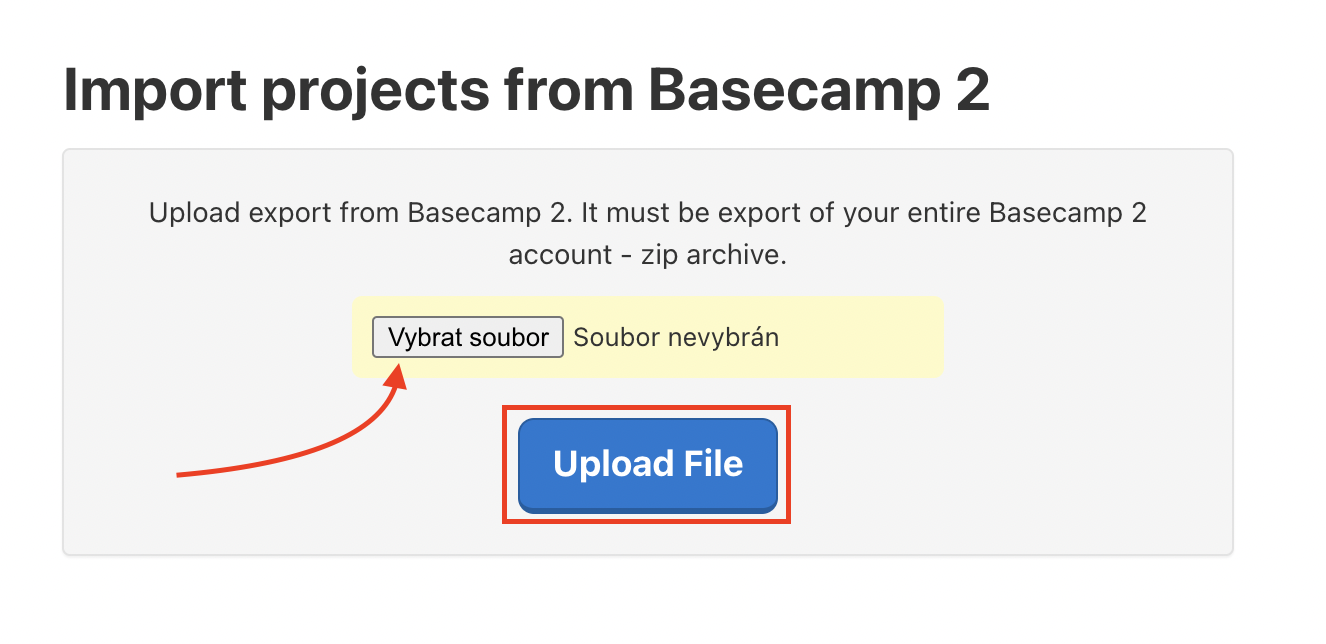 Upload the exported zip file from Basecamp 2 via Vybrat soubor and confirm via Upload File.